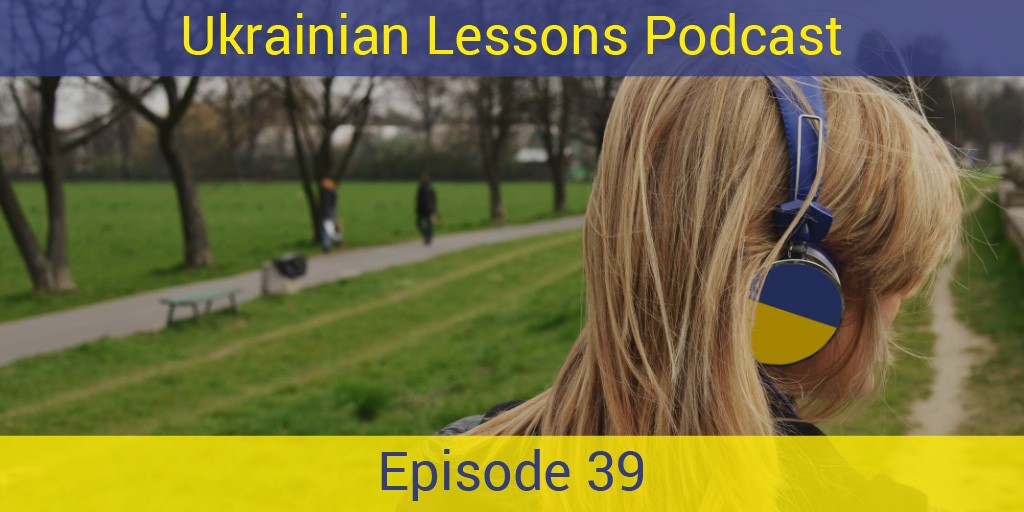 This is Episode 39, the penultimate lesson of Season 1 of our Ukrainian Lessons Podcast for beginners. As before, it features a conversation in Ukrainian with simple questions and a bit more challenging answers. Get prepared to meet Ukrainians with us!
In this Ukrainian Lesson you will:
listen to the last conversation in Ukrainian with one more member of the same family;
challenge yourself with 6 questions to understand the conversation;
get your teacher Anna's explanations about the new words, phrases, and some grammar points used;
practice making full answers to the questions;
learn more about the Soviet past of Ukraine!
Transcript, Vocabulary Lists and Flashcards!
Become Ukrainian Lessons Premium member and get access to this lesson's PDF Notes which include:
Full transcript & translation of the interview;
Listening & writing task: answer to the questions about Natalya (with answers);
Bonus Exercise to practice translating to Ukrainian using the words from this interview;
Vocabulary List: all the new words and phrases from the lesson and interview.