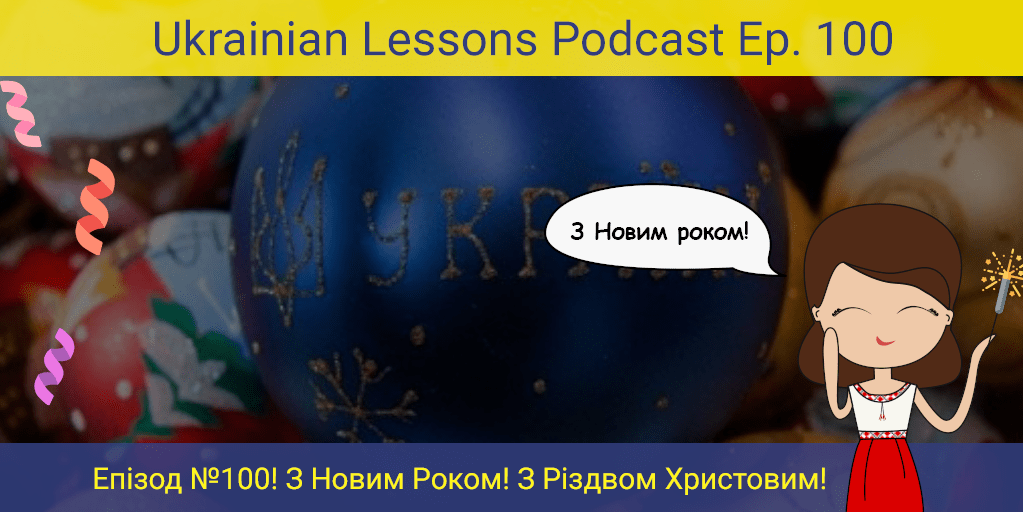 Це епізод №100!!!
In this special episode, listen to voice messages from
Ukrainian Lessons Podcast listeners
from six countries
, beautiful Christmas music performed with
бандура,
and a special exercise…
З Новим роком, друзі!
In this special episode you will:
listen to the voice messages in Ukrainian from the Ukrainian Podcast listeners;
practice your Ukrainian listening comprehension by listening to Anna speaking Ukrainian;
listen to the beautiful Christmas music played with bandura by Yaroslav Dzhus (see below).
Lesson Notes for free!
>> Download the Lesson Notes #100 here (transcript and crossword inside!)
Bandura music from Yaroslav Dzhus (Ярослав Джусь)
Music from the episode:
Дякую, що слухаєте! – Thanks for listening!
To help out the UL Podcast:
Rate us and leave a review on iTunes, Stitcher, Podbean, on your favorite podcast app, or right here on the blog. Your ratings and reviews really help and I read each one.
Share this message on your social media or send it to your friends:
Learning Ukrainian? Then, I'm sure you'll enjoy the Ukrainian Lessons Podcast – https://www.ukrainianlessons.com/thepodcast/
Become a ULP Premium Member!