You can leave your testimonial or review here.
Ukrainian Lessons Podcast Reviews
Фантастично! Fantastic!
Привіт! Я дуже люблю Ukrainian Lessons Podcast. Я волонтер корпусу меру, і я живу в Україні. Моя вчителька мене сказала я розмовляю українською дуже добре. Я слухала кожного уроку. Дякую!
Hi! I love this podcast! I am a Peace Corps Trainee, and I just moved to Ukraine, where I will be serving for 2 years. I listened to this podcast A LOT in the months before my departure, and now that I am here I made it into the advanced language study group. My teacher said I speak very well, and she was especially impressed that I know how to conjugate some verbs. When she asked where I learned, I told her about this podcast! I've listened to every episode. Thank you!
Кортні Коупленд
Каліфорнія, Америка
Perfect next step after Duolingo
I finished the lessons available for free at Duolingo. Anna's lessons are the perfect next step. I found that I had a lot of the vocabulary and some of the grammar, but Anna's explanations and examples brought me into the real world of Ukrainian speakers. How they talk in real life and how they interact.
Mark Hickler
Arizona USA
Great Introduction to Ukrainian
Thanks, Anna, for this series of lessons. You have a very engaging style. In just one week, I have learnt more than I ever expected and I am full of enthusiasm to continue. Very professional but friendly at the same time.
Colin Burdfield
Cambridge
Дуже Файна Вчителька Української
I thoroughly enjoyed listening to all her podcasts, multiple times. All of my in-laws only speak Ukrainian, so I had a vested interest to start learning. I found her site via a Ukrainian community site for those living in the US. I have no Ukrainian heritage or blood-relatives and never learned a foreign language extensively before becoming fascinated with this beautiful language.
The good:
Many real-world situational dialog that help teach relevant grammar and verb/noun conjugation
Lots of insight into Ukrainian daily life
Many pages with words and audio
The not so good:
Some audio is difficult to hear and understand during conversations
Teacher's English is good, but she makes many common grammatical mistakes
Jared Roberts
Я зі Сполучених Штатів Америки. Я живу в Бостоні.
Дякую!!!!
I am loving the podcast as a support /adjunct to my study of Ukrainian using an app. I'm quite motivated because, although my Russian is very good, my dearest lives in Kiev. I want to be able to engage in simple politeness and greetings, etc. with family and friends when I arrive for New Year's celebrations. Any tips on toasting in the New Year would be much appreciated. I'm only on episode seven. I have found the podcast both motivating and fun. Дуже дякую!!!
Лавид
Канада
Love this podcast
Привіт)
Я дуже люблю цей сайт)
I am from near Liverpool in England and I am passionate about learning Ukrainian language. I have completed the Ukrainian Duolingo but still practice every day. The part I find hardest about learning Ukrainian, is listening to spoken Ukrainian. I want to be competent enough where I can comfortably watch television shows in Ukrainian to further my language ability.
Since completing Duolingo I have found it difficult to further my progress without finding the time to sit down and read or watching videos over and over to try and translate. Finding this podcast has been amazing because I can listen to the lessons while I am doing other things or on the move and I feel like it is helping me a lot with being able to understand spoken Ukrainian.
I really like the lesson formats and the cultural information as well as the light hearted humour. I will continue to work through these lessons and keep improving my Ukrainian but I just wanted to leave a message to say дякую and keep up the good work, your lessons are awesome.
Many thanks,
Paul.
Paul Kirby
Liverpool, England
This podcast is lifechanging
Anna is clearly a brilliant linguist, and manages to convey masses of information in an engaging and exciting way. It means a lot that she has created a resource that is so helpful and accessible for Ukrainian language learners, and that includes contemporary Ukrainian culture. I will definitely stick with her program, and I really hope the community grows!
Irene SanPietro
NYC
Thank you for season two!
I recently have found season one. Having liven in Kiel Oblast for 5 years I quickly realised that I needed an intermediate – advanced option. I just wanted to be able to listen to regular Ukrainian again after a few years of not speaking with anyone. Season two is perfect! I love the Vilnee Stoyp and the 90% Ukrainan. It is perfect for me Thank you!
Ben
Australia (Rzhyshchiv)
Привіт Анна!I just discovered your
Привіт Анна!
I just discovered your podcasts, and I wanted to write and thank you- they're amazing! I play in a Ukrainian band from Newfoundland, Canada called the Kubasonics; we're in the middle of a tour of Ukraine now. A couple of us in the band don't speak the language but I'm finding your podcasts to be so helpful. I dabble in many languages and they're the best I've ever used. My Ukrainian friends are impressed 🙂
Thanks again,
Даррен
Darren Browne
Чудовий подкаст!!!
Dave Harper
Канада
Really enjoying Anna's podcasts
I'm so glad that I came across Anna's Ukrainian lessons podcasts. It has helped me go back to the beginning to brush up on my Ukrainian language skills with interesting and relevant content. I've also learnt a lot about Ukrainian history and modern culture. I always look forward to listening to a new podcast . Anna has a lovely conversation style that is a pleasure to listen to. I hope there are many more episodes to come.
Anita Doyle
Sydney Australia
A great teacher and a fantastic podcast
I would like to thank Anna for this fantastic podcast that I have recently discovered. She's really a brilliant linguist, the best I know so far. I've just started my journey through her fantastic podcast, but my Ukrainian friend, who's working here in Italy, is already impressed by what I could learn in few lessons! Anna makes me more and more curious about Ukrainian and her country and I look forward to learn a lot through all the other episodes.
Elena
Elena Straudi
Italy
A great teacher and a fantastic podcast
I would like to thank Anna for this fantastic podcast that I have recently discovered. She's really a brilliant linguist, the best I know so far. I've just started my journey through her fantastic podcast, but my Ukrainian friend, who's working here in Italy, is already impressed by what I could learn in few lessons! Anna makes me more and more curious about Ukrainian and her country and I look forward to learn a lot through all the other episodes.
Elena
Elena Straudi
Italy
Great work, thank U!
Thank U very much for your podcasts. I just discovered them and i am in epizode 1 @4. You are doing so amazin job with this.
Jaroslaw
Poland
Щиро дякую!
Шановна Анно, хочу щиро вам дякувати за це подкаст! Моя чудова вчителька української у Америці порекомендувала слухати. Він мені дуже допоміг вивчати українську мову, і я зараз у києві вже місяць, а знаю що краще розмовляю завдяки подкасту. Надіюся що буде 3й сезон.
Matt Ellett
USA
A very great help to learn Ukrainian
As a teacher of French as a foreign language, I really appreciate the quality of the podcast offered by Anna. The length, the rhythm of each dialog is perfect. I really like the fact that the dialog is repeated twice and then explained part after part. Many many thanks!
Marie Aubet
France but living in Kiev
Чудова вчителька!
Life is always an adventure! I grew up in the U.S., speaking Ukrainian at home and our Ukrainian Orthodox Church. I even attended Школа Українознавства for 8 years. To be honest, I didn't always appreciate sitting there while the other kids were out playing. When we visited Ukraine many many years ago I realized what a great heritage I had. In memory of this heritage we named our son Taras.
I live in Germany now and when my parents passed away I no longer really had the opportunity to hear or speak Ukrainian. Thanks to the internet I came across Anna's website and podcast and I love it!
Anna herself is so charming and engaging and her lessons are a delightful incentive to revive dormant vocabulary and traditions. I am beginning to think it would be a good idea to visit Ukraine again. Being a language teacher myself I don't claim to be an expert, but perhaps a pretty good judge of what and how Anna puts across her endeavors.
Dedicated to the last syllable, motivating and it's always a pleasure to listen to her charming голосочок. Анна фантастична and for anyone seriously interested in learning Ukrainian, her podcast is the place to be. For anyone without any previous knowledge her Premium Membership is a valuable addition. Go for it and remember, practice makes perfect. Гарного дня, всього найкращого!
Рагнєда Брейкер
CША
Замечательный подскаст, всем рекомендую
Поскольку я предпочитаю изучать любой язык в первую очередь на слух, то мне было важно найти хорошие аудио-ресурсы по изучению украинского. К сожалению, простое гугление не помогло мне найти никаких ресурсов ориентированных на русскоязычного пользователя, но, к счастью, я говорю по-английски и я нашёл Вас.
В общем спасибо большое, подкаст замечательный. Чего, как мне кажется, немного не хватает подкасту – каких-то регулярных рубрик. Ну т.е. в настоящий момент выпущено 3 сезона, но они больше похожи на готовый аудио-курс, чем на подкаст (то есть периодическое издание). Я не предлагаю, разумеется, менять всю концепцию, но было бы здорово иметь какие-то периодические выпуски. В частности, мне очень понравились "интервью" (мне кажется я теперь никогда не забуду про "гарну усмешку" Богданы), так что я бы хотел видеть больше такого контента.
У меня даже возникла идея создания собственного подкаста про изучение украинского (ну, когда я буду чуть меньше бояться говорить) для русскоязычных пользователей, и если руки до этого дойдут, то я бы хотел Вашей консультации (или даже коллаборации?).
С уважением,
Антон
Антон Калашников
Москва
Both the audio part and the notes are just great
Dear Anna, I wanted to write to say how helpful your podcasts are! Season 3 is at the perfect level of Ukrainian for me (I'd previously finished the first book of Yabluko), and both the audio part and the notes are just great. And while I use the current season, I go back and review previous seasons.
I'm a teacher myself (choir director with mainly boys, girls and teens, actually), so I can say that your method is very good for teaching  – give an idea, then use it in the course of the lesson. Then repeat later. I particularly like the "phrase of the day".
I'm so happy that I've signed up for your premium membership – it's very useful.
Larry T.
NY, USA
Anna is a wonderful teacher
Anna is a wonderful teacher of the Ukrainian language. She explains the rules of grammar easily and clearly, in every podcast there is information about the culture of Ukraine, it is always interesting to listen and learn something new. Excellent course of Ukrainian! Suitable for everyone who wants to get to know the Ukrainian language more closely.
Svetlana
Thank you!
I'm a portuguese who was born in France and choosed English as my third language. In 2001, 5 Ukrainians went to my enterprise and it was my first contact with the language. I found it was a beautifull one to learn, but I didn't found many options to do it here in Portugal. I found your podcast few days ago, and i tried them the day after… And now, I can't pass a day without listening to them. Ana is really an outstanding teacher, who knows how to cativate us and in a simple and pleasant way, we learn this beautifull language and fall in love with this amazing country! I love to exercite myself with my collegues here, and they are very happy with my improvements! Thank's a lot!
João Felipe Martins Fernandes
Porto-Portugal
Best Teacher ❤
I recently started to learn Ukrainian and recently discovered "Ukrainian Lessons". Thank God , I found it! First I saw the podcasts then decided to check the website. The content is very useful and the teacher is really nice =) Hope Ukrainian Lessons will be better! I believe in it! Анна you are doing very well keep going. I am ready for every kind of support 😊 I sent her an e-mail and she gave me a quick response❤ Дуже дякую Анна! Best Regards!🙏
Слава Україні! 💙💛
Мустафа
Turkey
Why I Like Ukrainian Lessons Podcast
Hello Anna!
My name is Ronald Sidoryk. I live in Winnipeg, Manitoba, Canada.
I am a second-generation Ukrainian living in Canada. My grandparents immigrated to Canada in 1900 from Brody and Sorotsky, in western Ukraine.
The only one who speaks Ukrainian fluently in my family is my mother, who is 97 years young.
I have two brothers and one sister. I also have one daughter and two grandsons ages 13 and 16.
I have a very strong desire to visit the Ukraine in the near future. I would like to visit the villages of my grandparents.
I have also been communicating in Ukrainian with a friend in Odesa, Ukraine for about two years on Skype. I would like to visit my friend in Odesa one day as well.
So, these are the two main motivating reasons, I would like to improve my spoken and written Ukrainian.
I currently can read, write and speak in Ukrainian, but I would like to become more proficient. I can only do that by more practice.
My biggest challenge is conversational Ukrainian. I do not have the opportunity to speak enough Ukrainian to become proficient in it.
So, this is the reason I enrolled in your online Ukrainian Lessons Podcast. I have completed Season One, Lessons 1-40 and enjoyed them very much. I learned a lot and noticed improvement in reading, writing and pronunciation.
I have recently begun Season Two, Lessons 41-80. I am really looking forward to this second series.
I really like the podcast aspect of the Ukrainian Lessons, because I can hear the correct pronunciation of Ukrainian words, which has improved my conversational Ukrainian dramatically. I also enjoy the lesson notes and the challenge of the exercises. My writing and printing of the Ukrainian alphabet is also improving immensely. I am very pleased with your lesson plans which are well organized, comprehensive, very easy to understand and still challenging.
I also like the fact your lessons are contemporary, relevant and applicable to everyday life in the Ukraine. I am very confident that it will be a lot easier for me to travel in the Ukraine after completing your Ukrainian lessons series online.
I would like to thank you for the excellent lesson plans and podcasts you have prepared. Very professionally done. It is wonderful to have access to learning the Ukrainian language online.
I had taken two years of Ukrainian language courses (written and conversational) at the University of Manitoba in 1966-68. However, I have little opportunity to become proficient in it.
So, your online lessons have given me that opportunity. Please keep up the wonderful work. I will be looking forward to communicating with you. Hopefully, in Ukrainian.
Have a wonderful day!
Sincerely,
Ronald Sidoryk
Ronald I Sidoryk
Winnipeg, Manitoba, Canada
I look forward to studying
I look forward to studying which includes listening every day for 30-60 minutes. I believe I am making progress because of Anna. I appreciate Anna's method of presenting the correct amount of material at a slow pace. I also appreciate her pleasant voice that I find encouraging. The explanations in each lesson are extremely good and helpful.
Thomas Gaydosh
USA
Веселий сайт і уроки
Дуже трудно вчитися нові мови, але з подкастом Анни й її «premium package» (не знаю слів тут) це багато легше. Маю родина в Україні й мені був багато років без успіху пробування не тільки чітати але розуміти розмовну українську мову також. Тепер, все супер. «Kласно,» не правда? Дуже дуже дякую Анно!!
Девід Гаварецький
США (Сполучені Штати Америки)
No not Russian, Ukrainian please
Anna is an excellent teacher and this is easily the best language podcast available in any language. At first I was very frustrated looking for Ukrainian texts – most stores in the SF Bay Area have extensive Russian language reference works but rarely carry anything in Ukrainian other than the Lonely Planet guide. I now have a three-pronged approach to learning Ukrainian – Anna's podcast, Duolingo daily drill, and conversation with my friend Anastasia from Kiev. Hopefully by the time I visit this year I will be able to speak and understand the basics. Happy New Year!
Alex M. Mobley
California
What I like about ukrainian
What I like about ukrainian lessons premium membership, is having the lesson notes to follow along with the audio recordings, and also the bonus exercises. The flashcards are also a huge help!
What I don't like(would like to see), would be more lessons geared towards a family situation such as: getting kids ready for school, ready for bed.
Кірк Юрак
Saskatchewan, Canada
Thank You
Hello Anna,
I have been listening to your podcasts for the last couple of months and I wanted to let you know I am really enjoying them.
I have been learning Ukrainian language by attending a weekly lesson with a small group here in Melbourne, Australia. I have a little language which I was very proud to be able to use when I visited Ukraine in August 2018. My mother was born in Ukraine but I never learned when I was younger. but lately I have been making up for lost time !
I have been listening to the podcasts and enjoying the chance to listen to and practice using the language beyond the weekly lessons. I'm still listening to the first 50 episodes or so, but I'm making steady progress thanks to you.
I'm sure that by next time I visit Ukraine I will be much better. That is my aim, anyhow ….
So I just wanted to say thanks and let you know you have a keen student all the way on the other side of the world !
Andrew
Andrew McLeod
Australia
Reaching goals
I am just thrilled to have come across a language program that is so relatable and user friendly! My husband is originally from Ukraine and I want to learn the language. I decided to listen to one or two podcasts for interest's sake, but when Anna speaks on podcasts, it's as if she's there in person to teach you. I printed off the free lesson notes, and before long decided to purchase all the available seasons! This is such a great tool to have a scheduled learning of the Ukrainian language! It will help to make your dreams reality!
Shavonn Kravets
New Holland PA
Wonderful way to learn Ukrainian
Anna is an effective instructor and has such a pleasant voice. I am practicing what I learn with native Ukrainian friends and they are impressed. Thank you, Anna! "Dyakuyu!"
Karen W
Raleigh, NC US
Ukrainian deemed my 2nd foreign language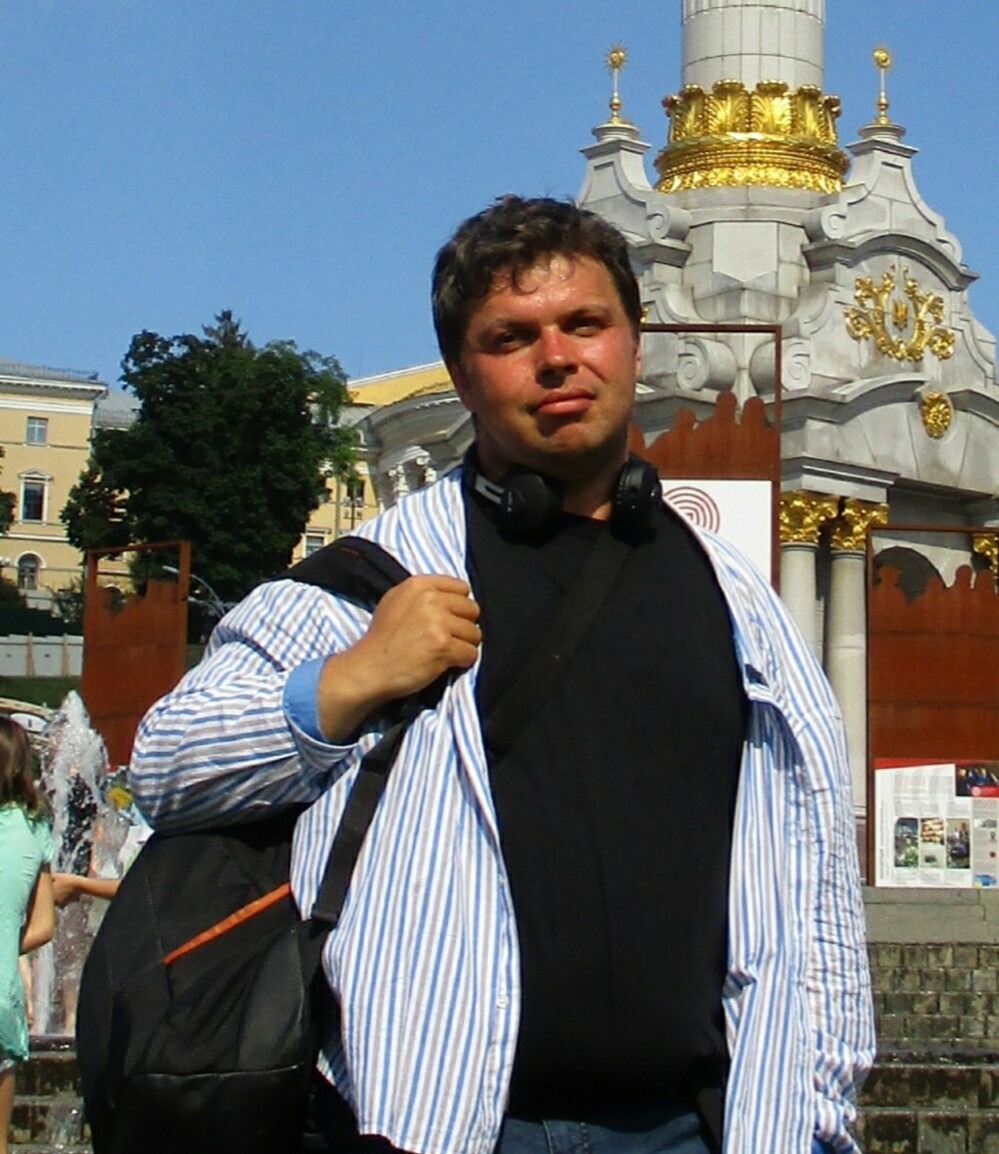 As I delved into Ukraine and her cultural traditions and history I wanted to learn that beautiful language of course. By chance I found ULP via pinterest and was impressed by the podcast episodes and how its built up lesson by lesson. It's a convenient way to learn a foreign language step by step and adding new vocabulary with each lesson. On my first visit to Kyiv I felt confident on my already obtained basic skills in Ukrainian and was even slightly complimented for in a souvenir shop. A good deal I owe huge credit to ukrainianlessons.com and of course to Anna. She takes you into this language gradually enhancing new words and grammar. I also appreciate the cultural section at the end of each episode which grants insight in customs or everyday issues in Ukraine. I like this style of teaching because it does not overwhelm you in mere vocab and grammar tables but practical situations. The lesson notes are also clear and understandable. So that's why you are always able to track the episodes
After returning I resolved to increase my skills in українська мова for my next trip to Kyiv.
Wilhelm Fuchs
Chemnitz/Кемніц, Німеччина
Дуже дякую Анна за чудовий подкаст!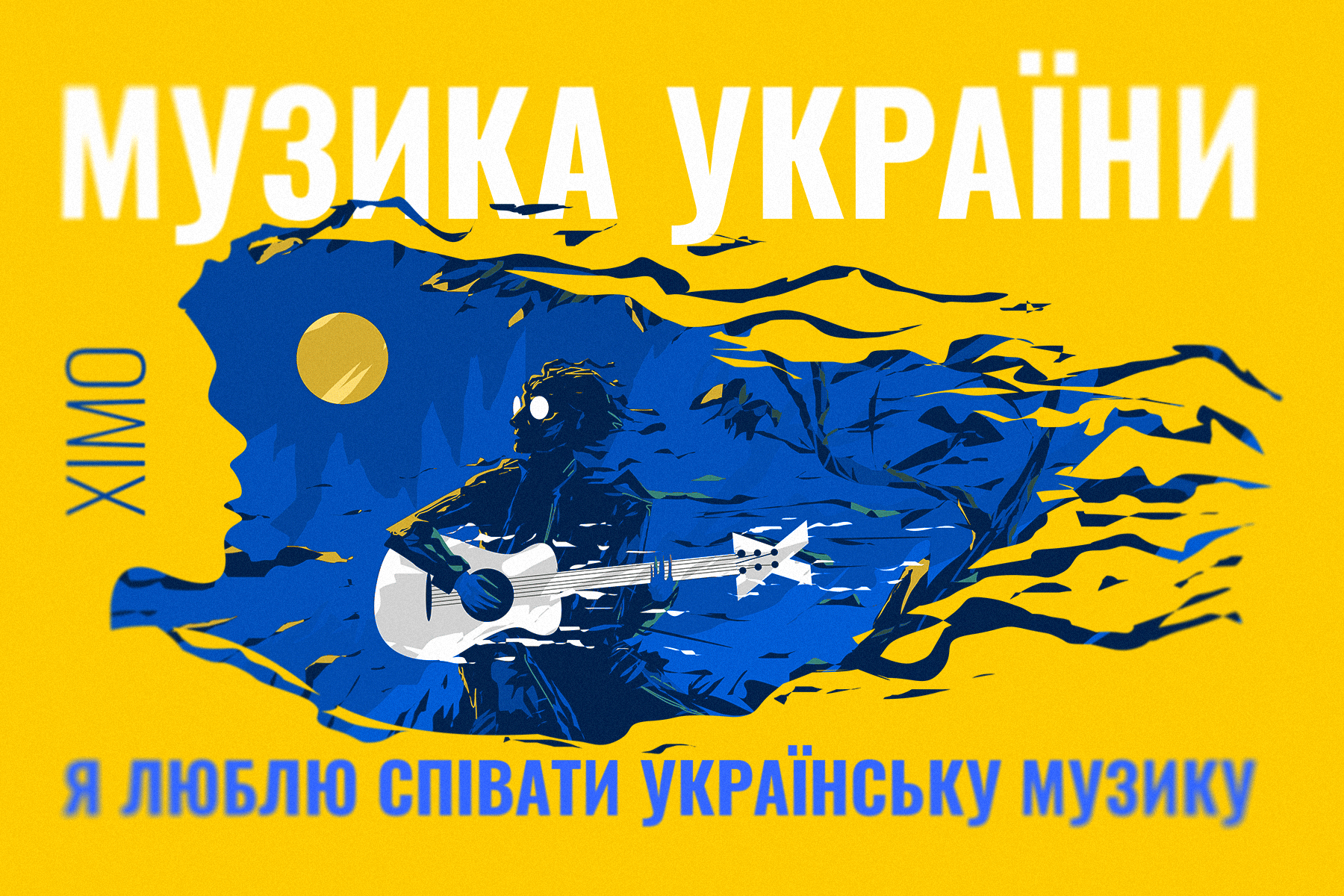 Привіт, Анна! Добрий день!
I'm so glad that I found your wonderful podcast. I will share a little bit why I am learning your language, Ukrainian language.
Few years ago, I made a bucket list, to be exact that was on 2017. Part of my bucket list was to study languages but it was not realized because I keep on making excuses. And it was refreshed later in December 2018 when I watched a YouTube motivational video all about excuses. Which is really hit me at some point, it is like the video was created for me. I examined myself and sad to say I am not doing something to achieve my goals. So earlier in 2019, I decided to fulfill 4 on my list, one is learning new language. And the first stop is to study Ukrainian language. And I am very happy that I found this podcast.
I would like to thank Anna for this wonderful podcast. Right now I'm still at Season 1 Episode 1-10. I learned so much with these 10 episodes and I am so excited to continue and hopefully I can complete all.
Regards from Republic of the Philippines!
Ximo Carlos
Philippines
Best out there!
These lessons are fantastic! It's so hard to find quality learning materials that explain the different concepts. Anna has done an absolutely amazing job with these podcasts and lesson notes. 100% recommend to anyone wanting to learn Ukrainian!
дуже дякую Anna
Alexandra
Australia
I really appreciate the written notes to go along with the lessons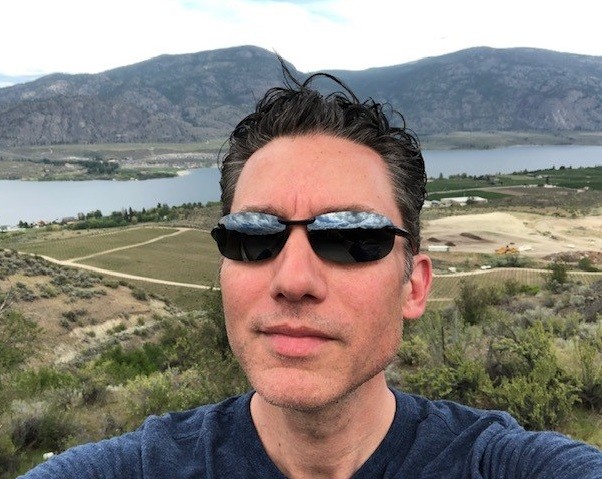 I think you are doing an amazing job, Anna. I really appreciate the work you put into this and I hope that it is worthwhile to you!
The main reason I decided to subscribe was for the PDF notes. Being able to see the words in print really helps me to learn, I think. Still, I have to listen to each episode several times in order to learn anything and I'm only at lesson п'ять!
I get frustrated at times because I cannot remember simple things from the first two lessons very easily. It still takes me a second to say 'Tak' when you ask if we are ready. I hope that as time goes on these words will come easier.
I can't think of anything I don't like about the podcast. Your voice is very nice to listen to and your English is exceptional. You are clear in your pronunciation, though I still have trouble with this word, even after listening to Episode four five times – Зві́дки.
I also cannot understand how to say зу́стрічі and stick with До поба́чення. 🙂 None of that is your fault, though, and I don't think there is anything that can be done about it. It's a 'me' problem.
I feel a little uncomfortable adding a photo, but that's another 'me' problem I'm trying to overcome. I'm just shy and private.)) That was near the top of a mountain in the province of BC near the town of Osoyoos. Pronounced Oh-soy-yooos. It's phonetically correct, I think. This was taken in May as I drove to Vancouver for a little vacation.
Jason Witte
Calgary, Canada
Я дуже радий за подкаст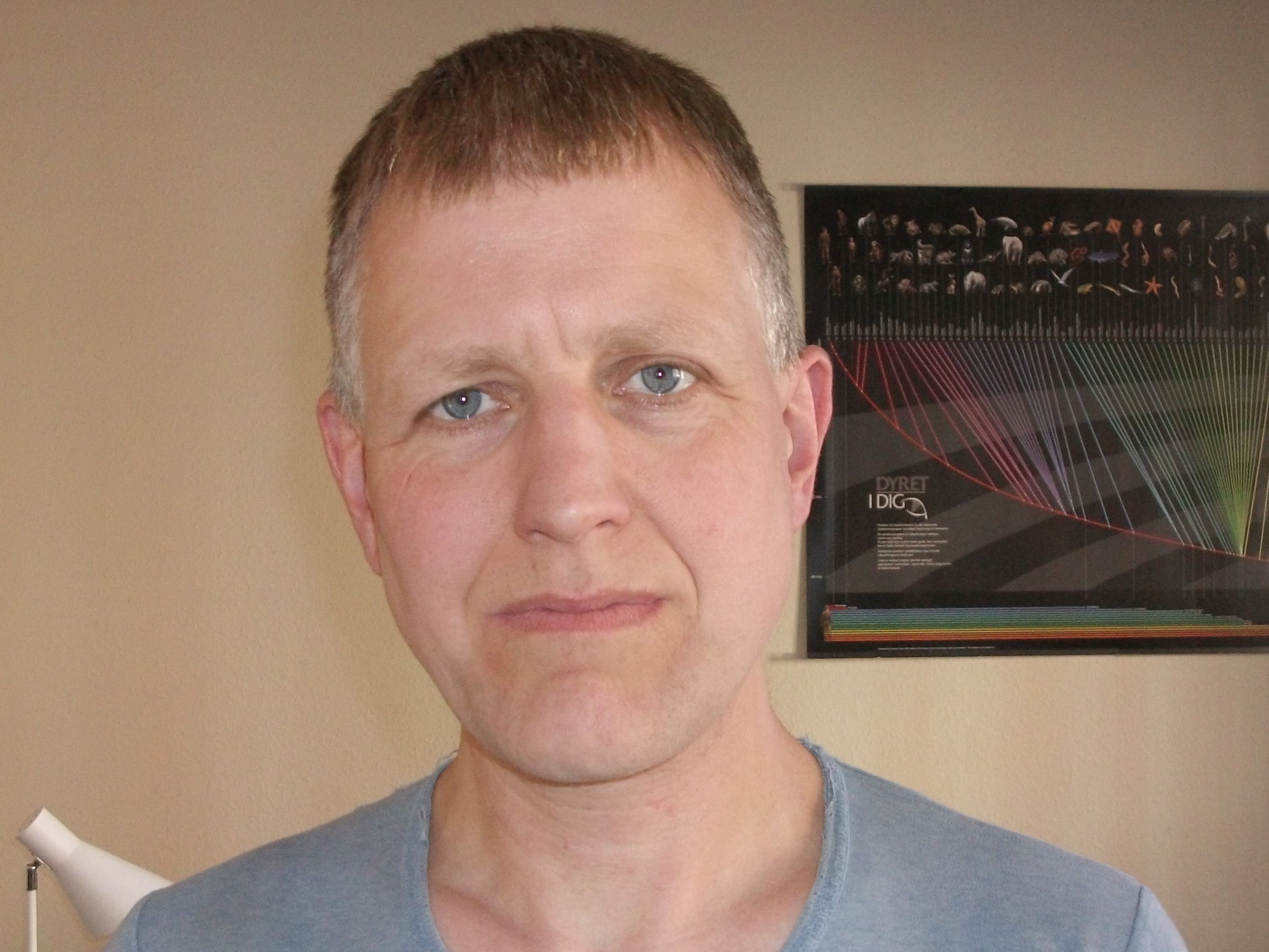 Я думаю що українська історія дуже цікава, і хочу подорожувати в Україні, тому я вирішив вивчати українську мову. Цей подкаст дуже допомагає мені, я радий що цей сезон буде тільки українською мовою. Вправа, в котрій мені треба перекладати на українську мову, дуже допомагає мені. Я думаю, що найважче в українській мові – види і дієслова руху.
Йенс Ґрот Йогансен
Я з Даніі
Ukrainian Lessons Podcast — чудовий!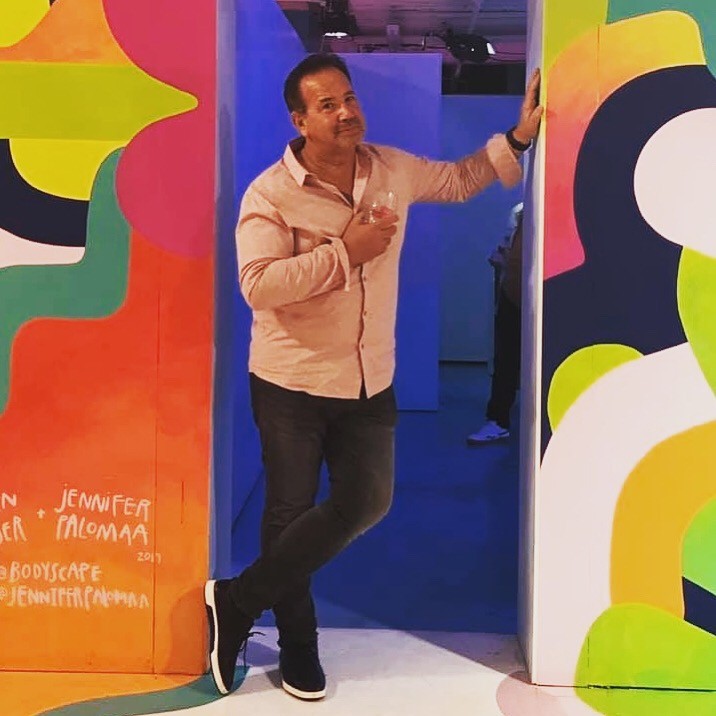 Подкаст відмінний!
I have been studying Ukrainian with the podcast and already can communicate with my Ukrainian friends. It's an effective way to learn the українська мова.
Дякую Анна!
Слава Україні!
Dan Denisoff
New York USA
Respeito à história dos meus antepassados.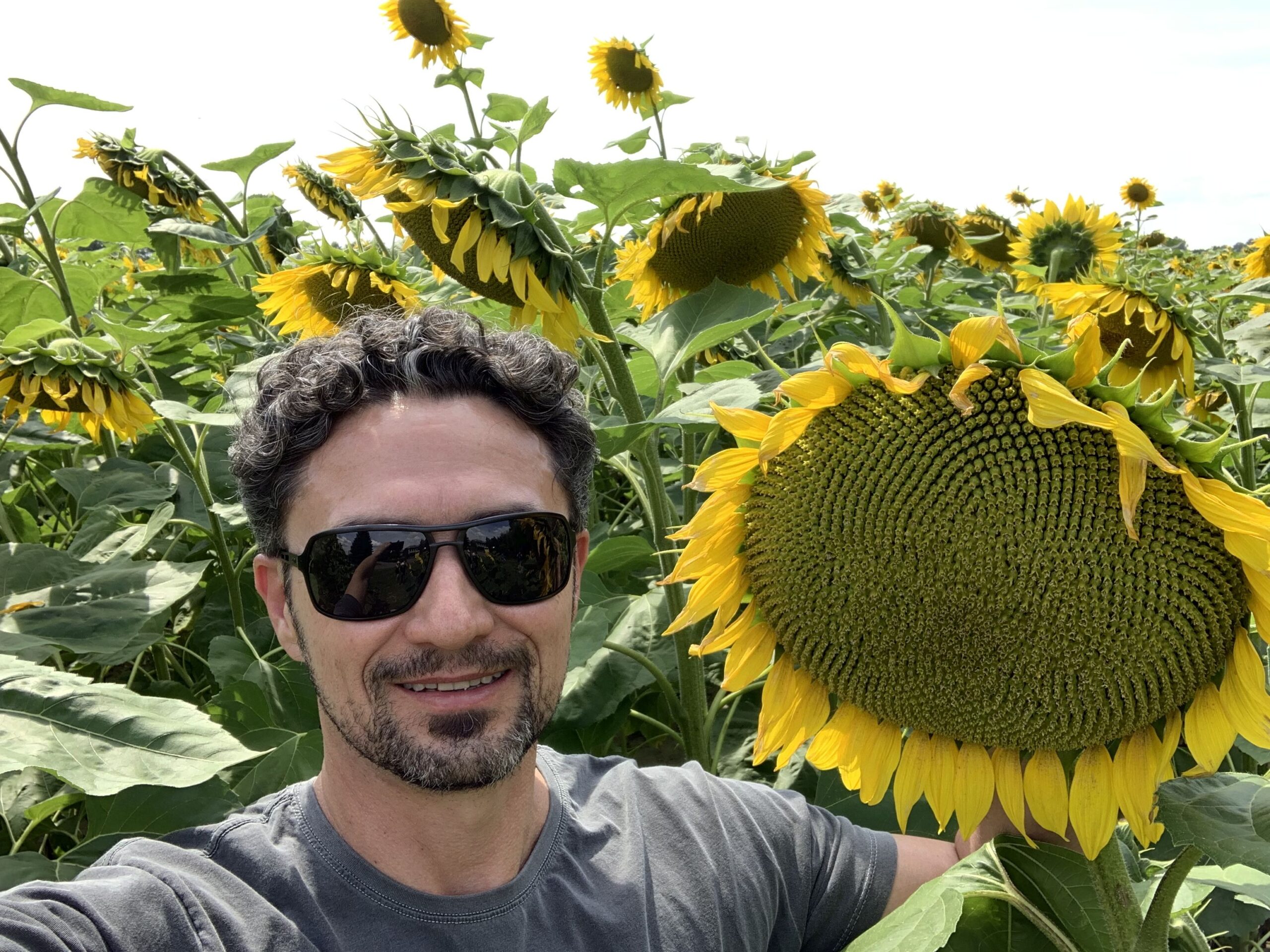 Ola a todos! quero dizer que estou muito satisfeito como membro premium, do conteúdo do Ukrainian Lessons. os podcasts são precisos e agradáveis trazendo situações do cotidiano que são totalmente aplicáveis para o estudante da língua ucraniana que pretende um contato com a rica cultura desse pais apaixonante. o material impresso e o conteúdo do blog e do site complementam o aprendizado. A Anna tem um carisma ímpar e conduz o aluno de forma a mantê-lo sempre motivado a estudar a língua e a rica cultura ucraniana. Quando se ensina com paixão, consegue-se passar esse sentimento a quem recebe o aprendizado…A anna consegue isso!!
Meu aprendizado da língua ucraniana, é minha maneira de homenagear meus antepassados, pois sou descendente de ucranianos por parte de pai. O amor ás tradições ucranianas foi passado de geração em geração em minha família e a minha participação no Ukranian Lessons serviu como um catalisador e só fez aumentar minha vontade em conhecer mais profundamente a língua e a cultura ucraniana.
hipolito Caplan
Brasil
Fantastic
Я люблю українську мову.
Українська мова як музика, і буде моєю третьою мовою.
Моя рідна мова – англійська, я з Австралії.
Подкаст Анни має чудові пояснення.
Бернард Хікс
Australia
Only Advanced Learners Site I Know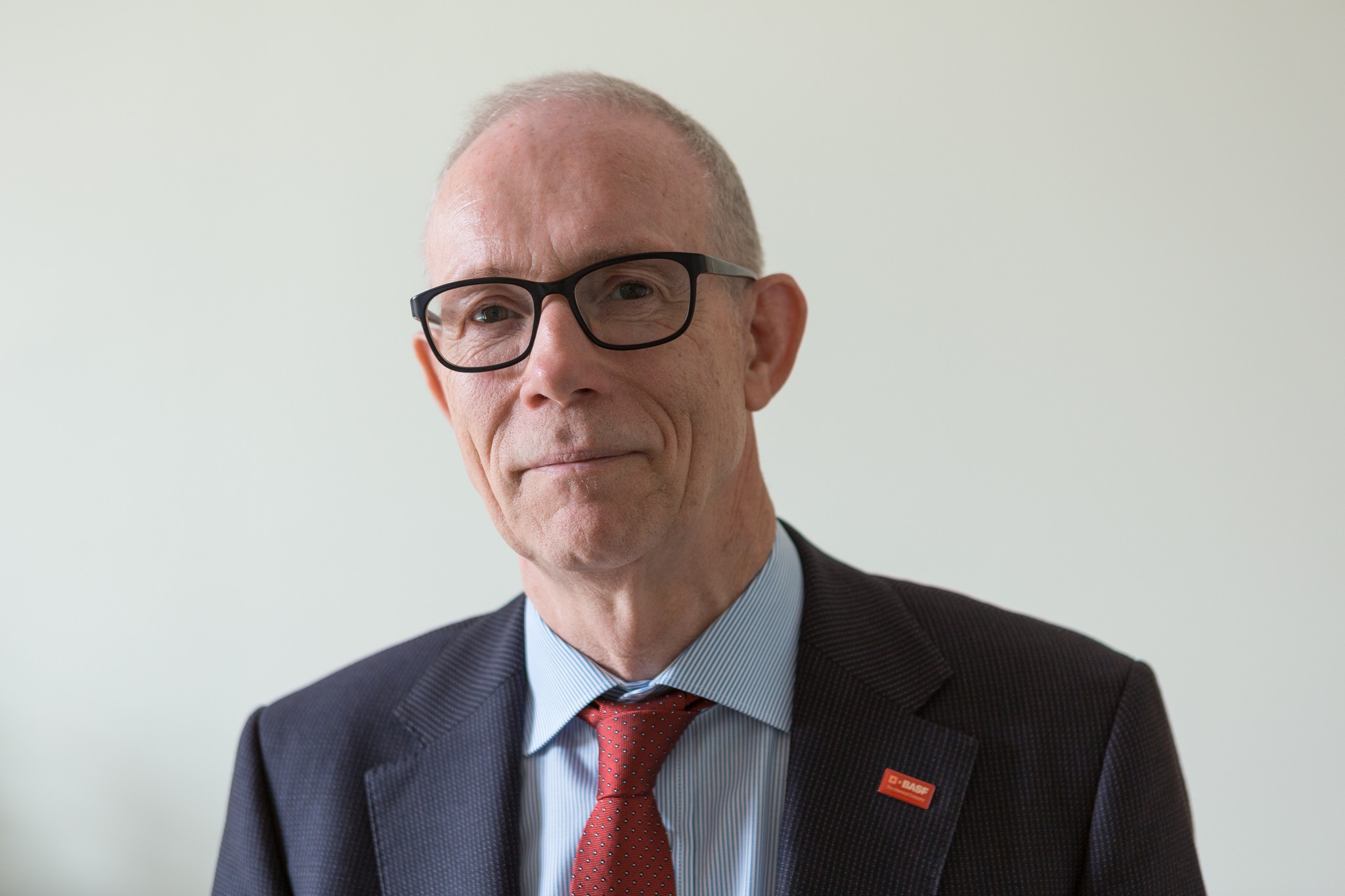 I am very happy I found this wonderful possibility with Anna to continue learning Ukrainian on an advanced level. I find the podcasts and texts very well done. I only regret not to find more time to dedicate to using this excellent possibility.
Rolf Zinne
Pfalz, Germany
Beautiful Country. Beautiful Language.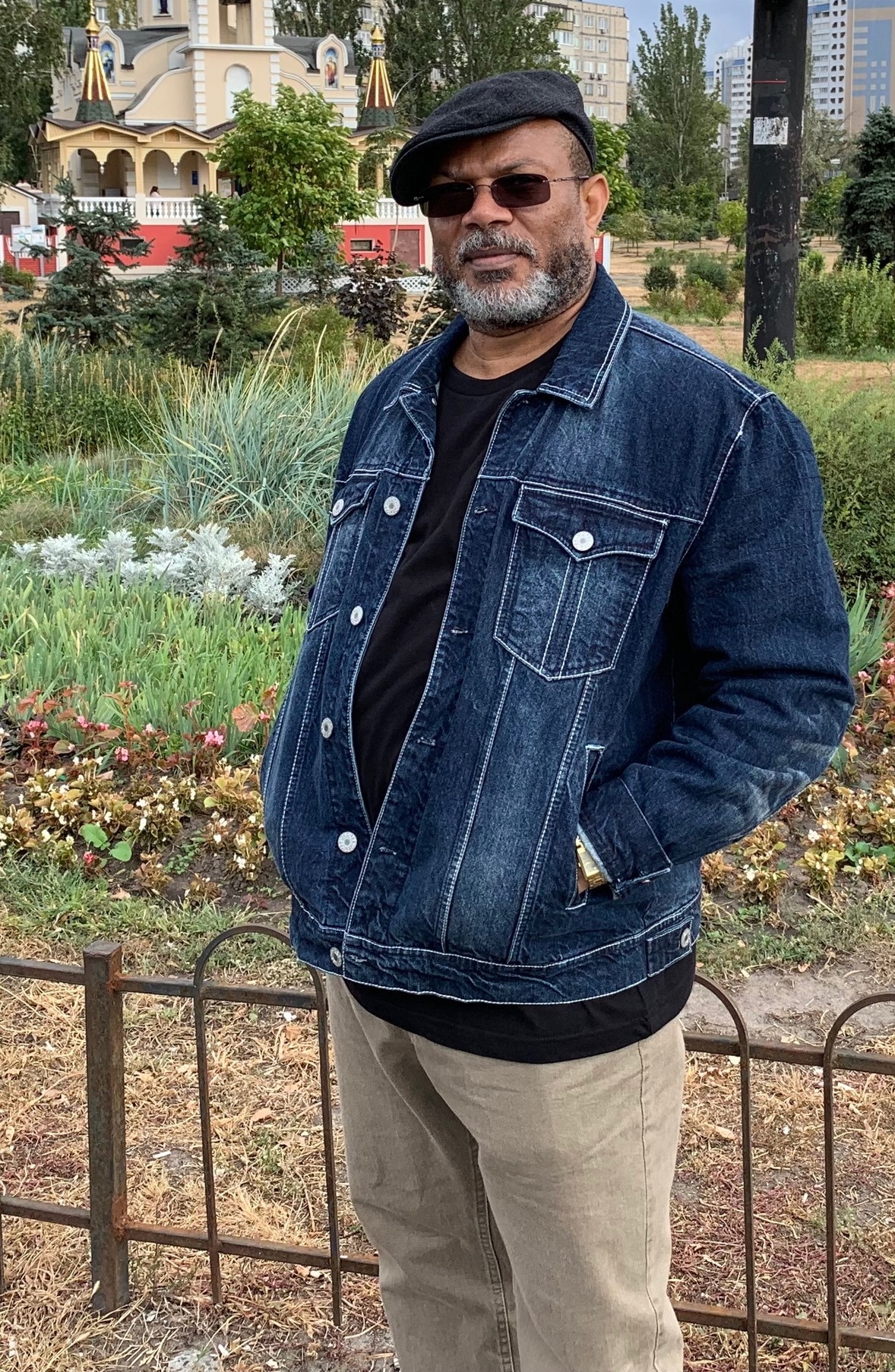 Hello Anna
I am a Jamaican currently living in Florida, USA, and I met my wife, who is from Rivne, through an online dating site. As I write this, I am currently in Kiev on my third two-week visit, and I must say that I love Ukraine. It is such a beautiful country. How could I not want to learn your beautiful language?
The main reason I subscribe to your Premium membership is to receive the lesson notes with the full translation into English of the dialogs and texts. This is absolutely essential for me to be able to learn the language properly. When I listen to the dialogs and narrations, I read along with the English translation. I listen again, reading along in Ukrainian, then listen without reading to see how much I understand. I do this even before I get into your explanations in the lessons. Now that I am a few lessons into season three, I try to read the Ukrainian texts before I listen to the episode.
The main things I like about the podcast are the dialogs. I get to learn the language in context, rather than just learning words and phrases, as other language resources tend to do. I also love the fact that you use multiple persons throughout your lessons. Hearing different native speakers makes the lessons that much more interesting and helps to train my ears to becoming accustomed to the language. I cannot begin to tell you just how beneficial this has been to me when I interact with people here in the cafes, market places, shops and stores. Ooh, the smiles I get when I say a few words or phrases in your native language. People are just so pleasantly surprised.
Another thing that I like is your free introduction at the start of each episode. It is like taking a giant leap forward in my learning. Your revision and consolidation of all the lesson notes of season one into one PDF file was such a welcomed surprise. Now that I am repeating season one, again maybe for the fourth time, it is so much more convenient to have everything in one file rather than having to be closing and opening multiple files on my iPad. I am looking forward to the consolidated lesson notes of seasons two and three.
The goal of my language learning to be able to listen to, read and understand Ukrainian. I also want to achieve a level of speech proficiency whereby I can have conversations freely. However, it is not necessary for me to be able to write Ukrainian. Having a Premium membership helps me to achieve this by providing me with the material I need to practice. I will repeat the seasons and episodes over and over again until I am where I want to be.
I have subscribed and listen to the YouTube channels you have suggested, and when I can understand what they are saying, then I will know that I have achieved my goal.
Thank you so very much for all the work you and your team have done in creating and making these lessons available. Your podcast is by far the best resource I have found for learning Ukrainian. The Premium membership is indeed a worthwhile investment.
Colin
Colin Rose
Jamaica. Now living in Florida, USA.
A big help in learning Ukrainian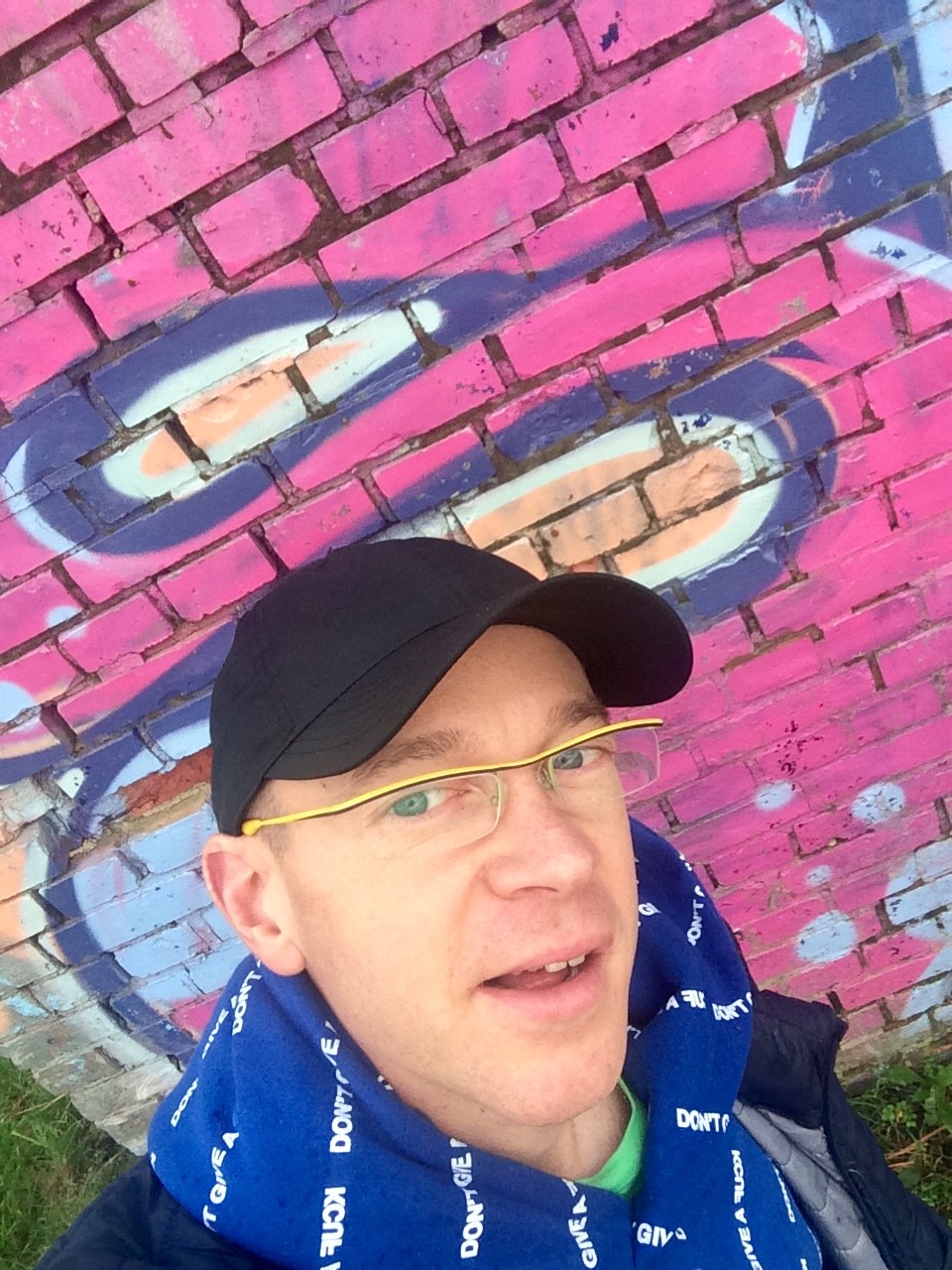 Your premium membership helps me to study Ukrainian language myself at home. I've just started but as far as I can see, your system works!
One or two more bonus exercises for each lesson would be a great addition 🙂
Bartek Surowiec
Poland
Very efficient method!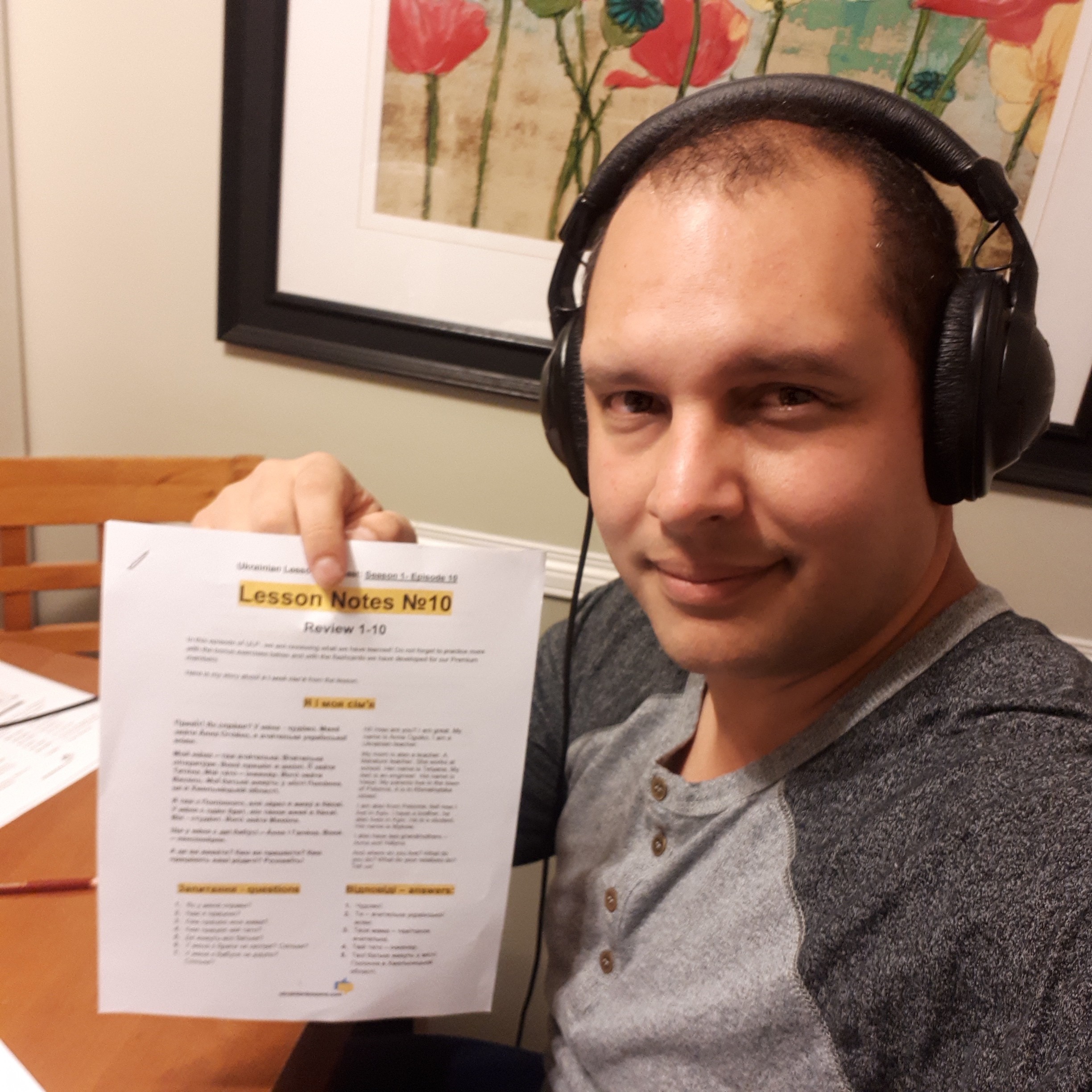 I think the Ukrainian language is the most beautiful of all the Slavic languages due to its musicality and rhythm… I feel lucky to came across Anna's way of teaching it!, it is friendly and very well focused in securing the steps one by one as I am progressing through the entire course. And the best part is that it doesn't stop at the basics… It keeps on and on, it gets gradually more difficult as you go… Lovely!
I would recommend everyone to subscribe to the premium membership, it justifies its value 100%… better when you leave your українські friends amazed by your progress in their beautiful language.
If I have to give a constructive suggestion will be: more exercises, more practice, more homework, more lessons. and Hopefully Anna one day will recreate this course for Spanish native speakers that want to learn Ukrainian… Well, why?… because I am Peruvian … you figured it out!
Luis A. Zapata
Peru
Чудово!
Being of Ukrainian ancestry and only having a basic knowledge of the wonderful Ukrainian language is, to be honest, embarrassing.
I studied on Duolingo and that site deserves credit for being a useful introduction to Ukrainian but other courses or study guides are required to get to a higher level.
I currently study Ukrainian at a class at one of the local churches and I subscribed to Anna's course as well. I find that the material I learn in Anna's course tends to "stick" for some reason, be it the Anki study cards or the organization of her podcasts and supplemental notes. I get the feeling that the course has a structure to it that builds well.
On a personal note, those of us whose ancestors came to North America one hundred years ago have been blessed and Ukrainians have done well in North America. Ukraine is finally emerging and although not a large financial expenditure, becoming a premium member helps Anna and correspondingly the Ukrainian economy.
Дуже, Дуже Дякую, Тарас
Terry Taraschuk
Ottawa, Canada
Excellent Ukrainian teacher!
Привіт Анна,
Я ваша студентка Українською мову!
Я тільки дізналася про вашого подкасту три місяць тому, і вже я дуже вдячна вам- дійсно!
Я англійька, і я люблю вчити Українську мову тому що мій чоловік Україньец! Його звати Юра. Він народився в кїєв. Він дуже любить коли я стараюсь використовувати його рідну мову.
Я знала Юра сім років вже і я відвідала Україну багато часу. Хоча, тільки його брат говоріть англійську мову, отже… Я мушу вивчати поспілкуватися вільніше.
У минулого- я прочитала багато книгів, але на жаль, не слухала часто, тоді дуже складно для мене розуміти. Зазвичай, я мала тільки чути і практикувати з Юром, тому що ми не живемо в Україну.
Однак- тепер, у мене є ваш подкаст також- це супер! Мені подобається слухати щодня, і я думаю що я краще і краще…ну- я сподіваюсь 🙂 Я щиро дякую вам 🙂
Власне, я хотіла сказати вам, що я готувала вашу улюблену їжу в Англії- деруни! Мої батьки думали що вони були смакота!!
Анна, дуже дякую, і я сподіваюсь що ви розуміла мене!
Папа,
Сара Бушма
Сара Бушма
Англія
Enjoying the premium membership
The main reason that I joined premium membership was to get access to the additional materials. These have proven to be extremely valuable to me. They have additional content and lessons. However the best part is having the written material so that I can review it at any time. Having the visual media helps me learn the language faster.
I love the podcasts and the easy way that you present the content.
There is probably no way that I would be able to become fluent in Ukrainian without the premium membership.
Andrew Buzinsky
USA
The best
Мені дуже подобається преміальне членство. Я б хотів, щоб я мав більше часу вчитися. Зауважую, дуже корисні. Зараз я також навчусь писати. Після закінчення Дуолінго уроки української мови ідеально продовжують мову.
Бернард Зікс
Австралія
Ukrainian In The Car
I've enjoyed listening to the Ukrainian Lessons Podcast in the car. Whether on a long trip or around home in the city I find the podcasts very useful. Still hoping to improve my Ukrainian so I can better appreciate the history episodes at the end of season two. Thank you very much for making this experience more interesting.
John Lazeski
Saskatoon, Canada
I'm in Love with Ukrainian Language and with this Podcast!
I've been learning some Ukrainian basics and I'm already in love with it! I agree that more people should learn this beautiful and special language, and not only this but also, about Ukrainian culture, history, art…All this makes you love even more who you are, I feel you as brothers and sisters since we share so many similarities.
Also just wanted to thank Anna for this incredible podcast, it is so lovely to listen to you and learn on each lesson, you make it easier and less difficult to learn, so a big thank you!
Alejandra García
Bogotá, Colombia
Written notes are a helpful complement to the audio instruction
The audio-only lessons seemed fine to start but as I learned more the greater was the need to write things down. As I did I was often unsure of the spellings. Having the written notes allows me to verify and correct. In conjugations, I like seeing the series written out for me. The summary tables, fill-in-the blank exercises and extra practice promote a more thorough learning.
I don't have suggestions on things to improve. For my needs what you have provided is quite good and provides excellent value.
I am the son of Diasporan parents, am 64 years old, and pretty much haven't spoken Ukrainian since starting university. So, I've forgotten more Ukrainian than I know but am catching up fast. I'm thrilled to be learning Ukrainian again. Thanks for the assist.
Ray (Roman) Lewyckyj
Virginia, USA
I use the flash cards and find they are very helpful
I only knew a few Ukrainian words when I started out. Before purchasing your 1000 Most useful Ukrainian words book, I had completed the Ukrainian language course on Duolingo. I bought your book to supplement the course. I use the flash cards and find they are very helpful. Having a picture along with the words is a good memory aid. I haven't gone through all of the flash cards yet but I will continue working at it. I would definitely recommend your book to others. It has helped to improve my Ukrainian. I also listen to your podcasts which is another helpful resource.
Lydia Woronchak
La Prairie, QC, Canada
Great way to learn Ukrainian
I want to learn Ukrainian because my father's parents came to Canada from Ukraine in the early 1900s. I've always loved my Ukrainian family and culture. Unfortunately, after my grandparents died, my father and his siblings stopped speaking their language. Over the years I've tried to learn Ukrainian online and in local classes, but have never achieved more than just a few words.
This year I decided to try learning Ukrainian again. I started listening to the Five-Minute Podcast and printed the PDF lesson notes. After the first three lessons I was so pleased with my progress that I decided to subscribe to the premium membership.
The lessons are well organized, easy to understand, and easy to fit into my schedule. At the beginner level, I'm steadily learning new vocabulary, and am understanding more and more of the Ukrainian movies and TV shows I watch online. The Ukrainian Lessons blog also offers interesting posts on a wide variety of subjects. Thank you Anna for a great learning experience.
I highly recommend the podcast, the website, and the premium membership.
Joanne Deriw
Ottawa, Canada
Дякую!
Дякую за якісні та дуже корисні матеріали подкасту!
Irina Nummemees
Фінляндія
I am really enjoying the premium membership
I am really enjoying the premium membership. I just started learning Ukrainian in December 2020 as I have a family heritage. I started using Duolingo and then progressed to listening to the Ukrainian Lessons podcasts. And I started to print out and review the lesson notes. I found these sessions to be so helpful and very practical – the way people actually speak to each other. I decided to invest in the premium membership. I did have some challenges with installing the Anki app at first, but once this was sorted out, I've found the flashcards to be very helpful as are the lesson notes. I also take weekly lessons on iTalki and so I'm using 3 different methods of learning – Premium membership in Ukrainian Lessons, Duolingo and iTalki lessons. Each is really good in different ways and they all compliment each other. I find the Ukrainian Lessons premium membership to be worth the investment and not overly pricey. I like the fact that I can purchase a specific number of lessons at a time and I don't have to commit to ongoing payments if I don't choose. Although I am quite certain I will continue to use this excellent service!
Carolyn Pitchot
Toronto, Canada
my progress in harna ukrainska mova
I would like to thank you for your way and method of teaching, which makes me love ukrainsku movu.
Dusje dyakyu!
hakan acar
Türkiye
дякую за твoю чудову роботу
Dear Anna!
Thank you for this great podcast series! Well done! I am a teacher of Polish, Norwegian and English as foreign/second/heritage languages. Learning languages is my hobby. I left Poland 13 years ago and moved to Norway, but I visit Poland regularly. When I noticed how many Ukrainian people live in Poland now, I really felt the need to learn some Ukrainian! I had 10 years of Russian at school (yes, I am almost 50 years old and in this respect my age has its perks) so I read and speak Russian on about a B1 level. So a lot of Ukrainian words and phrases are identical or very similar to something I know from Polish and Russian, which helps a lot: I understand a lot even without translation and I can read Ukrainian without problems!
Your podcasts are so well structured, so listener-friendly and so well carried out that listening to them is a sheer pleasure. Great pace, ideal for listeners, perfect amount of material for one episode! Congratulations on your fantastic English by the way! I am only on episode 3 and I am so excited to know that there are so many episodes and seasons coming along! I have learnt (or attempted at learning) many languages using audio courses, but yours is EXCEPTIONALLY GOOD!
Aleksandra Kuznik
Norge
best structured course to learn Ukrainian
Anna is a great instructor. All the explanations are detailed. The structure/the flow of the episodes is super good. Even if you are a beginner, you can catch up. I've learnt a lot of vocabulary from the podcast. I still cannot talk, but sometimes I can understand when people talk and that is thanks to the two time repetition of the conversations in the episodes.
I would like to say thank you to our teacher. Best of luck!
Ahlem
Algeria
Excellent choice!
I have tried other methods and find Ukrainian Lessons the best for me. I really like the way they are presented and the easy to follow format. I will be traveling to Ukraine soon for work and wanted to be able to speak to my Ukrainian counterparts in their native language as much as possible. I never thought learning languages could be so much fun! Well done and thank you for a great product!
Joseph Cummings
United States
Worth every penny
Anna is an amazing teacher and I'm growing by leaps and bounds in my understanding and ability to speak. The lessons are so well done. It's so obvious that she is indeed a trained teacher who knows how to convey information so that it is retained well. I 100% recommend this course to anyone who wants to become proficient in Ukrainian. It's the best program out there!
Amy McCoy
North Carolina
Testimonials about Anna
Я у захваті від Вашого сайту!
Я у захваті від Вашого сайту! Сама я українка, а мій хлопець – британець, тому, Ваші подкасти і статті неабияк допомагають йому постійно мати на слуху українську мову, коли немає змоги бути в Україні. Щиро дякую за це! Дуже якісно, чітко і зрозуміло викладено матеріал! А ще, не можу не сказати, що на сайті дуже затишна і дружня атмосфера 🙂 Keep up the good work!
Олеся
The best teacher ever!!!
The best teacher ever!!!
I have been Anna's student for 8 months and in that short time I can honestly tell that she is the best teacher. I learnt a great deal from her.
• She is always prepared.
• She is very creative.
• She gives great lessons.
• She is nice and patient.
• She speaks, reads, and writes in English and Russian fluently it comes handy for me because I speak a little bit in Russian too and when I mix the two together she can correct me.
• Usually our lessons only in Ukrainian, we only use English if I completely lost, but then she always tries to explain everything in a simply way in Ukrainian so I could understand.
• She is caring and shows interest.
• She is always well-prepared and organized.
I hope one day we can meet in person.
A legjobb tanár!!!
Most már nyolc hónapja mondhatom el azt, hogy Anna tanítványa vagyok és ezalatt a rövid idő alatt nagyon sokat tanultam tőle.
Mindig felkészült, kedves, aranyos, és türelmes. Minden kérdésemre tud válaszolni. Jól beszél angolul, de nem nagyon használjuk az angol nyelvet, mert megkértem, hogy az óráink csak ukrán nyelven legyenek. Természetesen tökéletes beszél oroszul, ami kapóra jön az én esetemben, mert én is beszélek egy kicsit oroszul és ilyenkor ő ki tudja javítani a hibáimat. Ha valamit nem tudok vagy nem értek mindig megpróbálja a legegyszerűbb módon elmagyarázni a dolgokat, hogy megértsem őket termesztésen ukrán nyelven.
Remélem találkozunk egyszer személyesen is.
Найкраща вчителька у світі.
Я студент Ані за 8 місяців і за цей короткий час я можу чесно сказати, що вона найкраща вчителька. Я навчився багато від неї. Вона просто супер.
Я надіюсь, що ми можемо зустрітися. І я теж надіюсь, що я довго міг би бути її студент.
Attila Bruneker
I just want to thank
I just want to thank you for making this site.
At first, I had doubts about picking Ukrainian as a third language but you made it such an easy-going and friendly experience, just can't say no to learning more.
I definitely recommend www.ukrainianlessons.com and will do to anyone who wants to learn.
Gabriel Steinbach
From
Buenos Aires province, Argentina
Excellent Language Teacher!
I lived in Ukraine for 2 years as a Peace Corps Volunteer and learned Ukrainian. When I returned home, my language skills atrophied. I found Ukrainian Lessons Podcasts and Anna's private tutoring and am so happy I did. Anna is knowledgeable, encouraging and has the amazing skill of correcting your language without stopping the conversation/scaring you into silence.
Carey Homan
The best prepared teacher ever
On my own, I invested time in the Duolingo Ukrainian course and various Memrise vocabulary lists but I wasn't improving my language skills as quickly as I wanted, especially for speaking, which was the main point for me. I discovered Ukrainian Lessons podcast while looking for more resources and found the quality so good that I invested in the premium membership and private lessons with Anna.
She is the best language teacher I have ever had! Each lesson is always fun and incorporates a lot of conversation as well as structured lessons that are tailored to me and my ability level. Anna keeps notes in a doc while we meet so that it is easy to keep track of everything I learned in each lesson. I have taken 11 lessons so far and my language skills have improved from mostly just reading and saying "hello, good morning, etc" and simple phrases to being able to construct whole, unique sentences in present, past, and future tense. I feel much more confident in my ability to handle ambiguity and have (simple) conversations with native speakers.
The quality of the podcast notes, of the lesson notes, of the website, of the social media handles (Instagram and Facebook are the ones I follow) is so impressive and once you meet Anna, it makes sense. I would highly recommend Anna as a teacher!
Sara LaVigna
Extraordinary teacher!
Anna has been my teacher for almost 2 years. I live in the United States and she lives in Kyiv, but we have our lessons through Skype or FaceTime. We have also had some in-person lessons when I traveled to Ukraine a few times.
Anna is an extraordinary teacher in every way:
She is very intelligent and is an expert in her subject.
She is always well-prepared with lesson plans.
She presents things in an organized manner and makes things easy to understand.
She gives me just the right amount of challenges without overwhelming me.
She encourages me and offers support when things are difficult.
She praises when I succeed.
She is always enthusiastic about the subject being taught.
She exceeds my expectations. For example, when I was in Ukraine, she went with me to the Thaikovsky National Music Academy of Ukraine to help me communicate with the faculty and staff. She also assisted my communication during the lesson as I studied piano with one of the professors at the Academy.
She expects excellence in herself and her students.
She speaks, reads, and writes in English fluently.
I enjoy my lessons with her very much!
Scott Smith
From
Overland Park, KS, USA
https://music.ku.edu/
Leave your testimonial
If you want to say something about the Ukrainian Lessons Podcast, our web-site, social media pages, or if you have been Anna's student, leave your honest opinion below. Make sure to mention where you are from and attach a nice picture of you 🙂
You could also record a video testimonial and send it to contact.ukrainianlessons@gmail.com in any video format or as a Youtube link.
Write in a language or languages of your choice 😉
Дуже дякую!