Як іноземці козака рятували
Ця книга — для всіх, хто вивчає українську мову! Вона написана просто, містить вправи, словнички та аудіо. Книжка доступна в друкованій і електронній версії. Ви готові до пригоди?

This book is for everyone learning the Ukrainian language! It is an easy read with exercises, vocabulary lists and audio. The book is available as paperback or ebook. Are you ready for the adventure?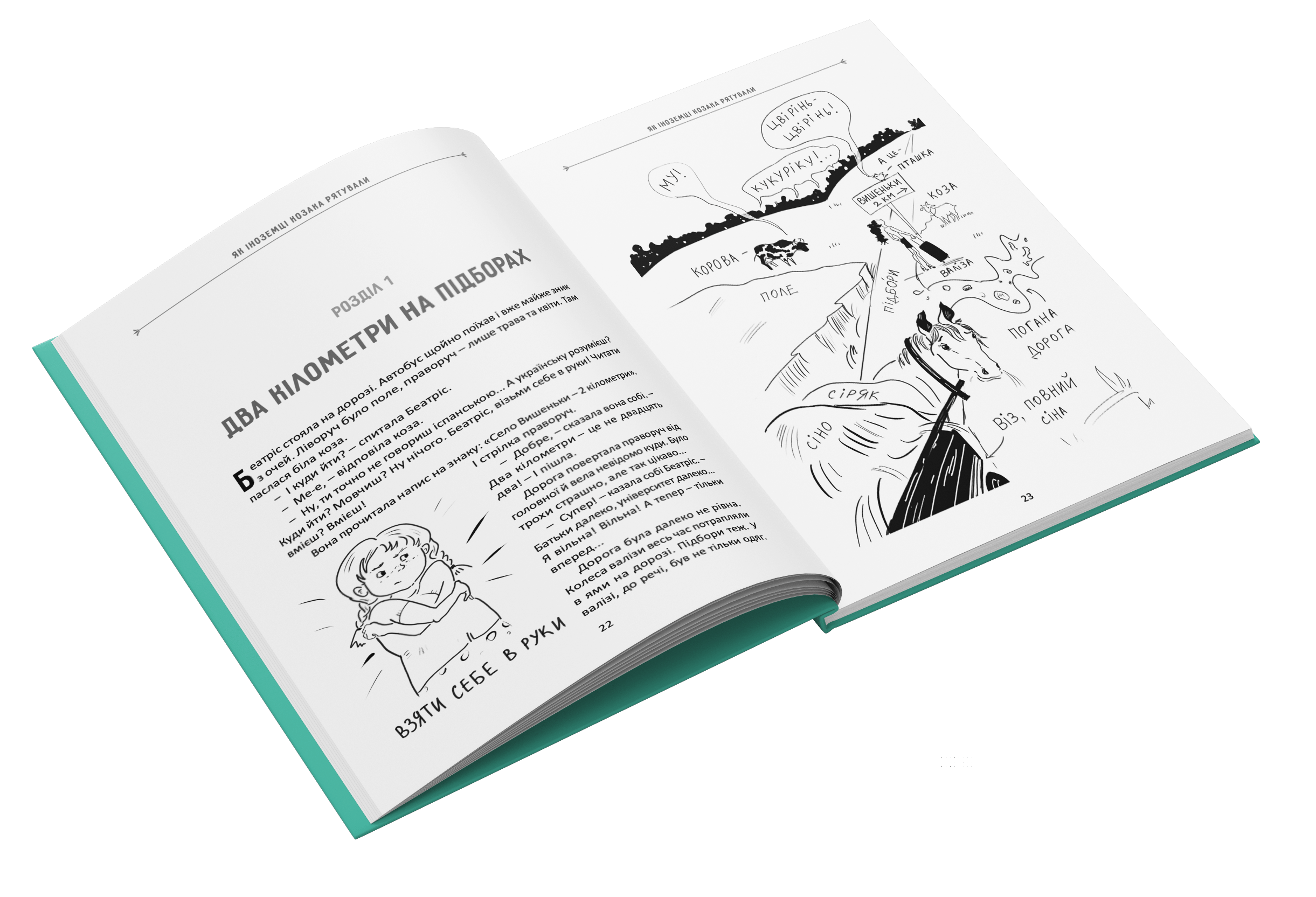 The Story
Іспанка Беатріс та американець Браян прибули в село Вишеньки, щоб досліджувати ґрунти. Попереду на них чекає незабутнє українське літо: трохи досліджень, ще більше пригод, щира дружба, минуле, що оживає, дрібка магії та кохання. А почалось усе з вивчення української мови…
Beatrice (from Spain) and Brian (from the USA) arrived in the village of Vyshenky to examine the soils. An unforgettable summer awaits them: some research, more adventures, sincere friendship, return of history, a pinch of magic and love. Everything began with learning Ukrainian…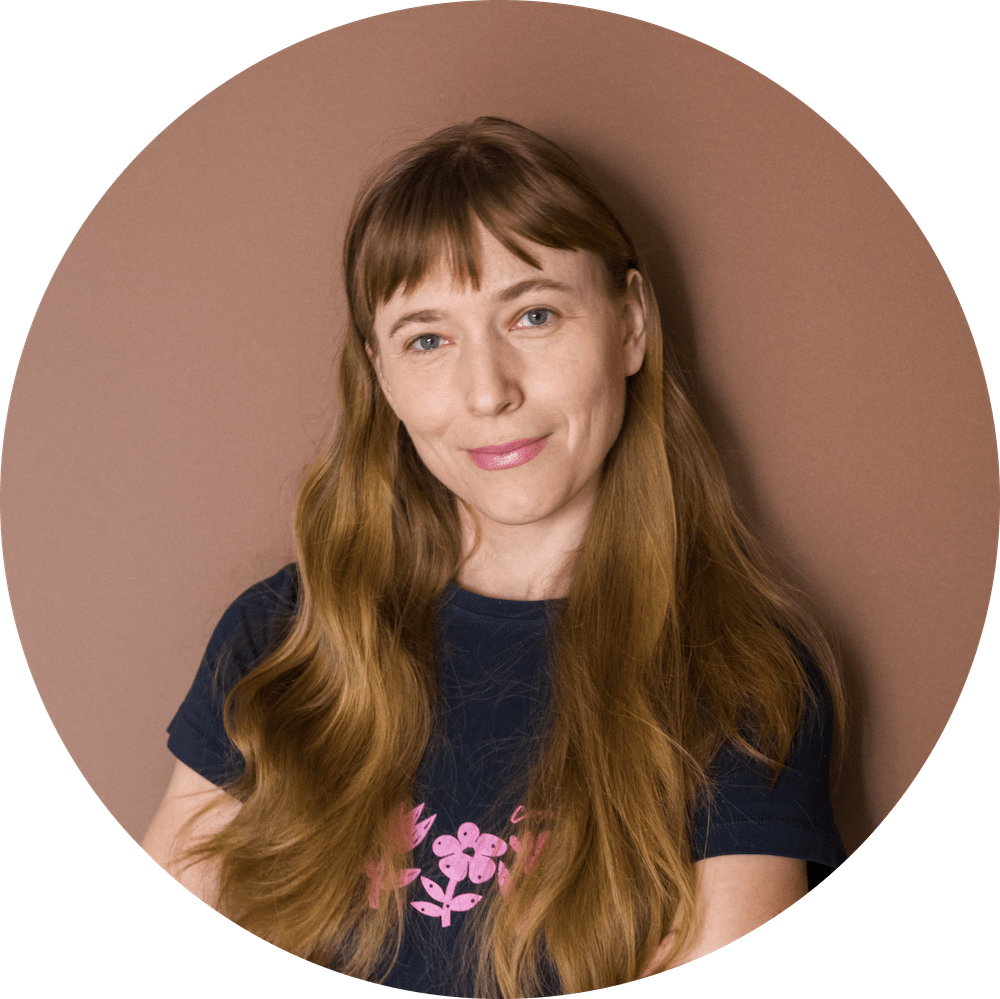 Наталія Пендюр народилася в Києві. Жила й у великому місті, і в селі – із роботою на городі й усіма сільськими пригодами, про які йдеться у книжці. Наталія навчалася в Інституті журналістики університету Тараса Шевченка, а пізніше вивчала славістику в Університеті імені Томаша Масарика в Чехії. Довго працювала на радіо. З 2016-го Наталія мешкає в Чехії, де вона викладає українську мову, перекладає та пише.
Natalia Pendiur was born in Kyiv. She lived not only in a big city, but also in a Ukrainian village ― with work in the garden and all those village adventures, as described in the book. Natalia studied at the Institute of Journalism at Taras Shevchenko University and Slavic Studies at the Masaryk University in Czechia. Then she worked at a radio station for quite a long time. Since 2016, Natalia lives in Czechia where she works as a Ukrainian teacher, translator and author.
Buy your Easy Ukrainian Book
(Prices in USD excl. VAT or delivery fees)
Paperback + Audio
Receive within a few weeks**
Beautifully designed black and white softcover book (312 pages)

Illustrated by the author

Exercises & answers at the end of the book

Vocabulary lists with English translation

Audio for all chapters in mp3 & m4b

*Shipping fee not included. It depends on your country and is calculated the checkout at Lulu store.
**The book is sold and printed on demand by Lulu bookstore. It is usually delivered within 2-4 weeks, depending on your country.
Ebook + Audio
Receive right away
Colorful and convenient to use PDF-file

Easy chapter navigation

Illustrated by the author

Exercises with convenient spaces to fill in the answers

Vocabulary lists with English translation

Audio for all chapters in mp3 & m4b