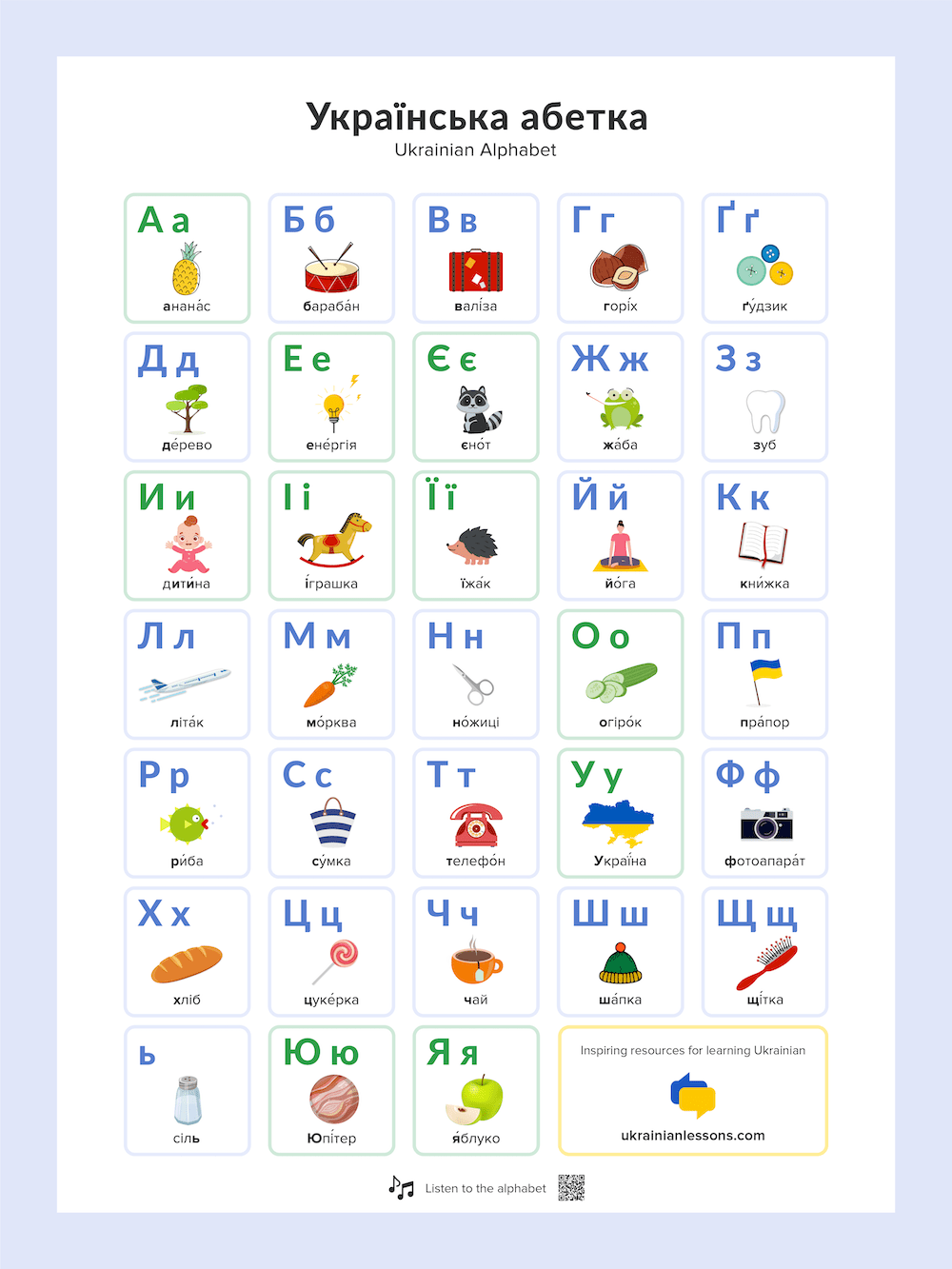 High-quality printed poster of the Ukrainian alphabet with pictures and words.
Created for your learning. Created for your delight.
This product is printed on demand. Some information about the poster quality:
Museum-quality poster made of thick and durable matte paper.
Each poster is giclée-printed on archival, acid-free paper that yields brilliant prints to brighten up any room.
Paper thickness: 0.26 mm (10.3 mil)
Paperweight: 189 g/m² (5.57 oz/yd²)
We offer worldwide shipping! Delivery fees depend on the country. You will see the final costs in the order checkout.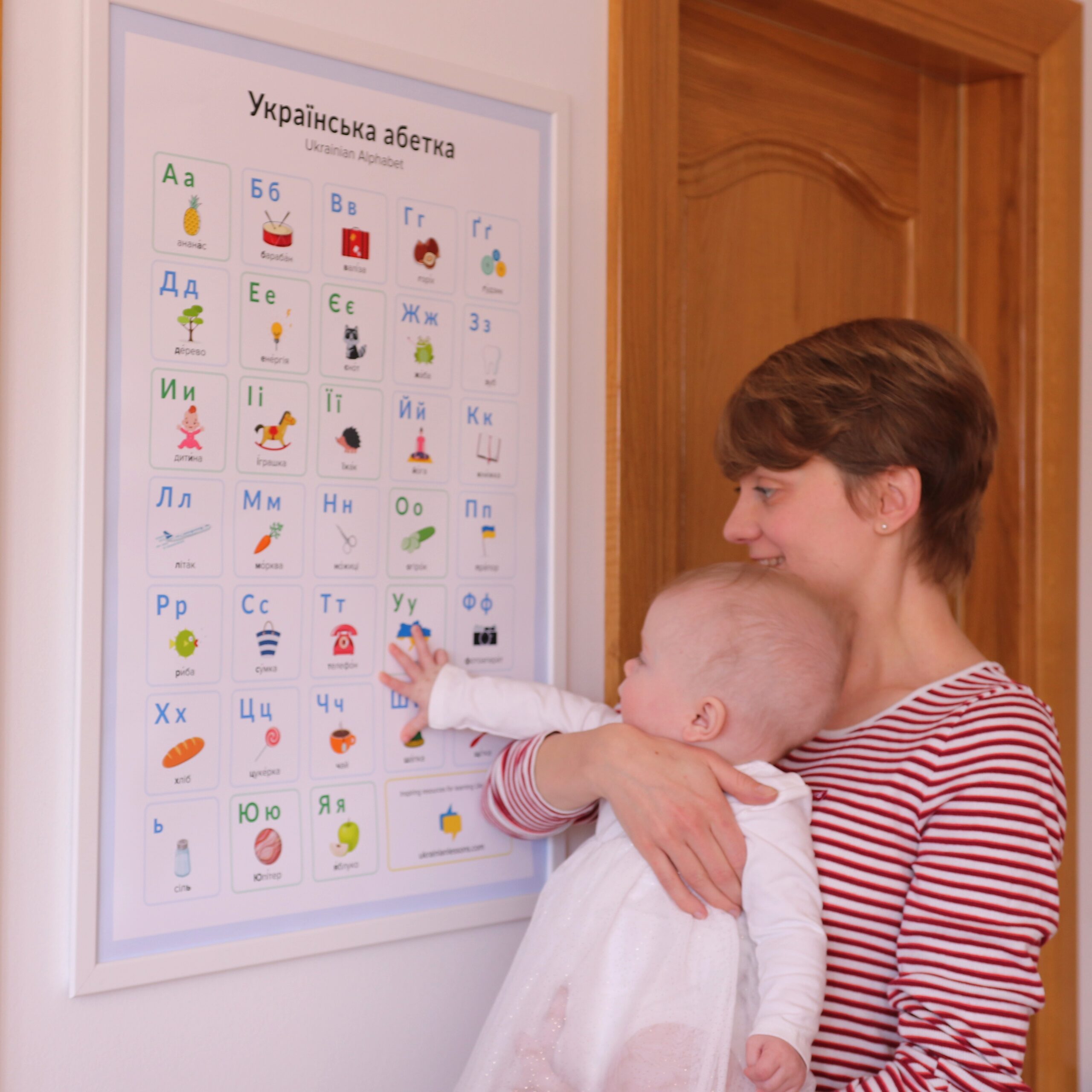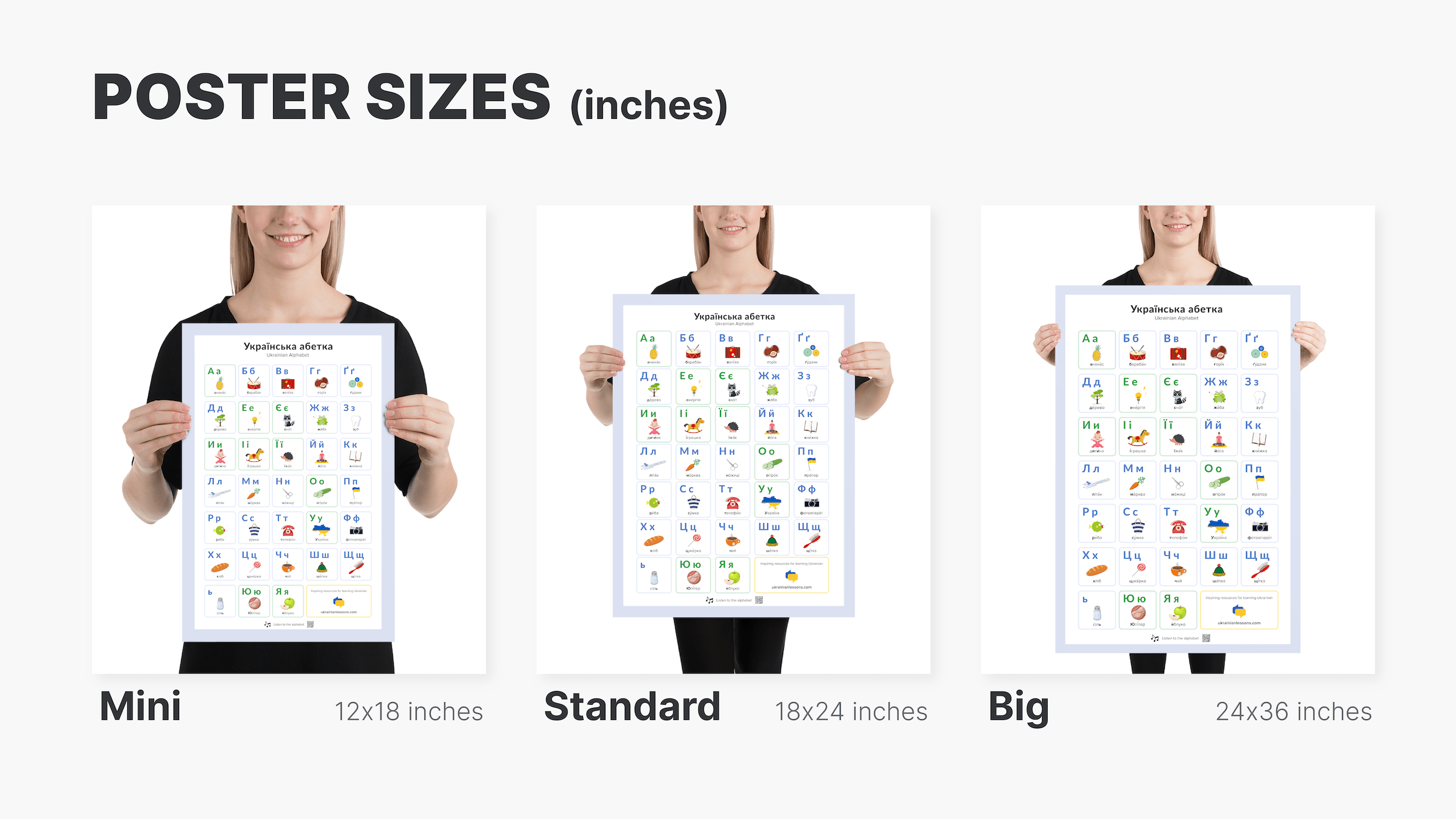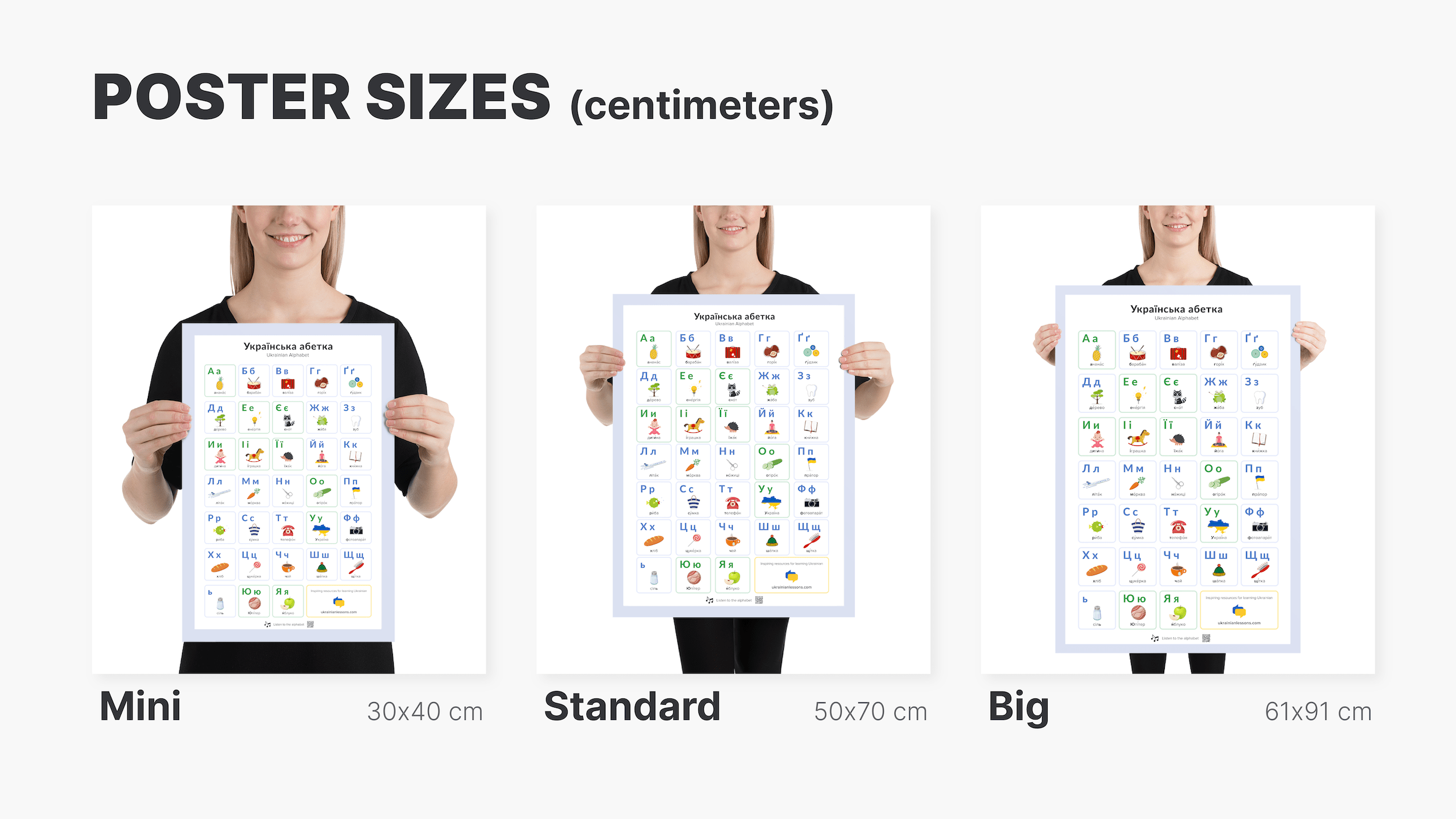 FREQUENTLY ASKED QUESTIONS
Is this a printed poster?
Yes, you will receive a high-quality printed poster delivered to your address.
Which size should I choose?
The poster is available in three sizes in inches and three sizes in centimeters.
If you would like to frame the poster, we recommend checking the size of the frame you have or you would like to buy.
Standard sizes will look nice and big in most of the residential rooms. Mini sizes are good if you don't have too much space on the wall. Big sizes are great for places like classrooms.
What is included in the price?
The price you see includes a single printed poster in the selected size.
The price does not include delivery fees or taxes if applicable to your country.
How much does the shipping cost?
The shipping cost depends on your country and is calculated at checkout (starting at $4.99 for one poster).
If you order several posters of the same size, it will only add $0.50 for the delivery of each additional poster.
When will I get my poster?
This product is made on demand by Printful. As soon as you pay, they will begin the process of printing and sending the poster for you. The delivery time depends on your country and is around 7-14 days.
Can I get a refund?
If there is a problem with your order or you would like to send it back, please contact Printful – the service fulfilling your order.
Can I download the digital version?