Ukrainian Handwriting Book
Whether you are just starting out to learn Ukrainian or want to finally learn how to write in cursive Cyrillic, this colorful workbook will be your guide.
It is designed specifically for Ukrainian language learners to learn how to write by hand in Ukrainian, develop a better understanding of texts written in Cyrillic, and improve reading and pronunciation skills.
While colorful illustrations and fun exercises will bring joy to your learning experience, the gradual thought-through approach (from the most common letters to more complicated and less common ones) will motivate you to keep going.
From a single letter to syllables, words, and short texts ― master your Cyrillic handwriting and enjoy learning Ukrainian with this delightful workbook!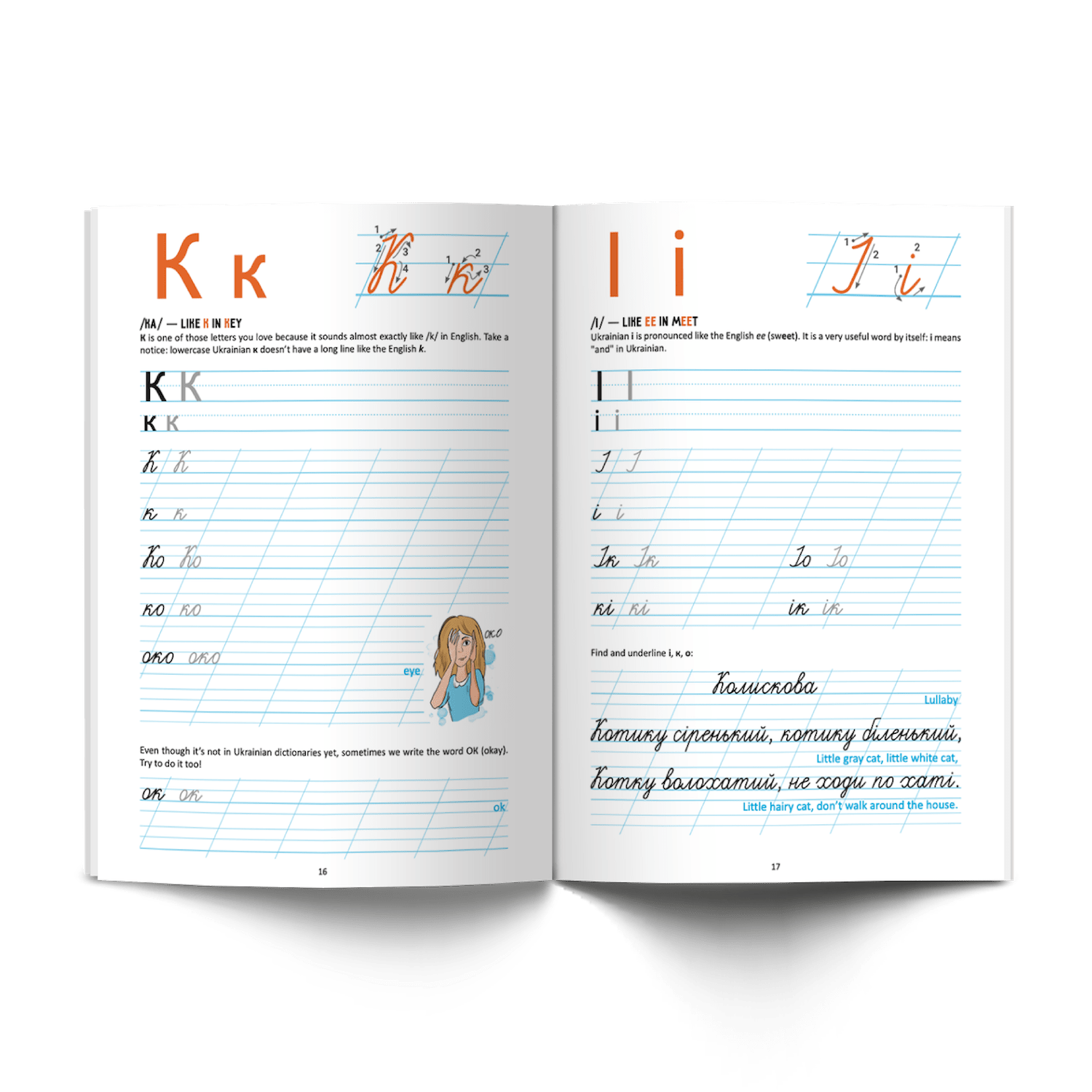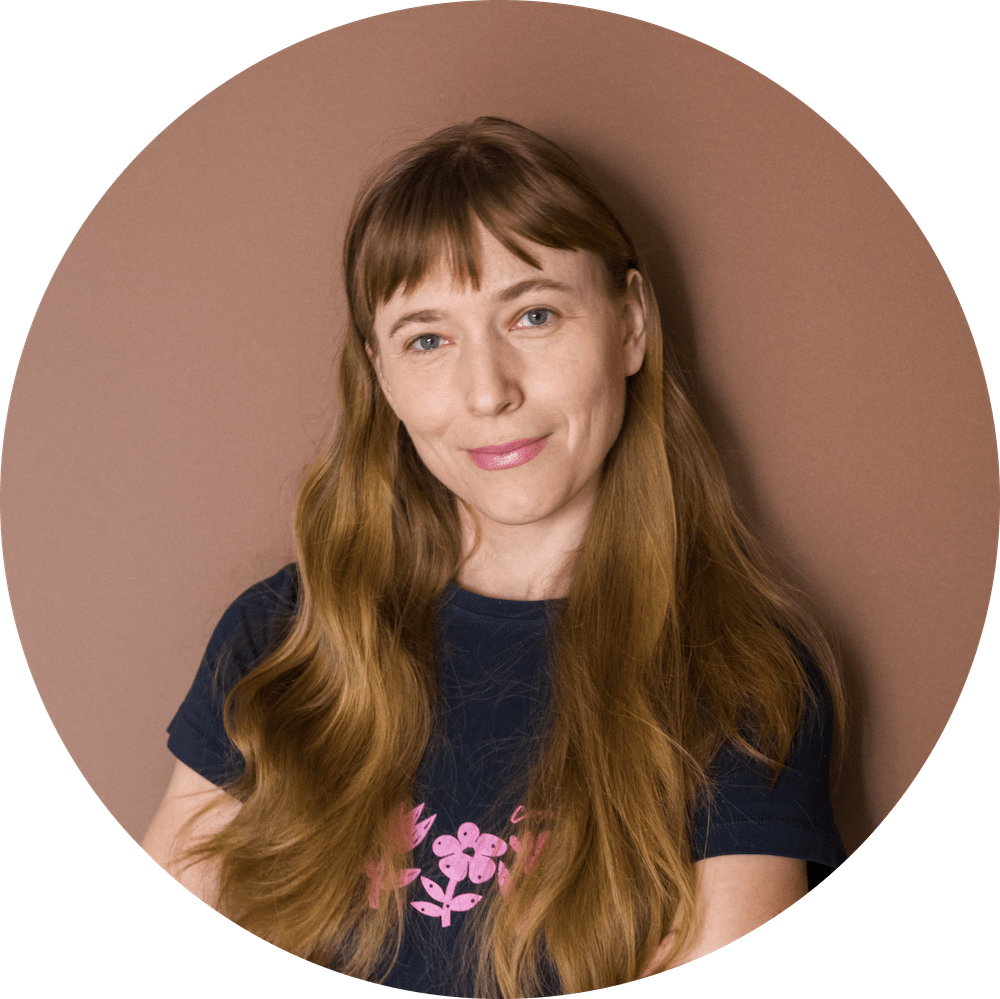 Natalia Pendiur is a Ukrainian teacher, writer, artist, and illustrator. She is the author of another book from Ukrainian Lessons – the Easy Ukrainian Book: Як іноземці козака рятували.
When her student in Czechia asked her to teach her Ukrainian handwriting, Natalia was puzzled at first. But giving it some thought, she developed a progressive system of teaching Cyrillic letters one by one ― by incorporating the letters learned into the examples for the next letter.
For your delight, Natalia created all the colorful illustrations for this workbook by herself.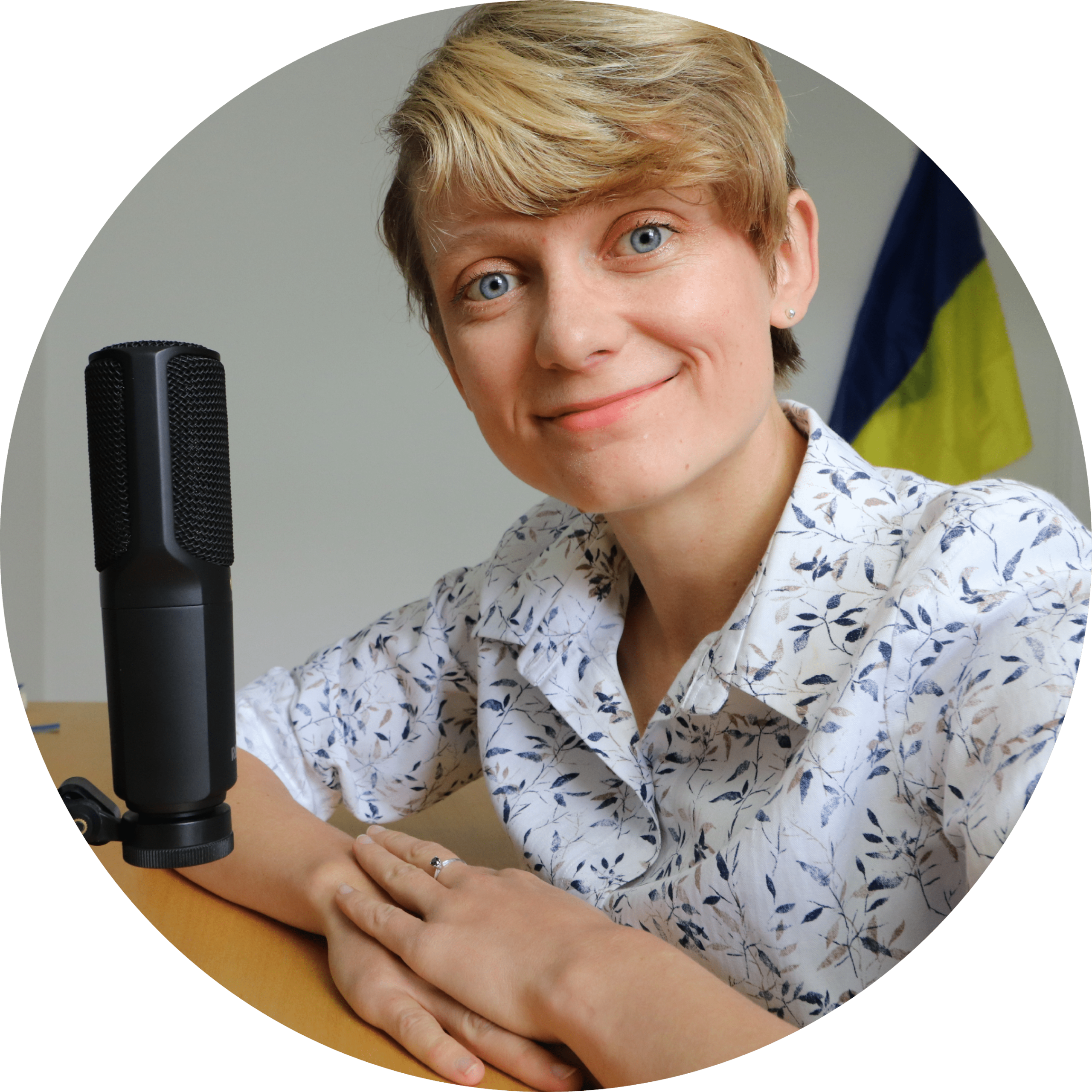 Anna Ohoiko is a Ukrainian language specialist, teacher, and founder of UkrainianLessons.com.
Anna led the production of this book, wrote pronunciation guidelines for each letter ( in English) and recorded the audio.
Buy your Handwriting Book
(Price in USD excl. taxes or delivery fees)
Paperback + Audio
Receive within a few weeks**
Beautifully designed colorful workbook (105 pages)

Good quality print and thick paper that is not see-through

Plenty of space to practice writing letters, syllables, words and sentences

Fun illustrations by Natalia Pendiur

Pronunciation guidelines in English

Audio for everything in the book

*Shipping fee not included. It depends on your country and is calculated the checkout at Lulu store.
**The book is sold and printed on demand by Lulu bookstore. It is usually delivered within 2-4 weeks, depending on your location.