Why are you learning Ukrainian? 🤔
If the answer is: to talk to Ukrainians, you are in the right place!
5 Minute Ukrainian is a new podcast from Ukrainian Lessons that is all about conversations.
What is in 5 Minute Ukrainian?
Each episode contains a short dialogue that you will listen to in natural and slow speed.
Then your host Anna will teach you some essential phrases for that particular situation.
At the very end, you will listen to the dialogue again.
And all that in only about п'ять хвилин – 5 minutes! 💫
Here are some situations we will cover:
talking to an Uber driver in Kyiv 🚕
opening a bank account in Ukraine 🏦
picking up a parcel at Nova Poshta 📦
How to start listening? 🤩
Subscribe in your favorite podcast app or listen on the website below.
Останній епізод — the last episode… You teacher Anna прощається and teaches you 10 great ways to say goodbye in Ukrainian. Last conversation of Andriy and Natalka included!
Let's talk about weekend plans in Ukrainian! Listen to the informal conversation between two friends and practice talking about your plans in Ukrainian using the future tense.
In this episode, Andriy will describe his typical day and daily routine in Ukrainian. Listen to the conversation and your teacher Anna's explanations about words and verb conjugations in present.
Subscribe for Premium Membership
(Prices in USD excl. VAT)
5 Minute Ukrainian - Episodes 01-30
First half of the course
30 lesson notes (Episodes 1-30)
3 decks of Anki flashcards (with about 100 phrases each)
30 mp3 files (dialogues only)
30 mp3 files (full episodes)

Private Facebook group for support

Only $1.23 per lesson
5 Minute Ukrainian - Episodes 1-60
Full course of 60 lessons
60 lesson notes (Episodes 1-60)
6 decks of Anki flashcards (with about 100 phrases each)
60 mp3 files (dialogues only)
60 mp3 files (full episodes)

Private Facebook group for support

Only $0.98 per lesson
5 Minute Ukrainian - Episodes 31-60
Second half of the course
30 lesson notes (Episodes 31-60)
3 decks of Anki flashcards (with about 100 phrases each)
30 mp3 files (dialogues only)
30 mp3 files (full episodes)

Private Facebook group for support

Only $1.23 per lesson
Some testimonials
Beautiful Country. Beautiful Language.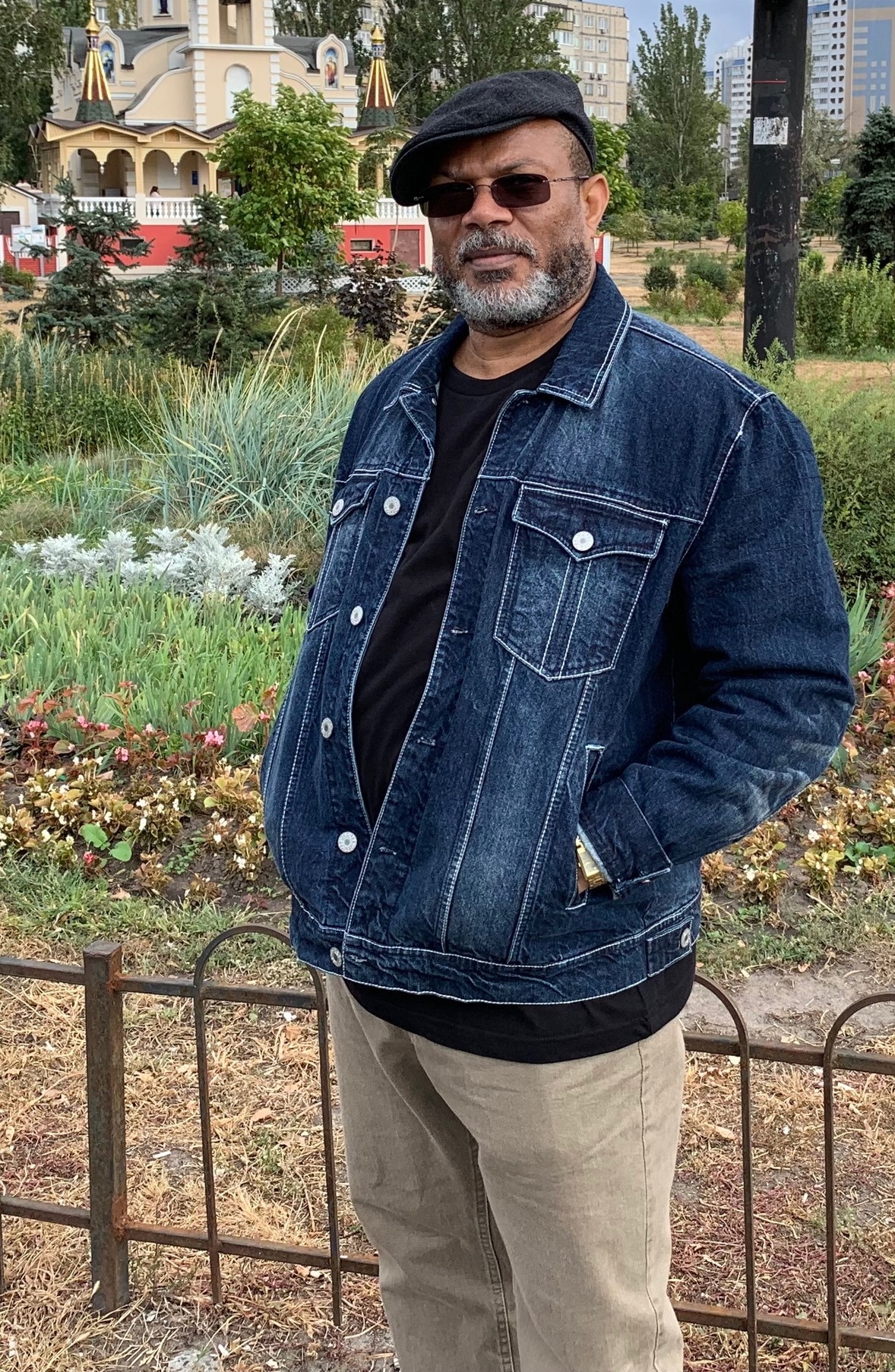 Hello Anna! I am a Jamaican currently living in Florida, USA, and I met my wife, who is from Rivne.
The main reason I subscribe to your Premium membership is to receive the lesson notes with the full translation into English of the dialogs and texts. This is absolutely essential for me to be able to learn the language properly. When I listen to the dialogs and narrations, I read along with the English translation. I listen again, reading along in Ukrainian, then listen without reading to see how much I understand. I do this even before I get into your explanations in the lessons. Now that I am a few lessons into season three, I try to read the Ukrainian texts before I listen to the episode.
The main things I like about the podcast are the dialogues. I get to learn the language in context, rather than just learning words and phrases, as other language resources tend to do. I also love the fact that you use multiple persons throughout your lessons. Hearing different native speakers makes the lessons that much more interesting and helps to train my ears to become accustomed to the language. I cannot begin to tell you just how beneficial this has been to me when I interact with people here in the cafes, marketplaces, shops, and stores. Ooh, the smiles I get when I say a few words or phrases in your native language. People are just so pleasantly surprised.
Thank you so very much for all the work you and your team have done in creating and making these lessons available. Your podcast is by far the best resource I have found for learning Ukrainian. The Premium membership is indeed a worthwhile investment.
Colin Rose
I am really enjoying the premium membership
I am really enjoying the premium membership. I just started learning Ukrainian in December 2020 as I have a family heritage. I started using Duolingo and then progressed to listening to the Ukrainian Lessons podcasts. And I started to print out and review the lesson notes. I found these sessions to be so helpful and very practical – the way people actually speak to each other. I decided to invest in the premium membership. I did have some challenges with installing the Anki app at first, but once this was sorted out, I've found the flashcards to be very helpful as are the lesson notes. I also take weekly lessons on iTalki and so I'm using 3 different methods of learning – Premium membership in Ukrainian Lessons, Duolingo and iTalki lessons. Each is really good in different ways and they all compliment each other. I find the Ukrainian Lessons premium membership to be worth the investment and not overly pricey. I like the fact that I can purchase a specific number of lessons at a time and I don't have to commit to ongoing payments if I don't choose. Although I am quite certain I will continue to use this excellent service!
Carolyn Pitchot
Toronto, Canada
Worth every penny
Anna is an amazing teacher and I'm growing by leaps and bounds in my understanding and ability to speak. The lessons are so well done. It's so obvious that she is indeed a trained teacher who knows how to convey information so that it is retained well. I 100% recommend this course to anyone who wants to become proficient in Ukrainian. It's the best program out there!
Amy McCoy
North Carolina
Great way to learn Ukrainian
I want to learn Ukrainian because my father's parents came to Canada from Ukraine in the early 1900s. I've always loved my Ukrainian family and culture. Unfortunately, after my grandparents died, my father and his siblings stopped speaking their language. Over the years I've tried to learn Ukrainian online and in local classes, but have never achieved more than just a few words.
This year I decided to try learning Ukrainian again. I started listening to the 5 Minute Podcast and printed the PDF lesson notes. After the first three lessons, I was so pleased with my progress that I decided to subscribe to the premium membership.
The lessons are well organized, easy to understand, and easy to fit into my schedule. At the beginner level, I'm steadily learning new vocabulary, and am understanding more and more of the Ukrainian movies and TV shows I watch online. The Ukrainian Lessons blog also offers interesting posts on a wide variety of subjects. Thank you Anna for a great learning experience.
I highly recommend the podcast, the website, and the premium membership.
Joanne Deriw
Ottawa, Canada