What is more important for learning a language: grammar or vocabulary?
I am 100% confident about my answer. Imagine you have a fire in your hotel room in Ukraine…
What would you cry out in Ukrainian to get people's attention? Maybe:
Допоможіть! – Help! (formal or plural)
Допоможи! – Help! (informal)
Допомогти! – To help!
Допомо-о-о-ога! – Heeeeelp! (noun)
Or maybe you know this one:
Вогонь! – Fire!
Every one of those will work. Even though, one all of the mentioned forms is not natural (Допомогти).
No one would care about the correct imperative form, the tense, the case, or the gender.
Because we pass the message by vocabulary, and grammar just helps to make the sequence of words sound nice like natives would say.
So, in language learning, you always start with words, and everything else follows.
***
How many words do I need to start speaking Ukrainian?
In Ukrainian, there are 256,000 words!
Stop. Do not get discouraged.
Language teachers estimate that with around 1,000 words you will have enough to ask people simple questions and talk about the everyday life situations like shopping and transportation.
Then, of course, you will learn more words and understand the grammar as you practice the language, but you need to start with that thousand!
So, how do I know which words to learn first?
Some good textbooks or dictionaries could tell you that.
Also, I have created a resource that focuses only on those most useful Ukrainian words and their usage. It is an ebook and a set of flashcards.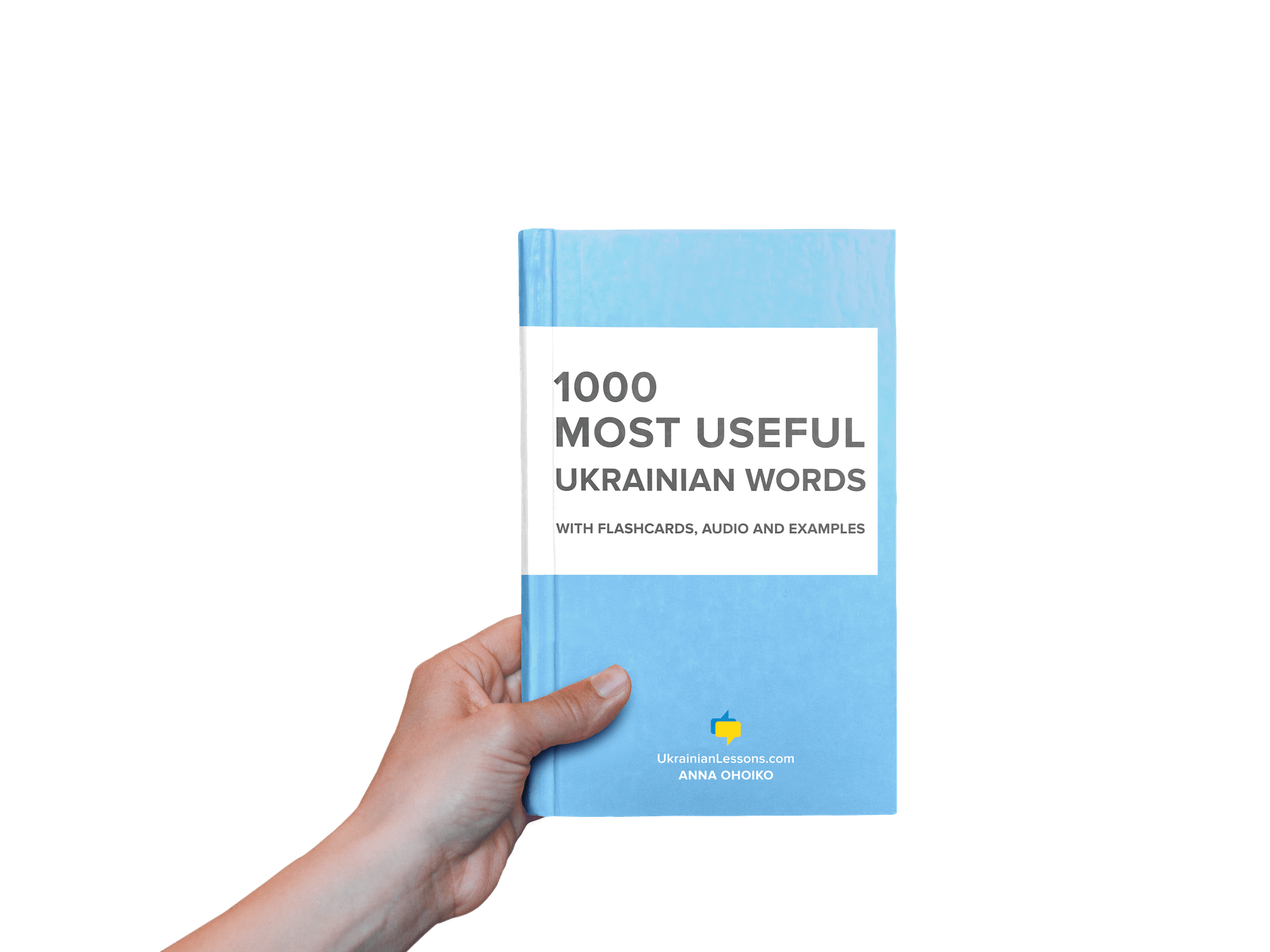 Ebook
1000 Ukrainian words with the English translation;
Examples of using them in simple sentences with English translation;
Each word has a stress mark;
Masculine – Feminine pairs (актор – акторка);
Irregular plural forms (хлопець – хлопці);
All the verbs in two forms – imperfective and perfective aspects (допомагати – допомогти). Two example sentences to see the difference of aspects;
PDF format that can be used on any device or printed out.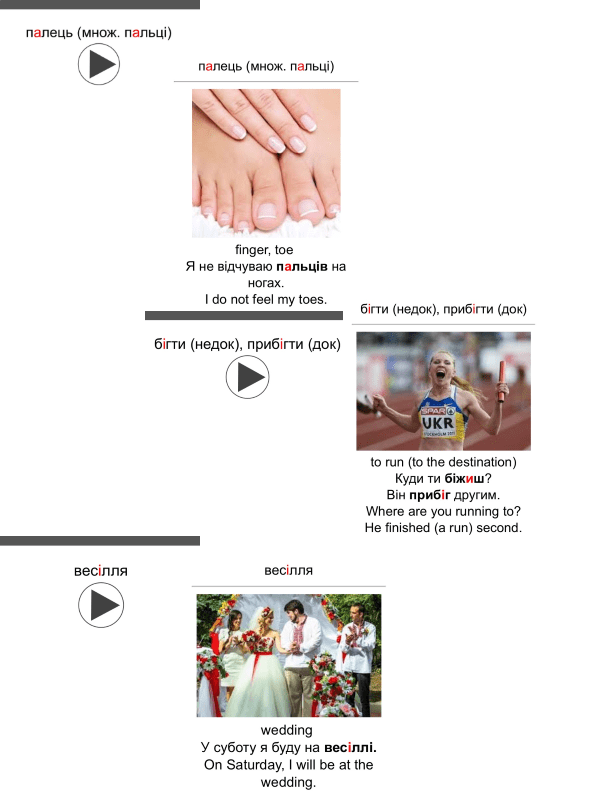 Flashcards
Made to be utilized in the Anki app, this application is free for Windows, Android, Mac, and online use. It is for sale for the iOS devices.
Based on the Spaced repetition method of learning words;
Great way to memorize, review, and practice pronouncing 1000 Ukrainian words from the ebook;
Pictures to remember the word visually;
Voice recording for each word;
The examples from the book;
The full instructional video of how to use the Anki flashcards is available here: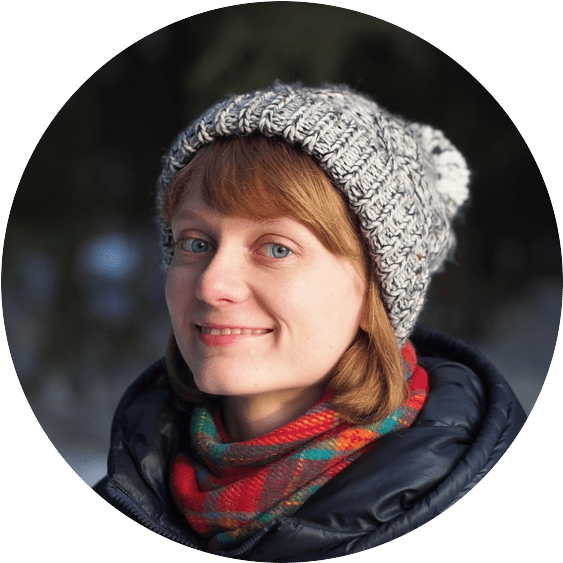 The Author
Привіт! Мене звати Анна Огойко 🙂
My name is Anna Ohoiko, I am the creator of 1000 Most Useful Ukrainian words and the founder of Ukrainian Lessons.
I am passionate about learning and teaching languages. On my path to learning English, Polish, French, and Spanish I have discovered different language learning tricks and techniques to start speaking and understanding a foreign language faster, in the most efficient way.
Also, teaching Ukrainian one-to-one and at the University of Pennsylvania has been a genuine experience for me to realize what works the best in language learning, especially for Ukrainian learners.
That is why I have created this website, the Ukrainian Lessons Podcast, and the 1000 Most Useful Ukrainian words – to help you learn Ukrainian using the methods that have proven to be effective for me and my students.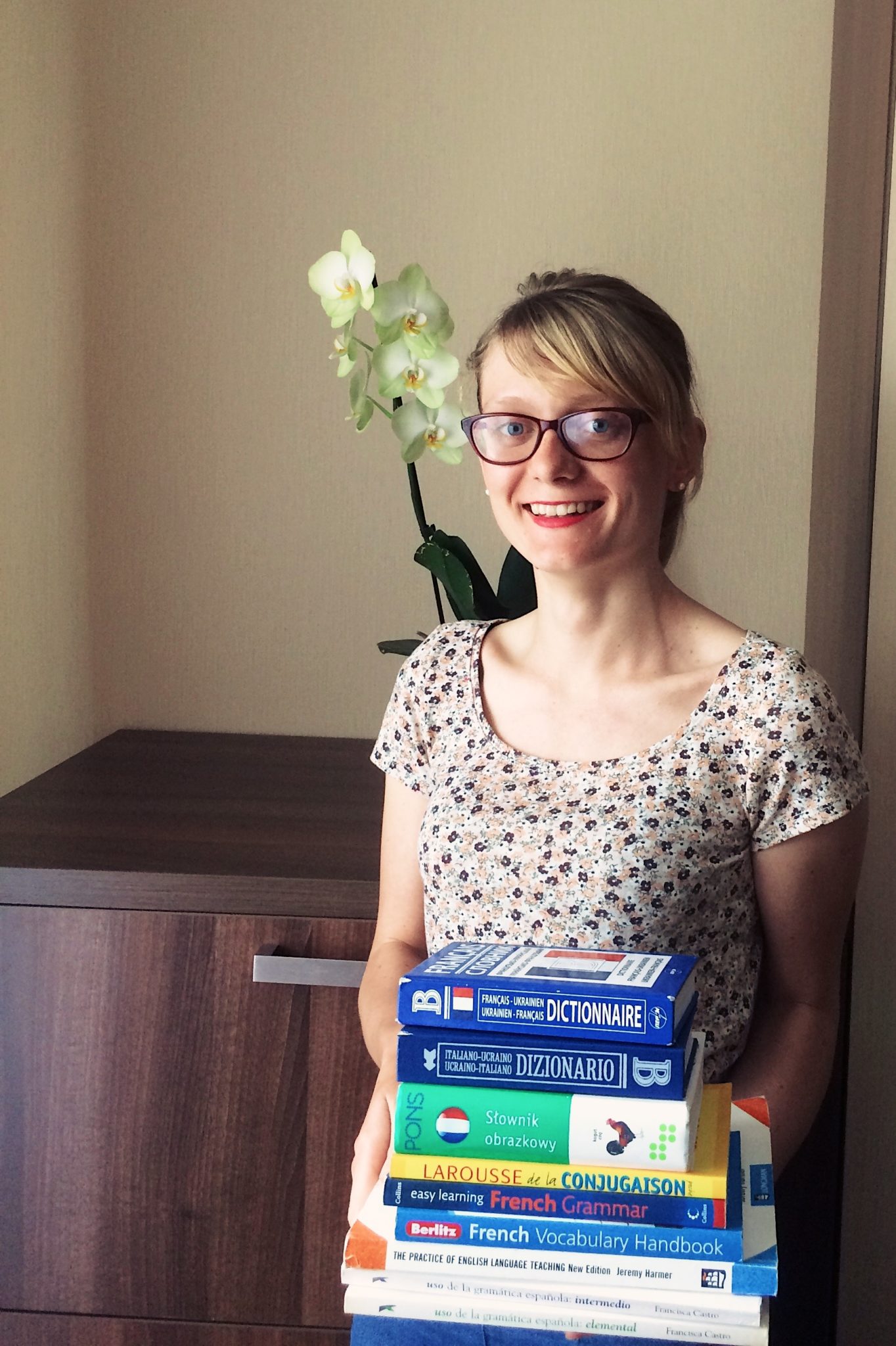 Will the 1000 Words resource be effective for you? Let's see…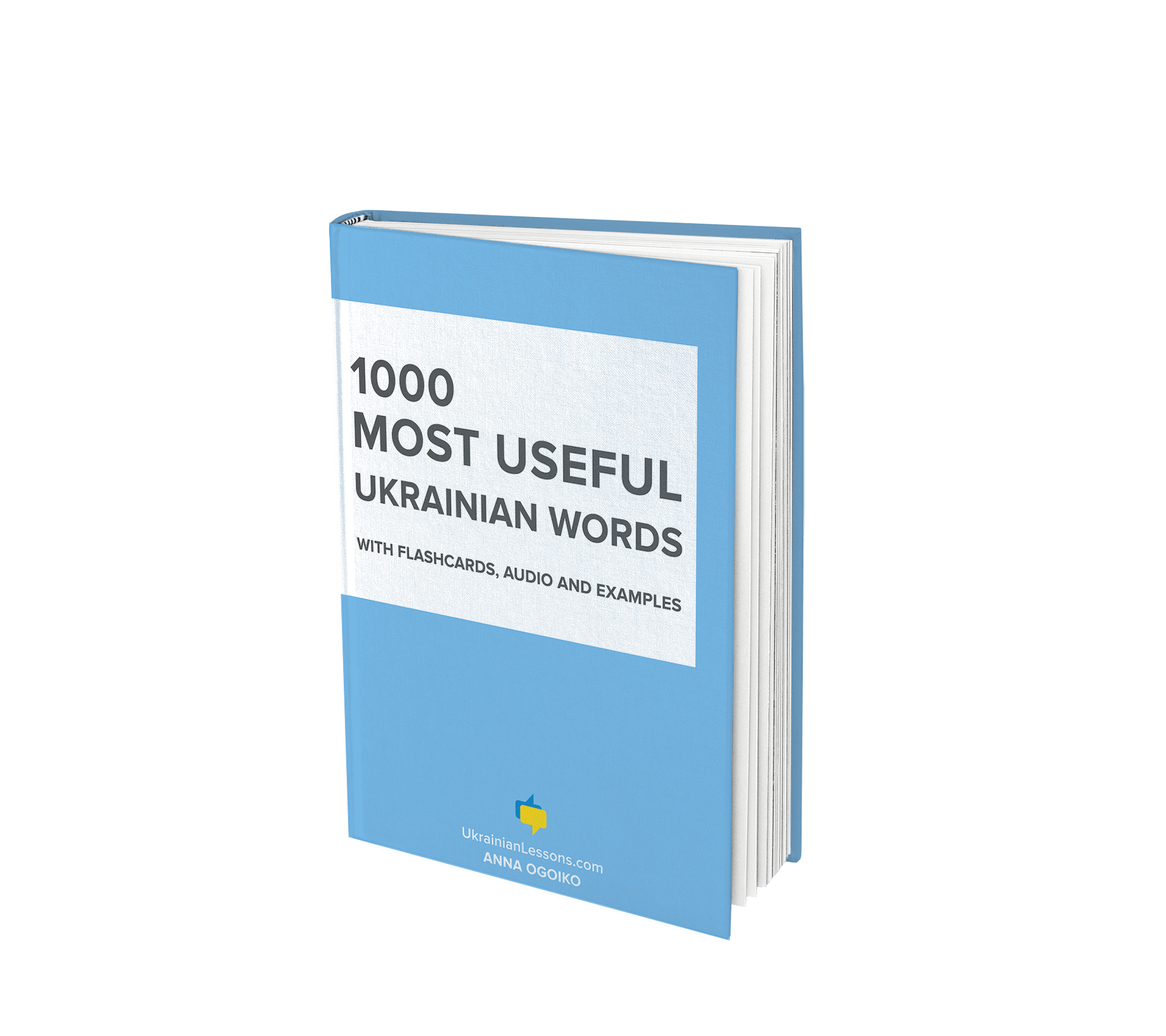 1000 words resource is for you if you want to:
get the active knowledge of more than 1000 common words in Ukrainian (plus some synonyms, verb forms, and new words from the examples);
build the essential vocabulary to go beyond greetings and with practice be able to have an actual basic conversation with Ukrainians;
check your understanding of each of the 1000 common words in the context of simple everyday sentences;
learn the imperfective/perfective forms of the most useful Ukrainian verbs and to see the difference of using them in sentences;
drill the basic Ukrainian vocabulary with the interactive Anki flashcards;
learn the stresses and master your pronunciation of the 1000 words by actually listening to the author saying them in flashcards as much as you need;
have a good foundation and feel more comfortable in speaking, writing, reading, and understanding Ukrainian.
What people are saying about the book & flashcards
Efficient & fun Anki flashcards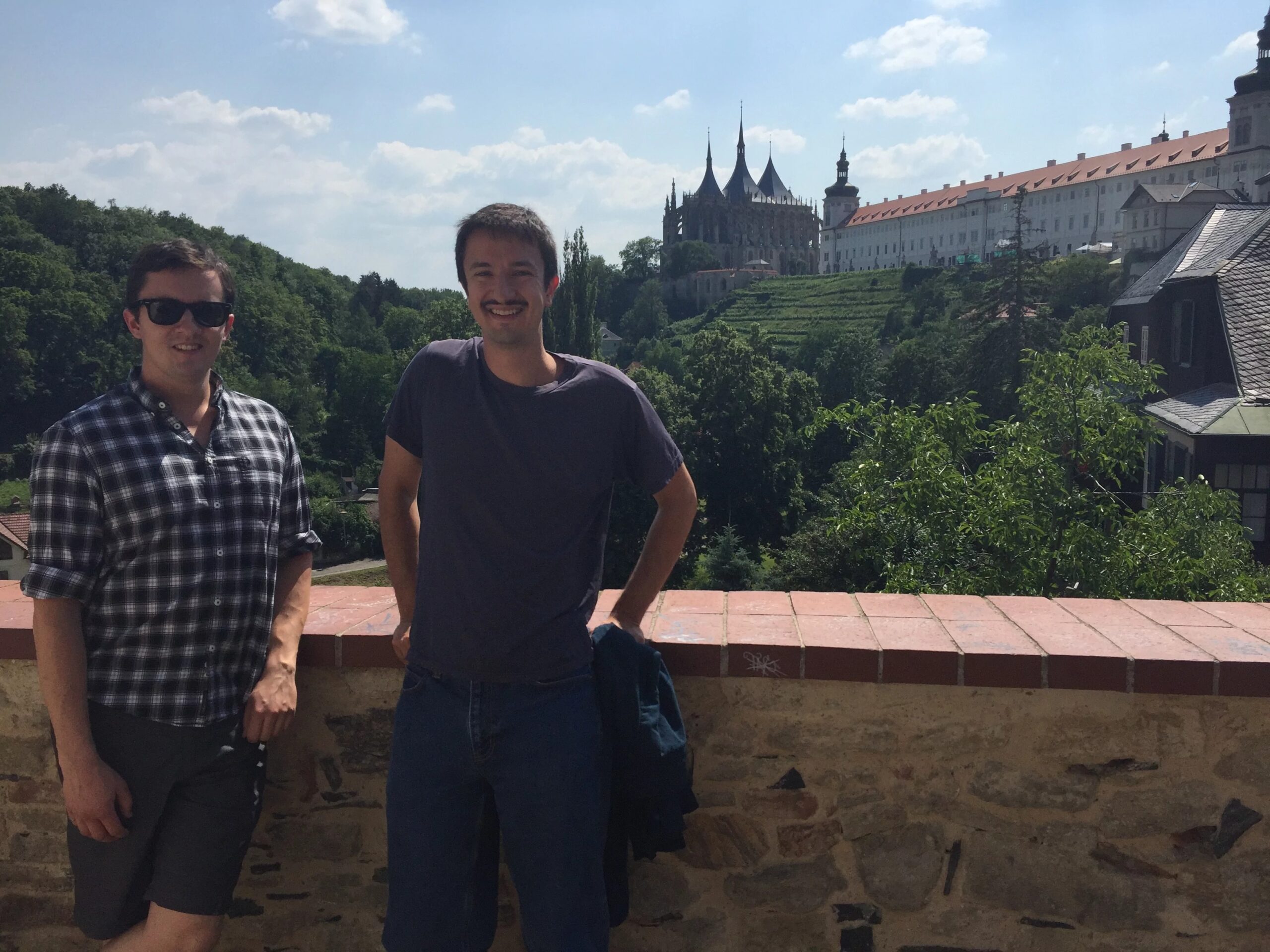 I didn't use the book, just the flashcards. The flashcards are very useful, partially because Anki is much more efficient and fun for memorizing than the other apps I used. Also, the flashcards have more useful vocabulary on them than in the other apps I used, which tended to focus mainly on nouns and specific niches, like travel. Thirdly, I like that the flashcards gave some explanation when needed, like why is a шапка different than капелюх.
Anki prioritized words for review well and the flashcards feel like they have a well chosen selection of words.
James Pawliuk
Vancouver, Canada
I really appreciate the work put into it!
I bought "1000 Ukrainian words" as one of my primary resources at the very beginning of learning Ukrainian. The part I really wanted were Anki flashcards. I love the overall quality of the deck and the selection of vocabulary. It surprised me how learning even a small subset of well-selected words allows constructing useful sentences and start communicating. I really appreciate the work put into it!
Definite wins:
+ great audio recordings
+ highlighting accent with a color (rather than with an accent character)
+ I love the pictures. Особливо: a wealth of cute animals and other positive images 🙂
+ sentences showing usage example are short & easy to understand
+ testing in both directions (Ukrainian to English and English to Ukrainian) definitely has value for me
+ I think it works well to have доконаний вид & недоконаний від on the same card
Paweł Bulwan
Poland
This product is fantastic!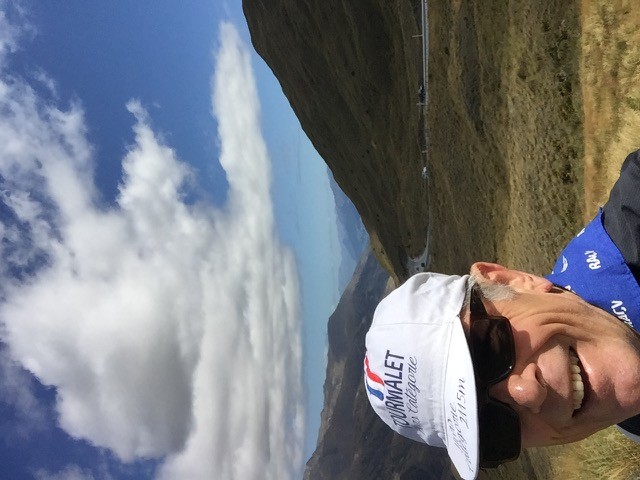 This product is fantastic. I have looked at others in the market and even I can tell that there are errors, mixture of russian and Ukrainian, etc.
So chydovo!
Roman Ciurpita
Sydney, Australia
Flashcards are a great tool for learning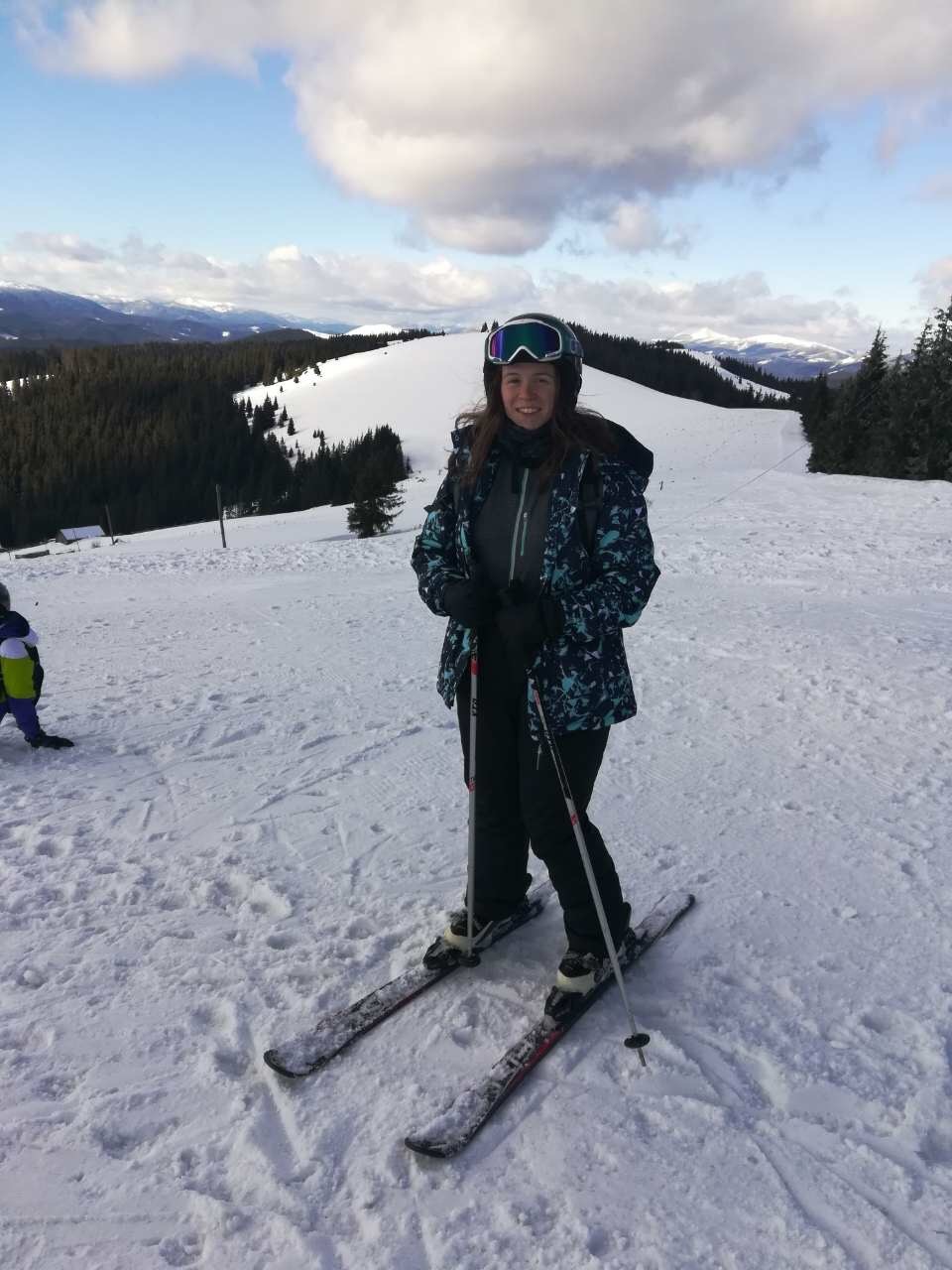 I am learning Ukrainian as a beginner and I bought the book mostly for the flash cards. I have found the flash cards to be a great tool for learning. They are especially good as they have sound and the example sentences.
I would absolutely recommend it to others as I have found it so helpful. It is clear that a lot of effort has been put in to making it.
Дякую!
Erin O'Connor
Glasgow
Speak Ukranian! why not.
My level is beginner.
The flashcards are very helpful and enjoyable for the beginner or advance students,
and you need to use it continuously without a break. If you give it a break, then you need to restart again 🙂
what can I say ..if you want to visit Ukraine some day in the future,
you can already start to learn this charming language,
дякую Анна
Kerim
Turkey
Flashcards helped me learn vocabulary better than any other source
I was and am a complete beginner. I use the AnkiDroid flashcards every day, going very slowly. They've helped me learn vocabulary better than any other source. Hearing the words read in your voice (over and over and over) has really helped with memorization in a way that just reading or hearing a computer-generated voice read them has not. I'd recommend it for that reason. I also like that you did not include transliteration on the flashcards. I find this distracting and it hinders my learning, and it can be challenging to find beginner/vocab sources that don't have the words in Latin letters right next to the Cyrillic.
Kimber Walden
I definitely recommend this book to others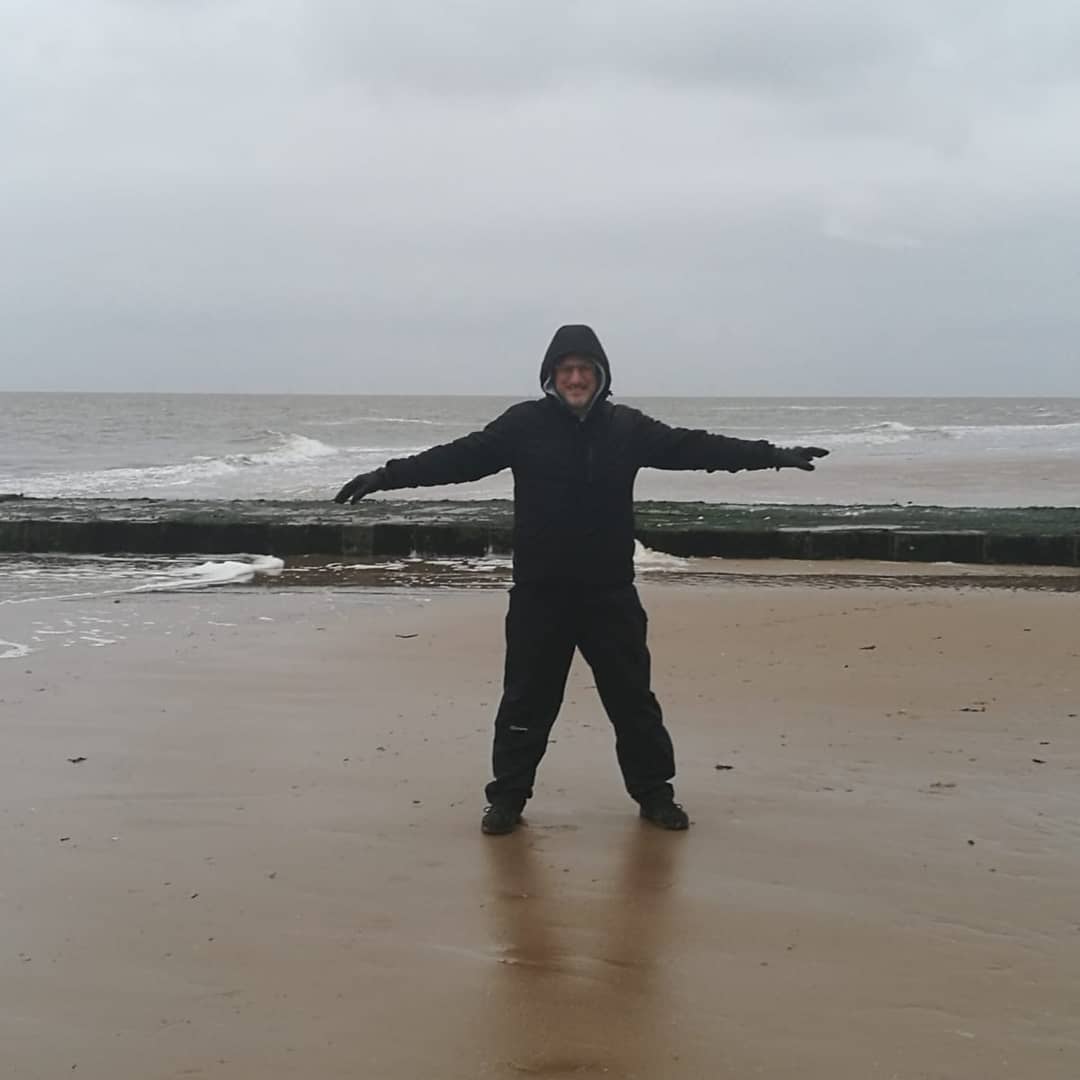 I use the book to simply practice and improve my memory of Cyrillic and key words. I really like flashcards, they are helpful and a good visual memory aid.
I definitely recommend this book to others. It is easy to follow, as long as you understand the Cyrillic alphabet.
David Harasymczyk
United Kingdom
I use the flash cards and find they are very helpful
I only knew a few Ukrainian words when I started out. Before purchasing your 1000 Most useful Ukrainian words book, I had completed the Ukrainian language course on Duolingo. I bought your book to supplement the course. I use the flash cards and find they are very helpful. Having a picture along with the words is a good memory aid. I haven't gone through all of the flash cards yet but I will continue working at it. I would definitely recommend your book to others. It has helped to improve my Ukrainian. I also listen to your podcasts which is another helpful resource.
Lydia Woronchak
La Prairie, QC, Canada
The book is perfect for independent studying, money well spent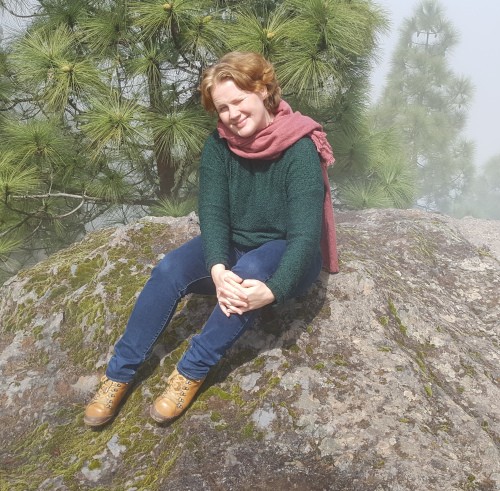 I am a beginner in Ukrainian and bought the book "1000 Ukrainian words" after a couple of weeks of studying Ukrainian by myself (I know some russian so it helps learning).
I printed the book and just read it, many times, and I still continue reading it. It has been very useful to learn words in a context: in phrases, with cases, with stresses marked and verbs conjugated. The format is very clear and easy to use and this way of learning suits me. I'd be happy to buy the next 2000 words!
The book is perfect for independent studying, money well spent. And Ukrainian is a language of the future, there will be so much collaboration with Ukraine that this is the language to study now
Katja Pulkkinen
Helskinki, Finland
With the flashcards, I repeat words constantly and that keeps them in my mind.
Привіт!
My language level is beginner-intermediate but after i purchased "1000 Ukrainian words" i started to understand Ukrainian better.
You suggested flashcards on your video, then i started to use Anki майже (almost) everyday."I just learned that word today:)" To use flashcards is more useful because in general. I forget words, but in this programme i repeat constantly and that keeps them in my mind.
I would like to recommend this book to my friends who want to learn Ukrainian. You had written the most used words in this book and it's quite enough to communicate with people in Ukraine.
Гарного дня!
Alper Engin
Turkey
Love the flashcards!
I love the flash cards! I highly recommend them. The pictures that accompany the new vocabulary are also charming and funny.
Brian Kowalchuk
Winnipeg, Canada
Well organized, lots of good examples!
Well organized, lots of good examples! Lots of examples are a must for anybody learning anything. So, yes very helpful for me!
Flashcards are tremendous. Audio pronunciation is a must.
I recommend using book and Flashcards, you can't get too much of a good thing!
Ron Wight
United Kingdom
Дякую за вашу роботу! Дуже чудові флеш-карти…
Я дуже люблю флеш-карти. Я їх вивчаю щодня. Вони дуже корисні.
I was a beginner-level learner. Finding materials in Ukrainian was difficult so I found your podcasts very helpful. I started taking Ukrainian courses and used your flash cards to help build my vocabulary. I've learned so much using them and am now at an intermediate level. I speak regularly with my friend in Ukraine and he comments on the difference
I actually have recommended 1000 Most useful Ukrainian words to others and will continue to! Making your own flash cards for Anki takes a lot of time. You've done a really good job picking frequently used words which also makes it easier. I can tell you put a lot of effort into making these – having sentences, images, sound recordings, as well as док/недок.
Stephanie Dvareckas
I would recommend this book to others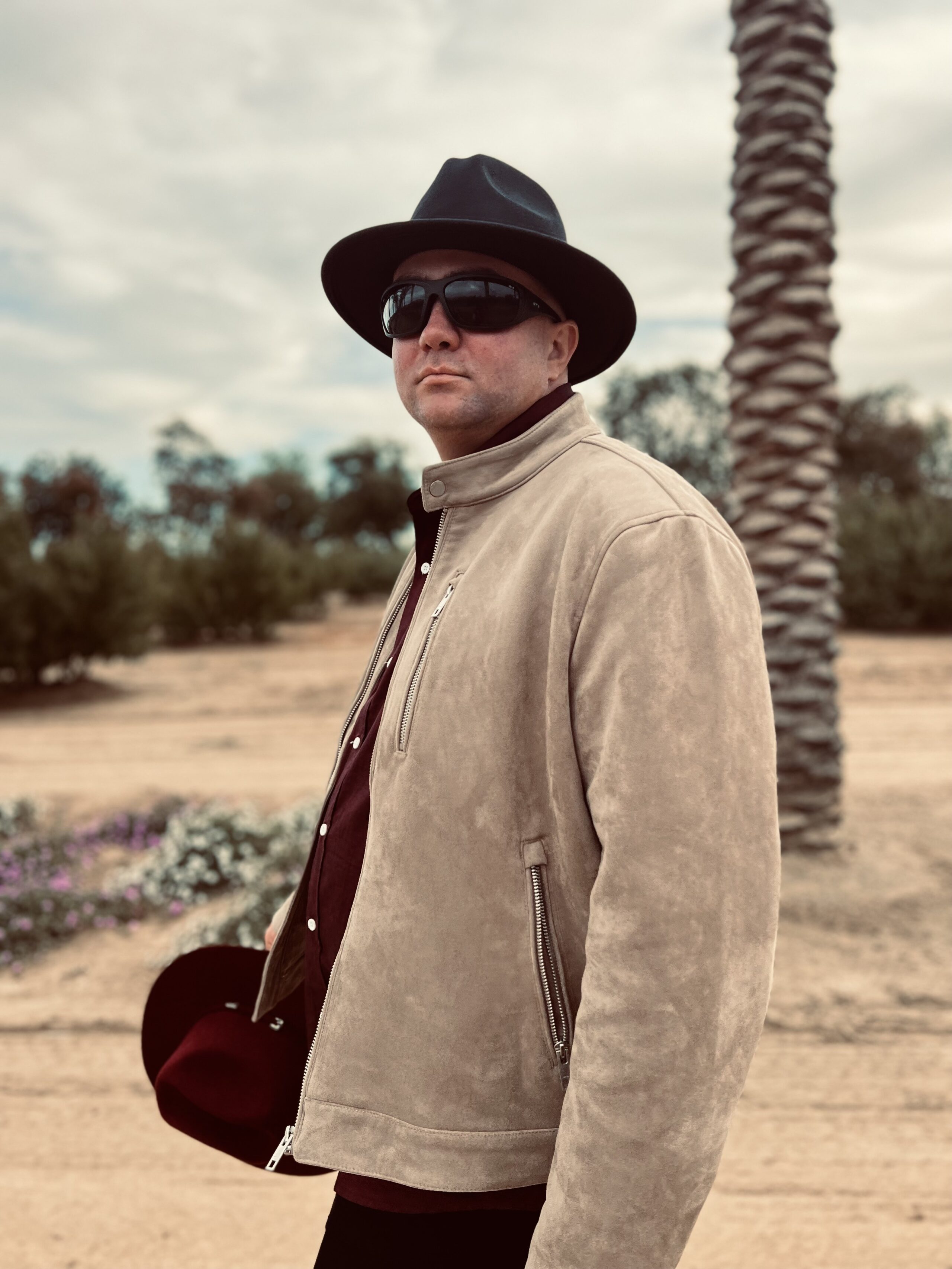 I have browsed this book off and on. I mostly listen to music or podcasts and read through a certain amount of the words. I used the flash cards – I am new to Anki however and have not made more cards. I mean to learn more about Anki I just have limited time. I have combined it more with DuoLingo Ukrainian language course. I try to play like Ukrainian Duolingo once a day. Part of the downside with Duolingo though is it seems very copy and paste, it is good to see examples from a native speaker. If I have down time I read through the book and also use the premade flashcards. The Ukrainian words used in context in the text has been the most useful for me with the translations.
Yes I would recommend this book to others. Before this book I was not as strong with reading and using the Ukrainian alphabet. I had a hard time with around 5 of the letters. I feel like I have better understanding of the Ukrainian alphabet now. I have also expanded my vocabulary and I enjoyed the notes on different conjugations for singular form and plural form and so forth. It was helpful to see the new words used in different contexts. I feel like the more Ukrainian words I understand the more grammar I will pick up from reading and listening to Ukrainian. Through practice I have managed to memorize a couple Ukrainian words. While I still feel like I use basic to intermediate Ukrainian, I feel like I am closer to using intermediate Ukrainian.
Jesse Hart
United States
Sometimes it's hard to find time for learning, but these flashcards are easy to fit into my day
When I purchased the book "1000 Ukrainian words", I was at good beginner level. I have spent time living in a Ukrainian village with people who don't speak English, so I could manage ok, but my vocabulary was maybe 130+ words. I need to improve my vocabulary for my next visit!
I use the flashcards most days. I find the flashcards one of the most useful ways to learn the language, because it's repeating and reinforcing. I also like the way you include the words in sentences. It's helping me learn the past tense, too. The pictures help learning, as well (association).
I will use the book at a later stage.
I would recommend this book to others, as it was not expensive and I feel that it's a good way to concentrate on the most useful words. Sometimes it's hard to find time for learning, but these flashcards are easy to fit into my day. I like the way they are structured.
So I'm really happy with this book and programme. Thank you!
Michelle Lawson
Devon, England, UK
I recommend 1000 Ukrainian words book
I keep the book as a PDF on my phone for now, I browse through it daily, while queuing, etc. The most useful thing – is the example sentences – I feel it boosts up my reading skills.
So yes, I recommend this book, it's concise, it's a good supplementary to the podcast, and a way to support the podcast.
Kobic
Israel
Perfect for when you're on the move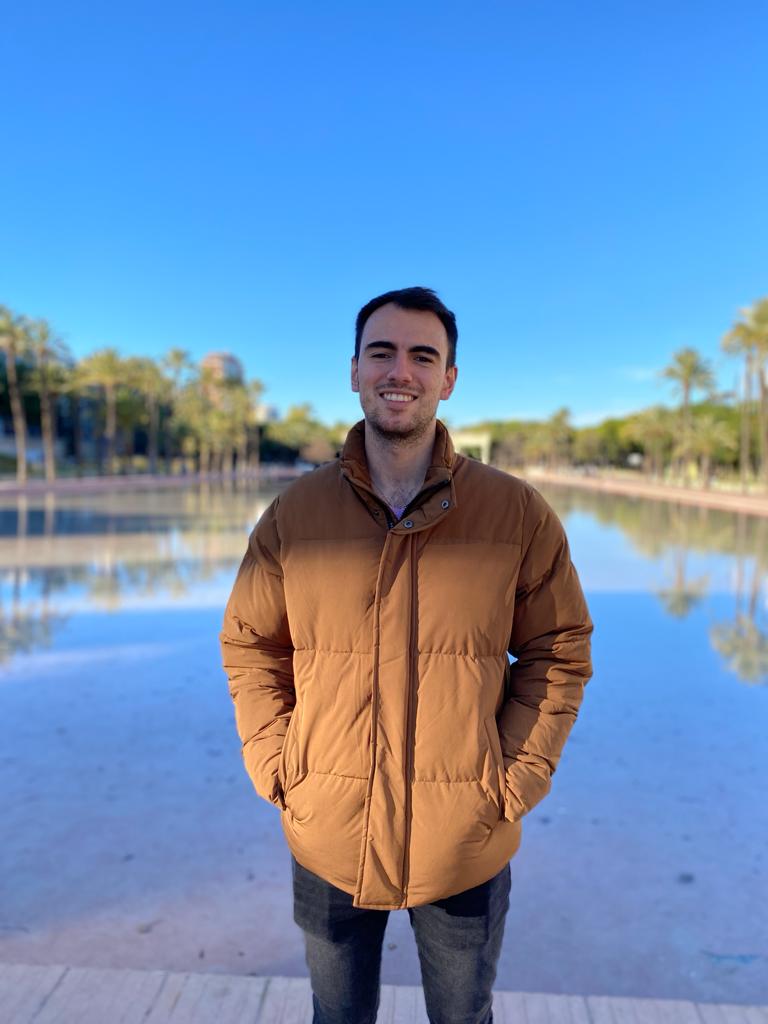 My level is still probably A1 or A2, but before the book it was pretty much an absolute beginner. I just knew the alphabet. As i'm on the move a lot, I actually think the flashcards have been the most useful thing for me – I don't really want to sit and learn through a list (although the list is useful as a reference tool), so the Anki flashcards are really helpful, I try and study them everyday when I have some spare time, alongside the FMU podcast flashcards 🙂
I would definitely recommend the book and flashcards to others – for me it's been a great reference point and with the flashcards, a really simple and effective way of boosting my Ukrainian vocabulary.
Guy Boucher
Warwick, England
Мені подобається 1000 Ukrainian words. If I ever meet a ukrainian person, I will probably switch to back 1000 Ukrainian word flashcards to learn more everyday words. I like Anki a lot. Also, your list has the pronounciation of every words, which helps me to remember them. I remember the sound of подобається easily, but I would have a hard time spelling it without "playing" the sound in my head.
François Boudreau
Canada
Dyakuyou!
I just started listening to the podcasts and absolutely love them. Dyakuyou!
I also purchased the 1000 words e-book and am working my way through it. I really like how Anna uses the words in the context of a sentence. Bonus!
Larissa Rozdzilski
Toronto, Ontario, Canada
I got through every word of your book…
Anna, I just wanted to thank you for your amazing book, I got through every word and have studied your book very carefully and now starting to listen to your podcasts) thank you very much, really. As soon as I get free time, I go onto your website and check every resource there! Thank you very much!!
Alexis
Paris, France
Thanks to your materials!
After 77 days of learning using anki I've finished learning all 1000 words you've prepared. Since I'm Polish, a lot of the words were really similar, but even knowing which words are the same was really helpful. The same can be said about Ukrainian lessons podcast.
Thanks to your materials, I was able to communicate with my girlfriend's family after they escaped war. I'll never forget when my gf's 4 old nephew showed me his рюкзак, ручку й олівсі – all words that I had learned a couple days before.
You've enabled those little happy moments, thank you for that.
Radosław Ludwig
Poland
I have used the flashcards, and they are quite useful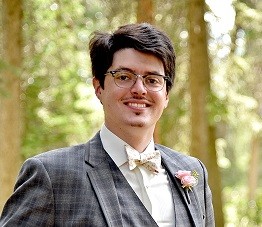 I have used the flashcards, and they are quite useful. The PDF, as it is in alphabetical order, is somewhat useful as a dictionary; but it would be more useful to me in a spreadsheet (such as in Excel), so that I could organise the words into groups (such as work-related words, numbers, family-related words, etc.) for studying purposes, and so that I could maybe add a column or two so that I could take my own notes about each word. I would definitely recommend the flashcards to others, since they include pronunciations as well as contextual examples of how to use the words.  The PDF I might recommend as a beginner's dictionary.
Andrew JM Lambert
Alberta, Canada
Книга чудова!
It is perfect for my current elementary level. I use the flashcards on a regular basis (approximately 4 times a week) to increase my understanding of new words and cement my understanding and pronunciation of words that I have already learnt. I find that it works well in parallel to the podcast lessons.
John Charuk
Worcestershire, England
I would definitely recommend your book and cards to others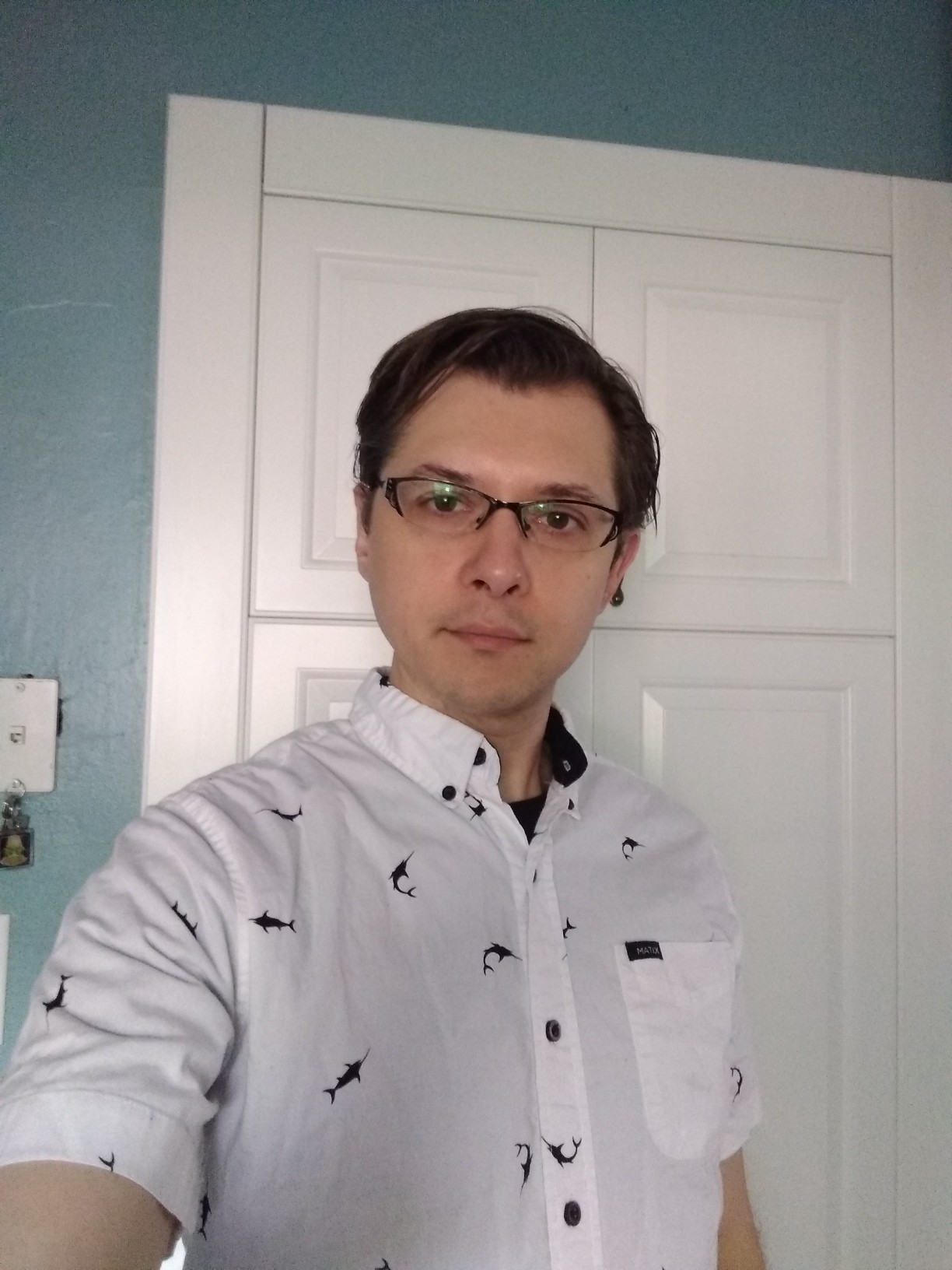 Before purchasing your cards, I felt that my Ukrainian language level was basic. I had finished the Duolingo Ukrainian course, which gave me a basic vocabulary and grammar introduction. I then moved onto a variety of other Ukrainian language courses, but felt my limited vocabulary was holding me back.
I'm solely using the flashcards. I find them more useful than the book as the Anki format is designed to help with memorization. The book is a good reference for looking up words, but I wouldn't be able to study from it unless I used it to make my own cards on paper. The sentences and images on your cards are also very helpful in the memorization process. For words that I struggle to remember, I end up memorizing the sentence instead.  Having the word in the context of a sentence makes it easier to remember.
I would definitely recommend your book and cards to others because most of the language courses I have found online don't do a good job at building up vocabulary and returning to words from earlier lessons. They throw long sentences in Ukrainian at the learner and I find myself guessing a lot based solely on my ability to identify verbs and adjectives. I feel accomplished when I study other courses, such as clozemaster.com, and am able to understand words because I learned them from your flashcards.
I would strongly recommend the book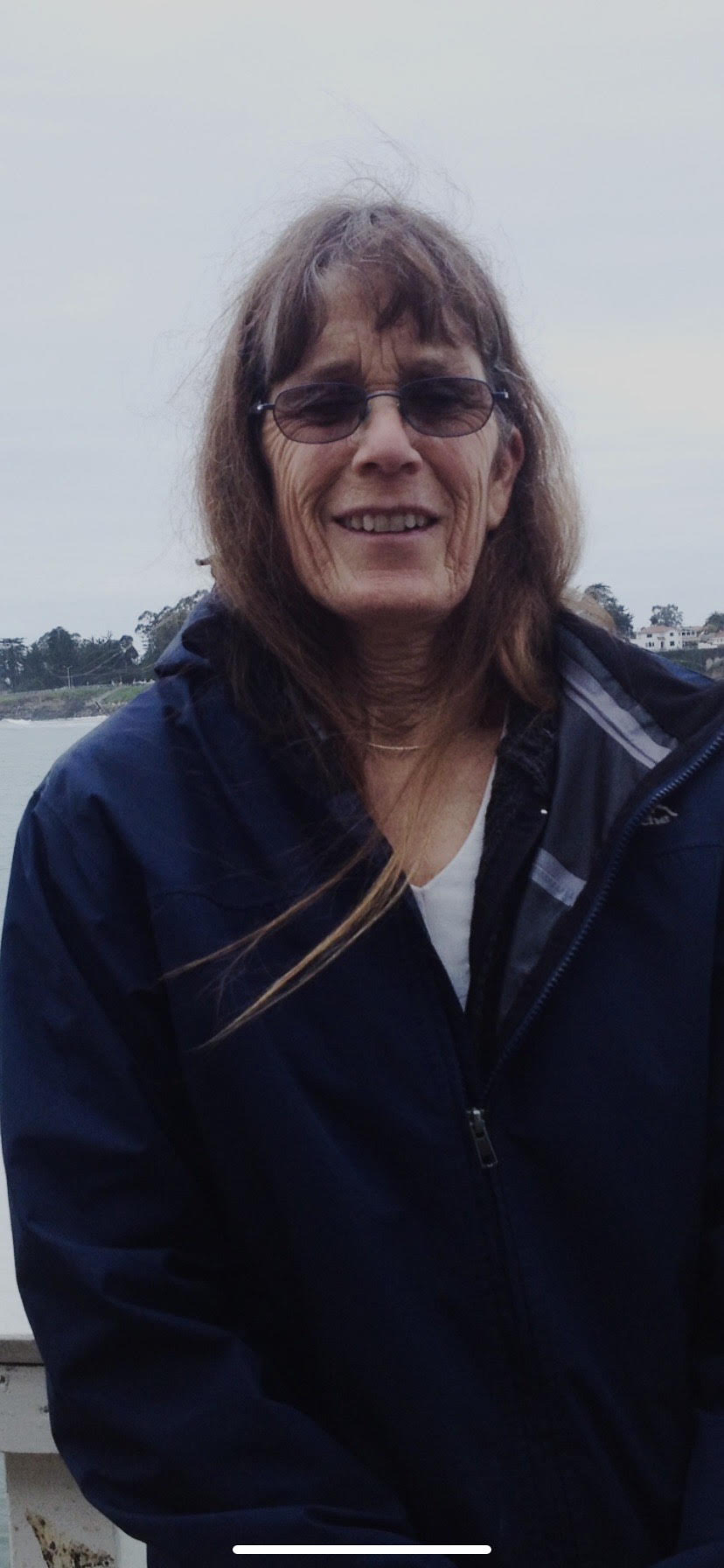 I started to learn Ukrainian with your podcasts in February this year, I am a beginner. I use the book to learn new words and refresh my learning of words from the lessons. I like the flash cards too, they are a great help in pronunciation, and the visual cues help me to memorize the words.
Yes I would strongly recommend the book. The examples of the words in sentences helps with understanding the use of the words in everyday speech. I also copy the text into Google translate if I need help with the pronunciation.
Mary Margaret Perez
United States
The book offers a great selection of the most useful words
When I bought the book, I was still a beginner. I knew the alphabet, some grammar and perhaps a few hundred words.
I think that the book offers a great selection of the most useful words. In addition, I love the stress indications and example sentences. The example sentences also offer more vocabulary and grammar on their own! You can really feel that a lot of work has been put into this.
I haven't yet used the flash cards, since I've developed my own simple iOS app.
In short: I would recommend this book to everyone. And you can sign me up for part two!
Daan Odinot
the Netherlands
1000 Ukrainian words is a great product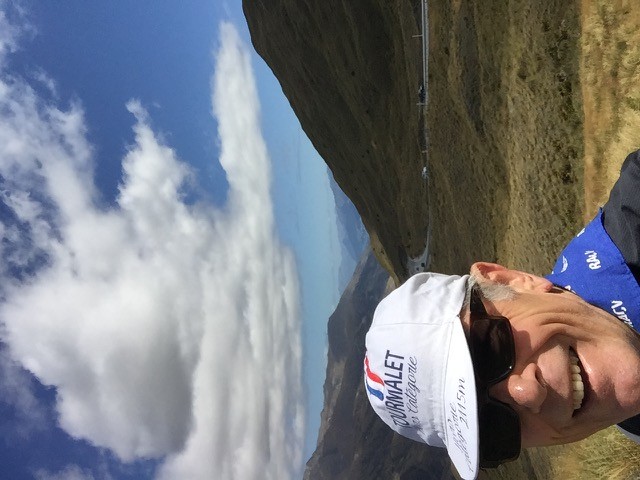 My decision to purchase it paid immediate dividends. As soon as I saw the word written down it immediately renewed my knowledge of more than 50 years previously. I tested myself on each word and am pleased to say that 95% of them were known to me. More to the point for each word I could recall another one.
The presentation of each word works very well. Context is important for understanding.
So I think that 1000 Ukrainian words is a great product which I will continue to use as revision in my conquest to recover my heritage.
Roman Ciurpita
Take a sneak peek
Want a little taste of the book before buying? That's okay with me! Here are the first pages to show you what is there.
1000-ukrainian-words-sneakpeek
What about the flashcards?
On Ukrainian Lessons, we have another word list with flashcards - 100 most common Ukrainian words. You can download the list of those first 100 words plus the digital & paper flashcards on this page for free!
Are you ready to learn 1000 most useful Ukrainian words with me?
I will be thrilled to teach you your first Ukrainian words 🙂
Frequently Asked Questions
How were the words selected?
Which part of Ukraine do the words represent?
These are the words of the standard Ukrainian language officially fixed by the dictionaries and used in Ukraine. There are no dialect or slang words in the resource.
What is the package I get?
You get two digital resources:
The ebook in PDF: a list of 1000 most used Ukrainian words with translation to English, special forms, and the example sentences to each word.
A deck of digital flashcards you can use with the Anki app. There are 1000 flashcards there with the words, translation, pronunciation audio, pictures, and examples. You can also edit the cards and add your own ones.
How do Anki flashcards work?
You can watch this short video to see the flashcards in action:
https://www.youtube.com/watch?v=8CdfB38PWMo
Can I get a refund?
You are provided with the details about this product. You also have access to the sample of the book and flashcards. This is a digital product. So, as soon as payment has been made, the customer can download all associated content. For this reason, we do not offer refunds on this product.
Taxpayer Identification Number in Ukraine: ФОП ОГОЙКО А. В.  №2 663 000 0000 006076