Ум

і

єте вишив

а

ти?
Can you do
embroidery?
Listen to another master class in advanced Ukrainian to find out how to do it.
Master the imperative mood and expand your vocabulary at the same time. Enjoy!
In this Ukrainian Lesson, you will:
listen to my brief introduction in Ukrainian;
listen to the master class about

Ukrainian traditional embroidery

;
get your teacher's explanations about the new vocabulary;
practice using the imperative mood in Ukrainian;
conjugate the verb of the day: майстер свого діла;
discover the idiom of the day: вишивати;
learn more about Ukrainian traditional embroidery in the Cultural Fact section (in English).
Карта України за орнаментами вишивок
Source – Channel 5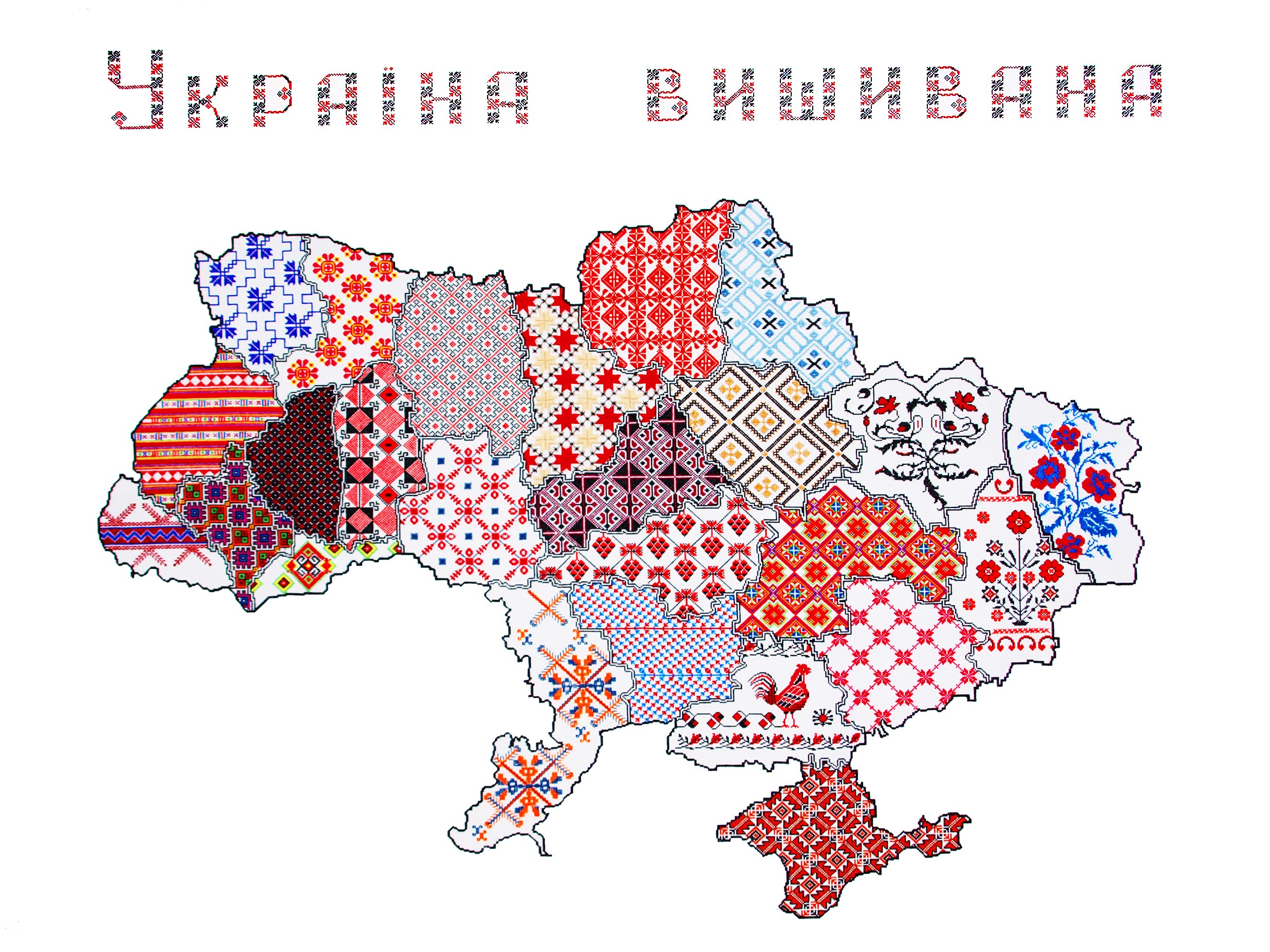 Дякую, що слухаєте! – Thanks for listening!
To help out the UL Podcast:
Rate us and leave a review on iTunes, Stitcher, Podbean, on your favorite podcast app, or right here on the blog. Your ratings and reviews really help, and I read each one.
Share this message on your social media or send it to your friends:
Learning Ukrainian? Then, I'm sure you'll enjoy the Ukrainian Lessons Podcast – https://www.ukrainianlessons.com/thepodcast/
Transcript, Vocabulary List, and Flashcards!
Full transcript & translation of the brief introduction and the main text;
Grammar / Vocabulary: table of the verbs from the text in the imperative mood (imperfective and perfective pairs);
The verb of the day: the conjugation chart of the verb of the day;
The idiom of the day: this episode's idiom definition and examples;
Bonus Exercises to practice the new words and grammar;
Vocabulary List: new words from the episode in a chart with English translation.