Привіт! Мене звати Анна Огойко
. My name is Anna Ohoiko. I am a Ukrainian language specialist – I teach, translate and study my native Ukrainian language.
In June 2016, I have created the Ukrainian Lessons Podcast – a series of free audio lessons that help people around the world to learn conversational modern Ukrainian, step by step.
The audio episodes of the Ukrainian Lessons Podcast are always free of charge. The Season #5 is ongoing now!
If you want to support Ukrainian Lessons Podcast and enjoy weekly PDF Lesson Notes & Vocabulary flashcards (every 10 episodes), you can become Ukrainian Lessons Premium Member.
Download the Lesson Notes once a week, follow the texts and explanations, review your vocabulary in the lists and practice with exercises. And… enjoy your Ukrainian learning!
Ukrainian Lessons Podcast PDF Notes include:
Transcript and Translation
You can find everything said in the podcast in Ukrainian in the Lesson Notes. It will allow you to work with the language visually and check if you heard everything right. There is also separate translation of the new vocabulary.
More 

Explanations
At Ukrainian Lessons Podcast we try to explain you every detail in an easy manner and don't make it too long. The format of Lesson Notes allows us to put extra explanations, detailed charts and more examples for your lesson.
Vocabulary Lists
At the end of the Lessons Notes you can find the Vocabulary list of all the new words and expressions you heard in the podcast. In the Season #1 Notes, there are also Bonus Vocabulary lists which contain synonyms and useful words and phrases related to the topic. The notes for the Season 4 contain difficult vocabulary alongside the transcript.
Bonus Exercises
There cannot be too much practice in language learning. Ukrainian Lessons Podcast Lesson Notes always has some exercises for you. You can post your answers on the website and we will check and comment on your work. The following Lesson Notes include the answers, too.
Try it for free!
All Ukrainian Lessons Podcasts are always available for free on iTunes, Stitcher, Android or our web-site. You can also enjoy free Lesson Notes for the five episodes of Ukrainian Lessons Podcast. Try them out below!
In this episode you will learn:
about the Ukrainian Lessons Podcast goals;
greetings in Ukrainian in the informal situation;
first words Ukrainian friends say when they meet;
different ways to say "also", "too";
how do Ukrainians really respond to the "How are you?" question.
In this episode find out:
How to say hello in formal situation?
How to say goodbye in Ukrainian to your boss and your friend?
How to say thank you in Ukrainian?
What are the personal pronouns in Ukrainian?
Are people polite in Ukraine?
In this episode you will learn:
how to ask about someone's name in Ukrainian and introduce yourself formally and informally
how to say Nice to meet you in Ukrainian
main patterns in saying different nationalities in Ukrainian
the most popular names in modern Ukraine
In this episode you will:
listen to my brief introduction in Ukrainian about summer and the theme for the next lessons;
learn the Ukrainian vocabulary of the things in your room;
listen to the informal conversation about the student's new room in the dormitory;
discover the basic rules of forming the plural of nouns in Ukrainian;
learn more about the students' dormitories in Ukraine!
In this episode you will:
listen to my brief introduction in Ukrainian about третій сезон – the third season;
listen to the conversation of meeting in the plane in Ukrainian;
discover the verbs with prefixes пере- and ви- in Ukrainian;
conjugate the verb of the day: летіти – to fly;
discover the idiom of the day: переступити поріг;
learn more about коломийки – folk songs from the Carpathians.
In this episode you will:
listen to my introduction to Ukrainian Lessons Podcast Season 4 (only in Ukrainian);
discover 10 цікавих фактів про моє життя – 10 interesting facts about my life;

learn 8 useful idioms and expressions in the context of Anna's story;
discover неозначено-особові речення – one of the ways to express passive voice in Ukrainian;
practice your Ukrainian listening stills throughout all 29 minutes of the episode!
Extra Vocabulary Smart Flashcards!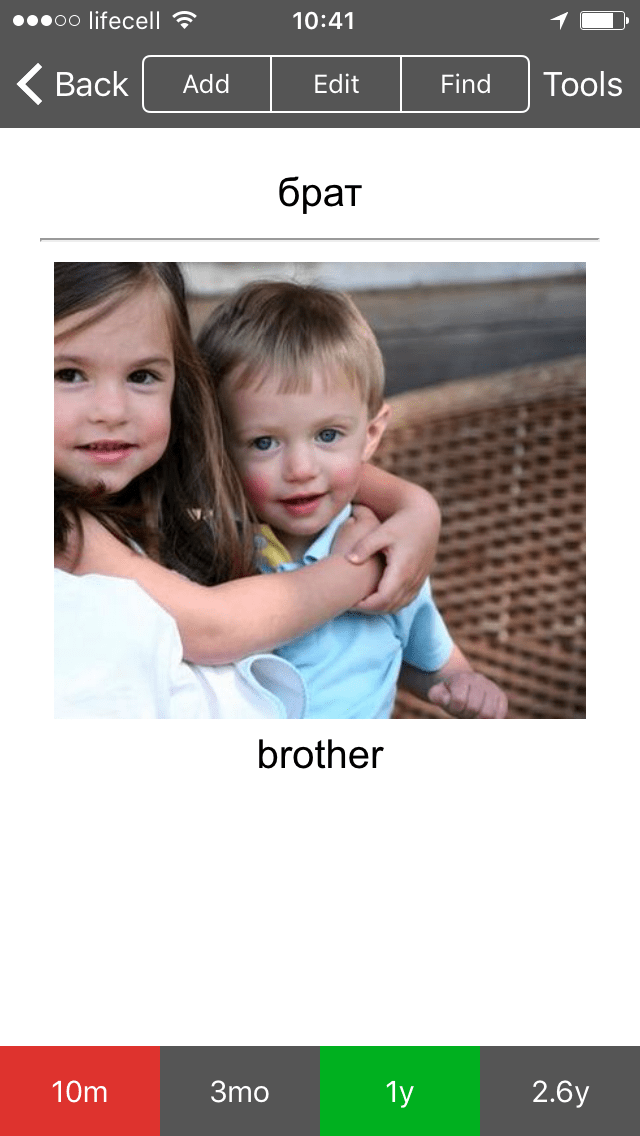 After each 10 episodes of Ukrainian Lessons Podcast, I prepare
a deck of flashcards
that you can use on your computer, phone or tablet with a smart
Anki
application.
Each deck includes all the focus vocabulary and expressions from 10 lessons, together with a picture, native speaker's pronunciation, and synonyms or grammar notes.
I love Anki flashcards! This tool was proved to be great for learning and reviewing the vocabulary of any language quickly and efficiently. I aim to prepare great Ukrainian flashcards for our Premium members.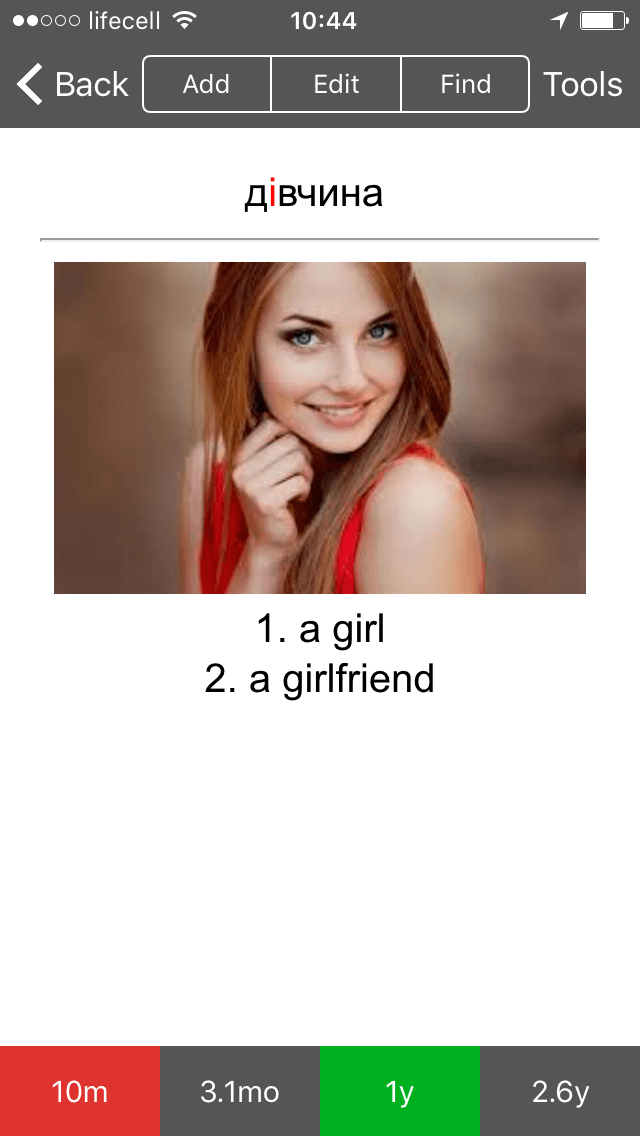 Bonus!

Become a member of the ULP Facebook Community!

In the closed group, ULP Premium Subscribers can meet other Ukrainian learners, ask questions about the specific topics of the Podcast, communicate in Ukrainian and be corrected by native speakers!
Proud of our listeners!
Great way to learn Ukrainian
I want to learn Ukrainian because my father's parents came to Canada from Ukraine in the early 1900s. I've always loved my Ukrainian family and culture. Unfortunately, after my grandparents died, my father and his siblings stopped speaking their language. Over the years I've tried to learn Ukrainian online and in local classes, but have never achieved more than just a few words.
This year I decided to try learning Ukrainian again. I started listening to the 5 Minute Podcast and printed the PDF lesson notes. After the first three lessons, I was so pleased with my progress that I decided to subscribe to the premium membership.
The lessons are well organized, easy to understand, and easy to fit into my schedule. At the beginner level, I'm steadily learning new vocabulary, and am understanding more and more of the Ukrainian movies and TV shows I watch online. The Ukrainian Lessons blog also offers interesting posts on a wide variety of subjects. Thank you Anna for a great learning experience.
I highly recommend the podcast, the website, and the premium membership.
Joanne Deriw
Ottawa, Canada
Фантастично! Fantastic!
Привіт! Я дуже люблю Ukrainian Lessons Podcast. Я волонтер корпусу меру, і я живу в Україні. Моя вчителька мене сказала я розмовляю українською дуже добре. Я слухала кожного уроку. Дякую!
Hi! I love this podcast! I am a Peace Corps Trainee, and I just moved to Ukraine, where I will be serving for 2 years. I listened to this podcast A LOT in the months before my departure, and now that I am here I made it into the advanced language study group. My teacher said I speak very well, and she was especially impressed that I know how to conjugate some verbs. When she asked where I learned, I told her about this podcast! I've listened to every episode. Thank you!
Кортні Коупленд
Каліфорнія, Америка
Веселий сайт і уроки
Дуже трудно вчитися нові мови, але з подкастом Анни й її «premium package» (не знаю слів тут) це багато легше. Маю родина в Україні й мені був багато років без успіху пробування не тільки чітати але розуміти розмовну українську мову також. Тепер, все супер. «Kласно,» не правда? Дуже дуже дякую Анно!!
Девід Гаварецький
США (Сполучені Штати Америки)
Ukrainian Lessons Podcast — чудовий!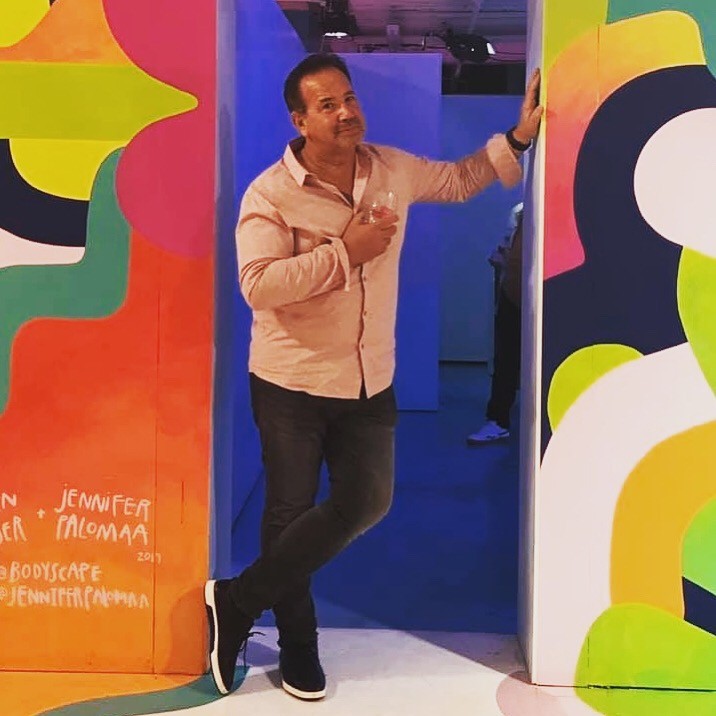 Подкаст відмінний!
I have been studying Ukrainian with the podcast and already can communicate with my Ukrainian friends. It's an effective way to learn the українська мова.
Дякую Анна!
Слава Україні!
Dan Denisoff
New York USA
Choose your ULP Season:
(Pricing is in USD excl. VAT)
This podcast is lifechanging
Anna is clearly a brilliant linguist, and manages to convey masses of information in an engaging and exciting way. It means a lot that she has created a resource that is so helpful and accessible for Ukrainian language learners, and that includes contemporary Ukrainian culture. I will definitely stick with her program, and I really hope the community grows!
Irene SanPietro
NYC