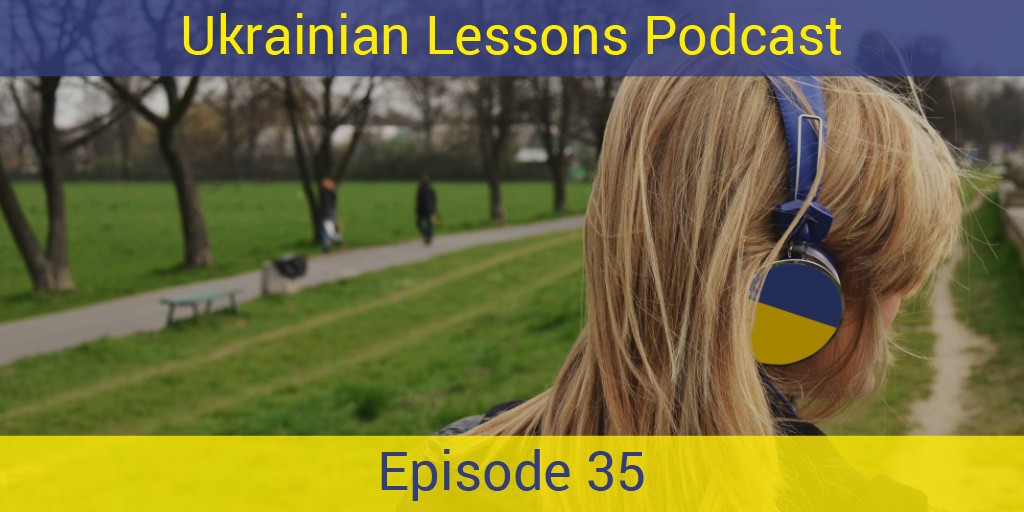 This is one of our Pronunciation Trainer Episodes! Learn and practice different types of intonation in Ukrainian, specifically the question intonation. Then, learn or review with Anna all the question words in Ukrainian with the simple examples to get ready for the next special episodes of the Ukrainian Lessons Podcast…
---
In this Ukrainian Lesson you will:
learn more about the intonation in Ukrainian;
practice distinguish narrative and question intonation with a short exercise;
learn all the question words in Ukrainian and listen to the example of their use;
practice making up questions for the given answers;
discover top 5 questions Ukrainians look up in Google!
Transcript, Vocabulary Lists and Flashcards!
Become Ukrainian Lessons Premium member and get access to this lesson's PDF Notes which include:
Examples of using the verb 'to ask' as imperfective and perfective;
A full table of all question words in Ukrainian with common examples;
Bonus Exercise to practice using different kinds of questions in Ukrainian;
Vocabulary List: all the words and phrases from the lesson;
Bonus Vocabulary List: more question-answer related words.