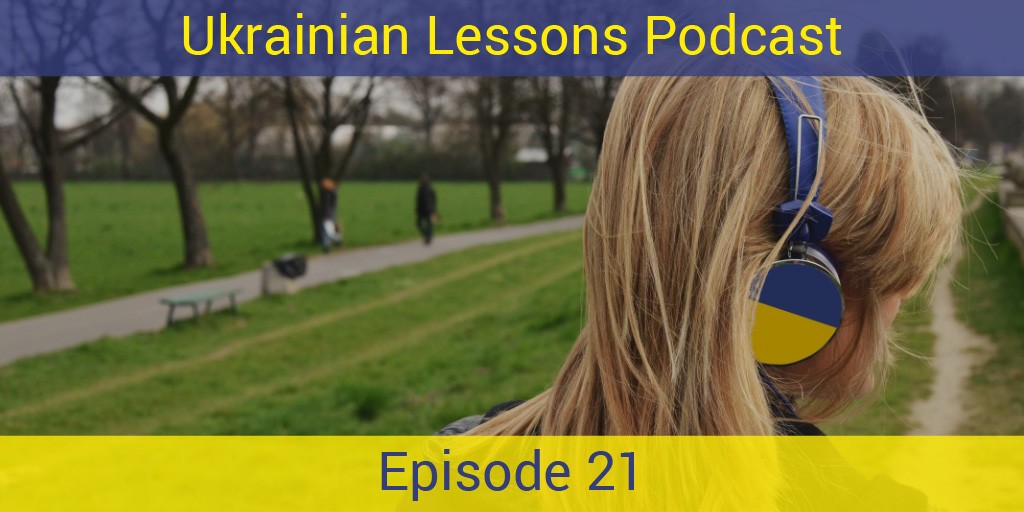 In this Ukrainian Lesson you will:
listen to the conversation about the language skills in Ukrainian;
learn and practice saying that you speak a language fluently, well, or a little;
learn if there is a difference between "говорити" і "розмовляти";
have the introduction to the verb conjugations in Ukrainian;
learn the main difference between two conjugations in Ukrainian.
Transcript, Vocabulary Lists and Bonus Materials
Transcript and translation of the dialogue;
Detailed explanations of all points covered in the episode;
Bonus Exercise to practice using the verbs of different conjugations in Ukrainian;
Vocabulary List: all the words and phrases from the lesson;
Bonus Vocabulary List: more names of languages in Ukrainian.
Also!
As a premium member you get great
sets of flashcards for each 10 lessons of the Podcast
! They include all the vocabulary from the episodes with translation, pronunciation and pictures to remember.