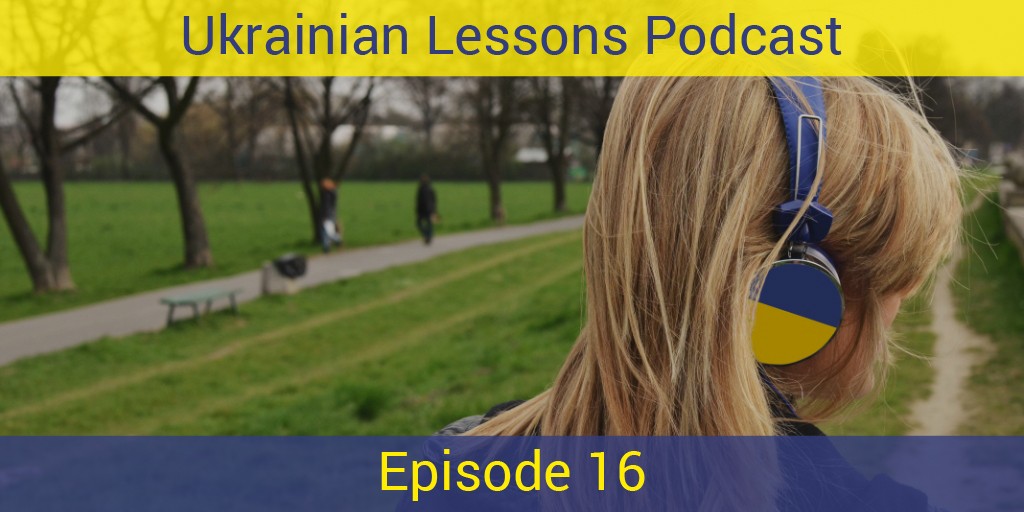 Let's talk about

weather in Ukrainian!

Listen to this Ukrainian Lessons Podcast episode and learn the words and phrases you need for this simple conversation. Then, practice and tell us in the comments:

Як

а

пог

о

да у в

а

шому м

і

сті чи сел

і

з

а

раз?
In this Ukrainian Lesson you will:
listen to the Skype conversation of two Ukrainians who are in different parts of the world;
learn and practice words and phrases to talk about weather in Ukrainian;
discover the adverbs in Ukrainian, how they are used and formed;
learn about the best time to come to Ukraine!
Transcript, Vocabulary Lists and Bonus Materials
Transcript and translation of the dialogue;
Detailed explanations of all points covered in the episode;
Bonus Exercise to practice talking about the weather in Ukrainian;
Vocabulary List: all the words and phrases from the lesson;
Bonus Vocabulary List: more great words and phrases to talk about the weather (fog, cloudy, hot etc.)
Also!
As a premium member you get great
sets of flashcards for each 10 lessons of the Podcast
! They include all the vocabulary from the episodes with translation, pronunciation and pictures to remember.