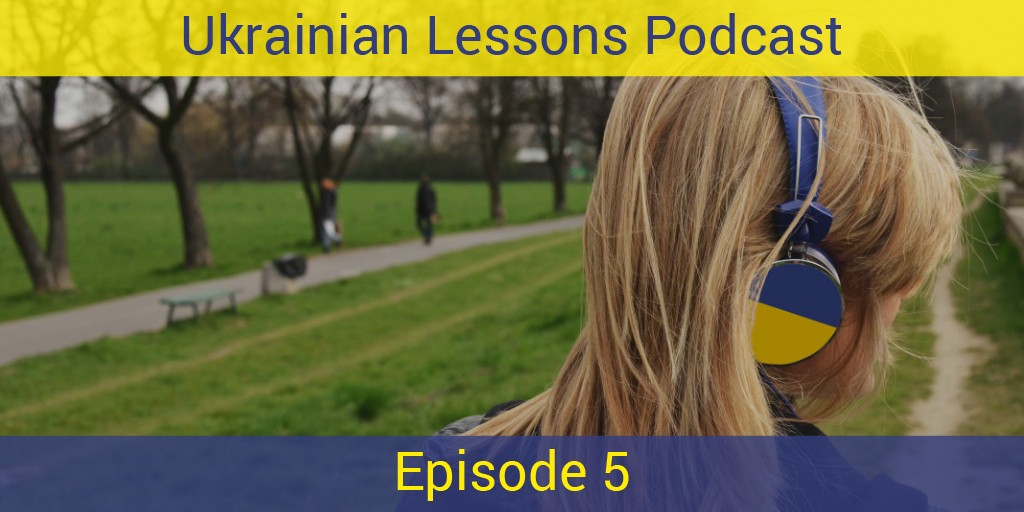 Ukrainian Lessons Podcast Episode 5 is a special lesson. You won't listen to a dialog, but instead, you will have a lot of practice. We will learn the numbers in Ukrainian and count in Ukrainian in rhythm with some Ukrainian traditional music! Then, we will cover one of the most challenging Ukrainian vowels – you will learn how to pronounce и in Ukrainian.
In this Ukrainian Lesson you will learn and practice:
Ukrainian numbers 1-20
how to to count in Ukrainian
how to pronounce the vowel sound и in Ukrainian
a tongue twister with и sound in Ukrainian
Ukrainian children's poem with numbers
Transcript, Vocabulary Lists and Bonus Materials
Become Ukrainian Lessons Premium member and get access to this lesson's PDF Notes which include:
numbers, tongue twister and a children's poem in Ukrainian and English
detailed explanations of numbers and И pronunciation
bonus exercise for practice
vocabulary list with all the words and phrases from the episode
bonus vocabulary with the words and phrases on the same topic
As a premium member you will also get smart flashcards each 10 lessons of the Podcast!