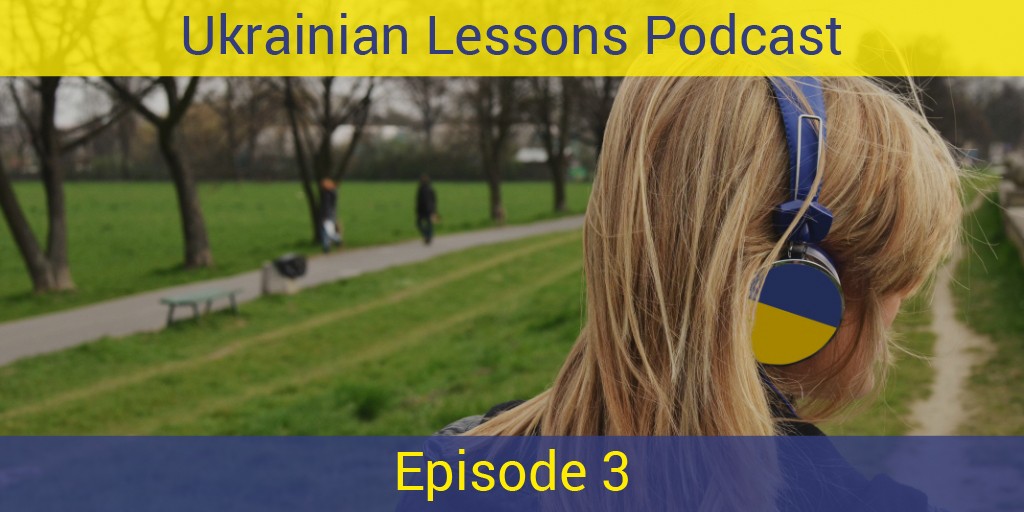 In the third episode of Ukrainian Lessons Podcast you are going to learn and practice how to introduce yourself in Ukrainian, say your name and talk about your nationality in Ukrainian. You will listen to українка Олена and американець Джон as they get acquainted in Ukrainian.

In Ukrainian Lessons Podcast #3 you will learn:
how to ask about someone's name in Ukrainian
how to introduce yourself in Ukrainian formally and informally
how to say Nice to meet you in Ukrainian
main patterns in saying different nationalities in Ukrainian
the most popular names in modern Ukraine
Popular Ukrainian Names
You can check other popular Ukrainian names by this link.
Transcript, Vocabulary Lists, and Flashcards!
Become Ukrainian Lessons Premium member and get access to the great supplementary materials which include:
Full transcript & translations
Bonus Exercises
Vocabulary Lists
Digital flashcards for each 10 lessons
Are you enjoying the Ukrainian Lessons Podcast? Leave a testimonial to let us know about your results!