Ukrainian Lessons Podcast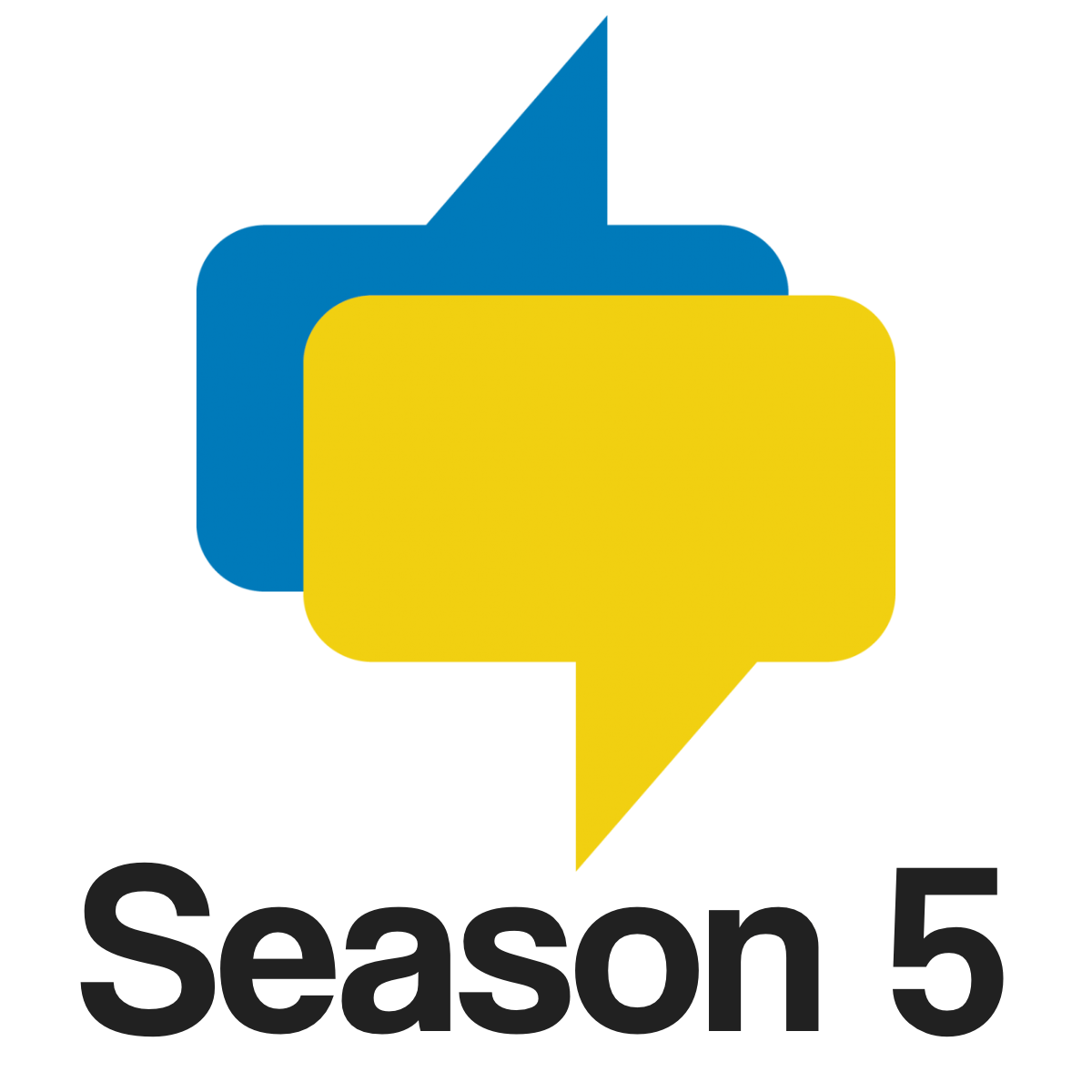 Looking for more advanced Ukrainian lessons?
Then Ukrainian Lessons Podcast Season 5 is for you!
This season is all about interesting stories and conversations in slow Ukrainian! It will contain episodes in which Anna describes some aspects of her life, gives you some tips, or tells you about Ukrainian culture and history.
In this season, Anna will also welcome guests which will bring more voices, more variety, and definitely more Ukrainian language to the podcast.
At the end of each episode, you will be able to practice full sentences in Ukrainian that will help you grow your vocabulary, understand Ukrainian grammar better, and master your pronunciation.
If this is still too difficult for you…
…try our Season 1 (the basics), Season 2 (more focus on grammar explanations in English) or Season 3 (with more advanced conversations, but still with some English).
Where to listen?
How to get transcripts / lesson notes?
In this episode in slow Ukrainian, you can learn about школи в Україні – schools in Ukraine (elementary, secondary and high schools). Your host Anna also shares some memories of her school times in Ukraine in the late 90s – 2000s.
In this nostalgic episode, Anna will share with you some of the memories she has about her дитинство – childhood in the 90s, in a typical Ukrainian small town.
Знайомтесь: Наталія Пендюр – авторка нашої нової книги "Як іноземці козака рятували". Meet the author of our brand new Easy Ukrainian Book – Natalia Pendiur. In this interview for Ukrainian Lessons Podcast, she tells about herself, her creative journeys and real-life stories that gave her ideas for the book.
PDF lessons notes, word lists, flashcards, and private community! Make a step forward in learning Ukrainian becoming Ukrainian Lessons Podcast Premium Member.
Фантастично! Fantastic!
Привіт! Я дуже люблю Ukrainian Lessons Podcast. Я волонтер корпусу меру, і я живу в Україні. Моя вчителька мене сказала я розмовляю українською дуже добре. Я слухала кожного уроку. Дякую!
Hi! I love this podcast! I am a Peace Corps Trainee, and I just moved to Ukraine, where I will be serving for 2 years. I listened to this podcast A LOT in the months before my departure, and now that I am here I made it into the advanced language study group. My teacher said I speak very well, and she was especially impressed that I know how to conjugate some verbs. When she asked where I learned, I told her about this podcast! I've listened to every episode. Thank you!
Кортні Коупленд
Каліфорнія, Америка
Perfect next step after Duolingo
I finished the lessons available for free at Duolingo. Anna's lessons are the perfect next step. I found that I had a lot of the vocabulary and some of the grammar, but Anna's explanations and examples brought me into the real world of Ukrainian speakers. How they talk in real life and how they interact.
Mark Hickler
Great Introduction to Ukrainian
Thanks, Anna, for this series of lessons. You have a very engaging style. In just one week, I have learnt more than I ever expected and I am full of enthusiasm to continue. Very professional but friendly at the same time.
Colin Burdfield
Cambridge