Привіт! Вітаю на сайті! My name is Anna Ohoiko, I am a Ukrainian teacher and educational resources developer. I have created this website for learning Ukrainian to share good-quality and useful Ukrainian lessons online.
Start from learning the 100 most common Ukrainian words with our free list and flashcards. Then we have a great resource, 1000 most useful Ukrainian words to learn the necessary Ukrainian words with examples, flashcards, and pronunciation.
You can also enjoy learning Ukrainian listening to 120 episodes of the Ukrainian Lessons Podcast, as well as check articles on our Blog to learn Vocabulary, Grammar, and Songs.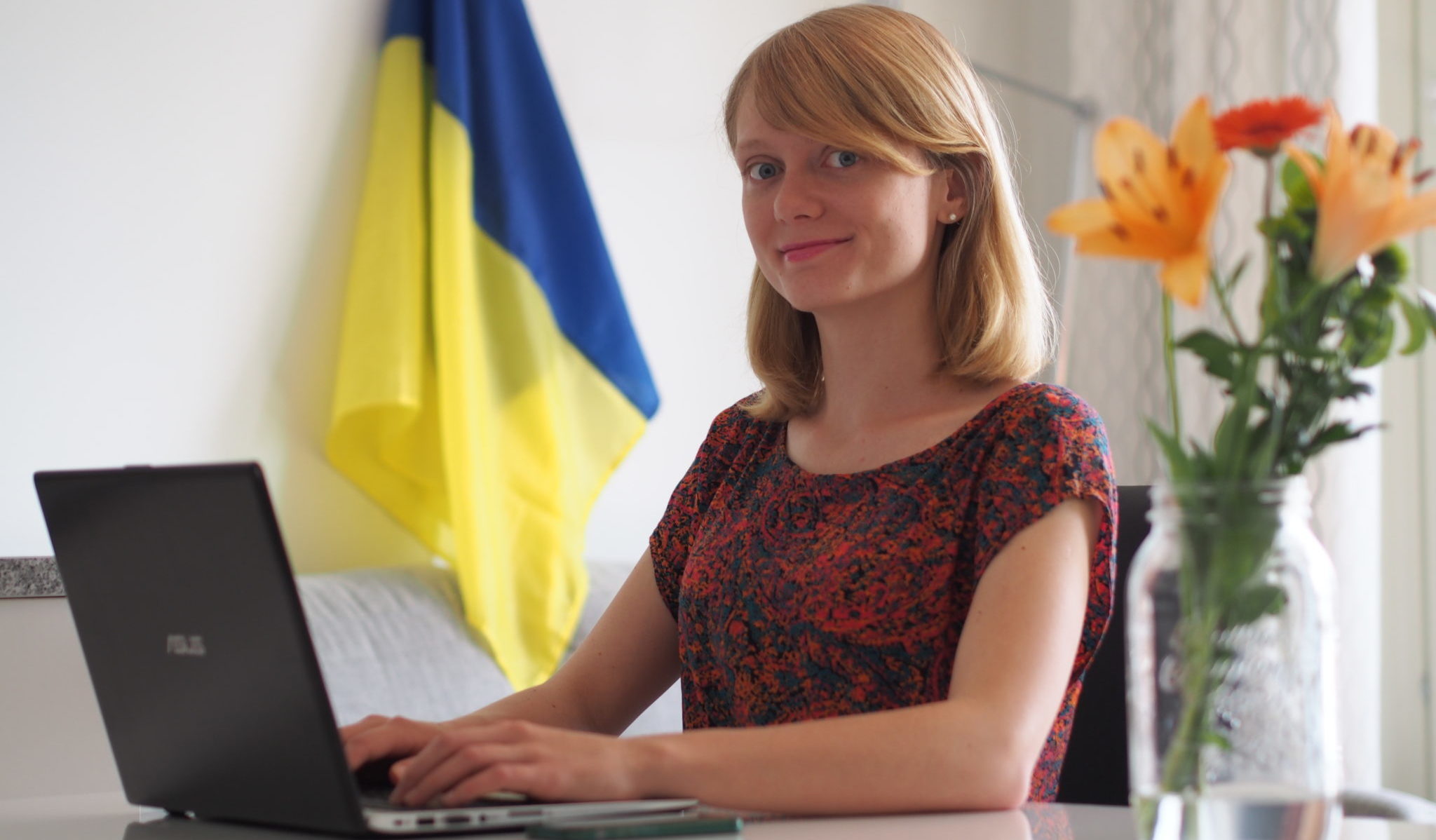 Ukrainian Lessons Podcast
Start learning Ukrainian, improve your language skills and discover Ukrainian culture with Anna Ohoiko and the weekly Ukrainian Lessons Podcast episodes.
Latest Ukrainian Lessons Podcast Episodes
Ukrainians like to get together with friends and family for picnics in May. Listen to the informal conversation about Khrystyna and Yurko preparing a shopping list and choosing a place for a picnic. Then, learn about another type of complex sentences in Ukrainian.
read more
Ukrainian Lessons blog
Resources for your Ukrainian learning
We have chosen best Ukrainian songs with video clips of 2018! Listen, watch and enjoy! Then tell us which of 10 Ukrainian songs of 2018 you liked the most!
read more
Discover the list of holidays in Ukraine for the year 2018! It includes secular and religious, official (non-working) and unofficial holidays – ones that are known by all Ukrainians. Save the dates!
read more
Христина Соловій is a young Ukrainian pop star with a beautiful voice. She has shown her flair with the help of Святослав Вакарчук, the frontman of Океан Ельзи (we have their songs translated too).
read more
Learn about adjectives and adverbs of the same stem in Ukrainian, and how to form an adverb from an adjective. Practice pronunciation with our recordings!
read more
Learn the difference between confusing Ukrainian words! Яка різниця… – What is the difference between вчитель – викладач, зараз – тепер, любити – кохати?
read more
Learn особливі форми множини іменників – special forms of plural of Ukrainian nouns. You can practice your pronunciation with our recordings.
read more
Женя і Катя is a romantic Ukrainian band with sweet & tender music. Listen to their Втомлене місто – a beautiful song easy to master for Ukrainian learners.
read more
Learn basic напрямки – directions in Ukrainian!  Look at the picture, then master your pronunciation repeating after the native speaker!
read more
Sounds х, г, ґ in Ukrainian are not simple to master. Find examples of Ukrainian words for each of these sounds, and practice your pronunciation with audio!
read more