A laptop (ноутбук), scissors (ножиці), pen (ручка) — these are important and ubiquitous office items.
Boost your knowledge of Business Ukrainian and learn this useful vocabulary!
Listen to our recordings before memorizing the words!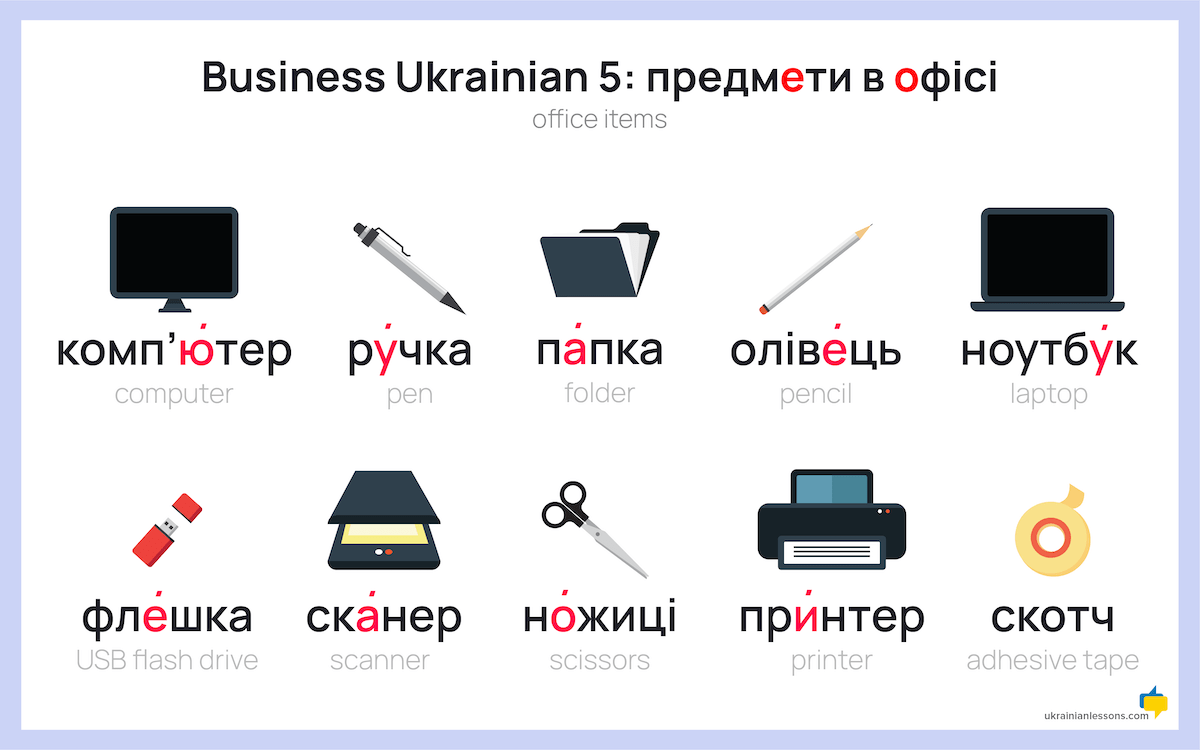 предмети в офісі — office items
комп'ютер — computer
ручка — pen
папка — folder
олівець — pencil
ноутбук — laptop
флешка — USB flash drive
сканер — scanner
ножиці — scissors
принтер — printer
скотч — adhesive tape
If you need to improve your listening skills, check out our Ukrainian Lessons Podcast!
ULP 1-08 | Jobs and professions in Ukrainian
ULP 2-55 | Повторення: 51-54 – Що на моєму телефоні | Review: 51-54 – What's on my phone
---
Learning Ukrainian and looking for great resources?Check out our 1000 most common words in Ukrainian with interactive flashcards.Also, you can learn Ukrainian step by step wherever you are with our free Ukrainian Lessons Podcast.