Discover the list of holidays in Ukraine for the year 2020! It includes secular and religious, official (non-working), and unofficial holidays – ones that are known by all Ukrainians. Save the dates!
Most of the holidays in Ukraine are celebrated every year on the same day. We have tagged by * the dates, which change from year to year.
Зимові свята в Україні / Winter holidays in Ukraine
January 1 Новий рік / New Year's Day
January 6 Святвечір / Holy Evening (Christmas Eve)
January 7 Різдво / Christmas Day
Learn and sing a Ukrainian Christmas carol with your teacher on Ukrainian Lessons Podcast Episode 2-64!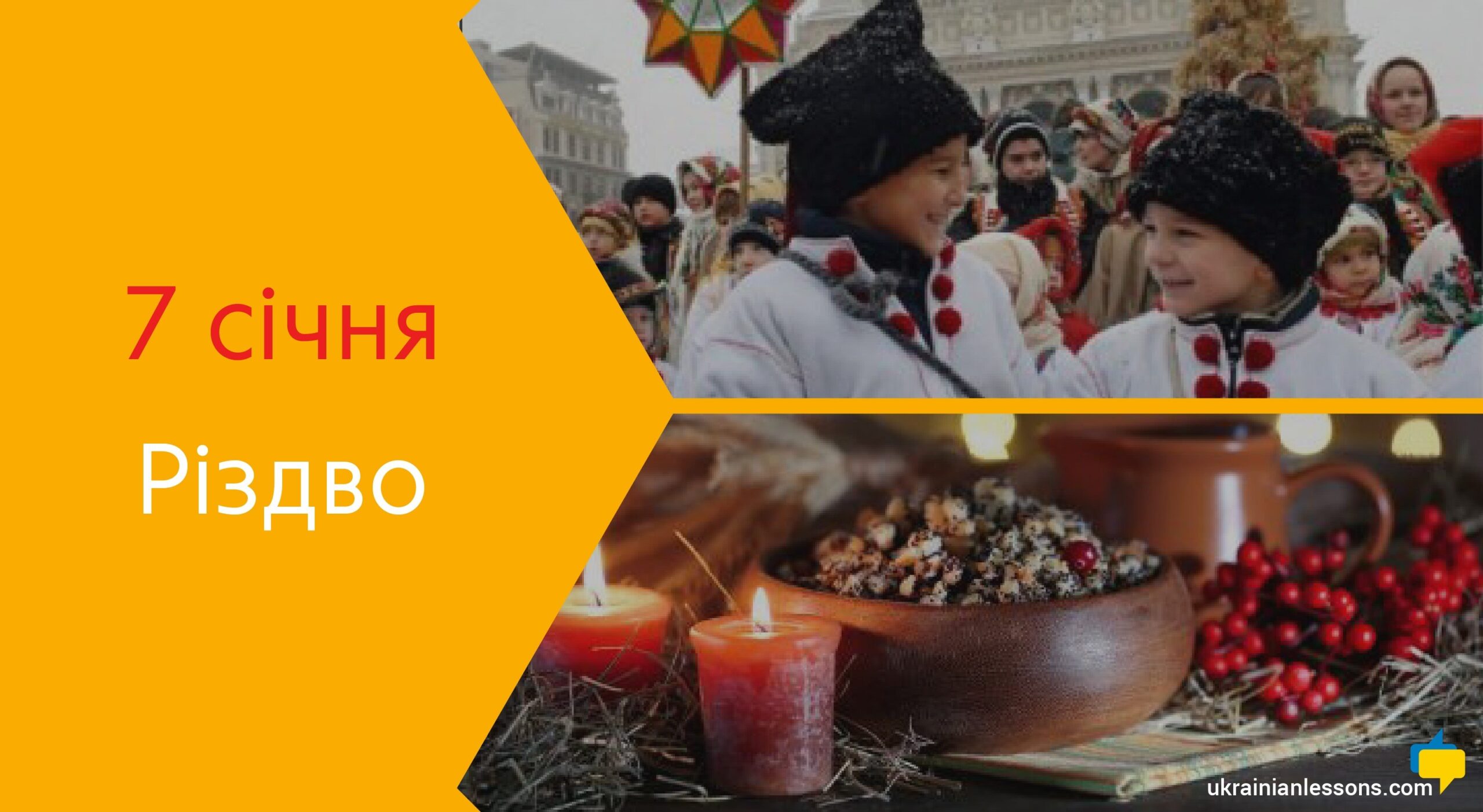 January 13 Щедрий вечір та свято Маланки / Generous Eve and Malanka Holiday
January 14 Старий Новий рік / Old New Year
January 18 Голодна кутя / Hungry kutia (Epiphany Eve)
January 19 Водохреще / Epiphany
January 22 День соборності України / Ukrainian Unity Day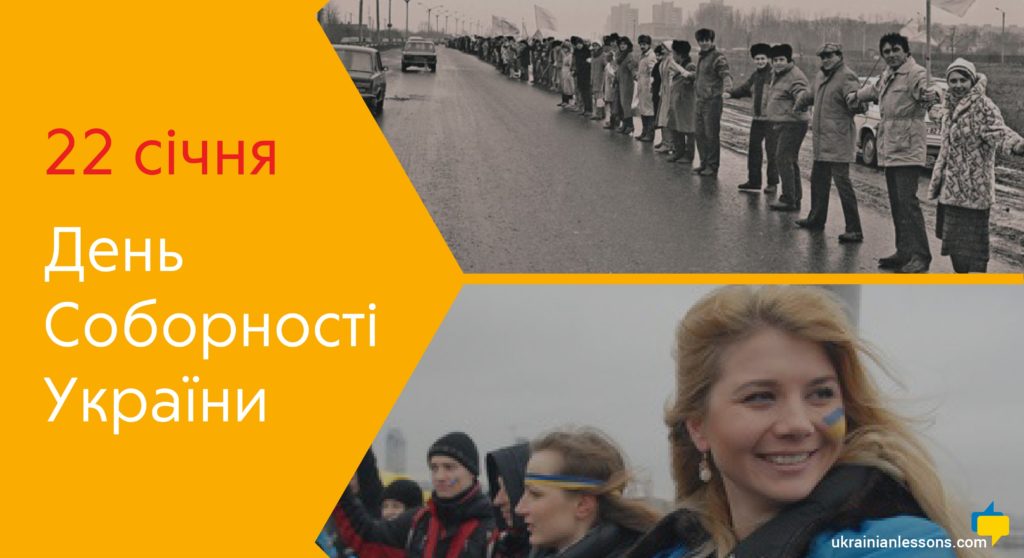 February 14 День святого Валентина (День всіх закоханих) / Valentine's Day
February 15 Стрітення / Stritennia (Presentation of Jesus at the Temple)
Весняні свята в Україні  / Spring Holidays in Ukraine
March 8 Міжнародний жіночий день / International Women's Day
March 9 День народження Тараса Шевченка / Taras Shevchenko's birthday
April 1 День сміху / Day of Laughter (April Fools)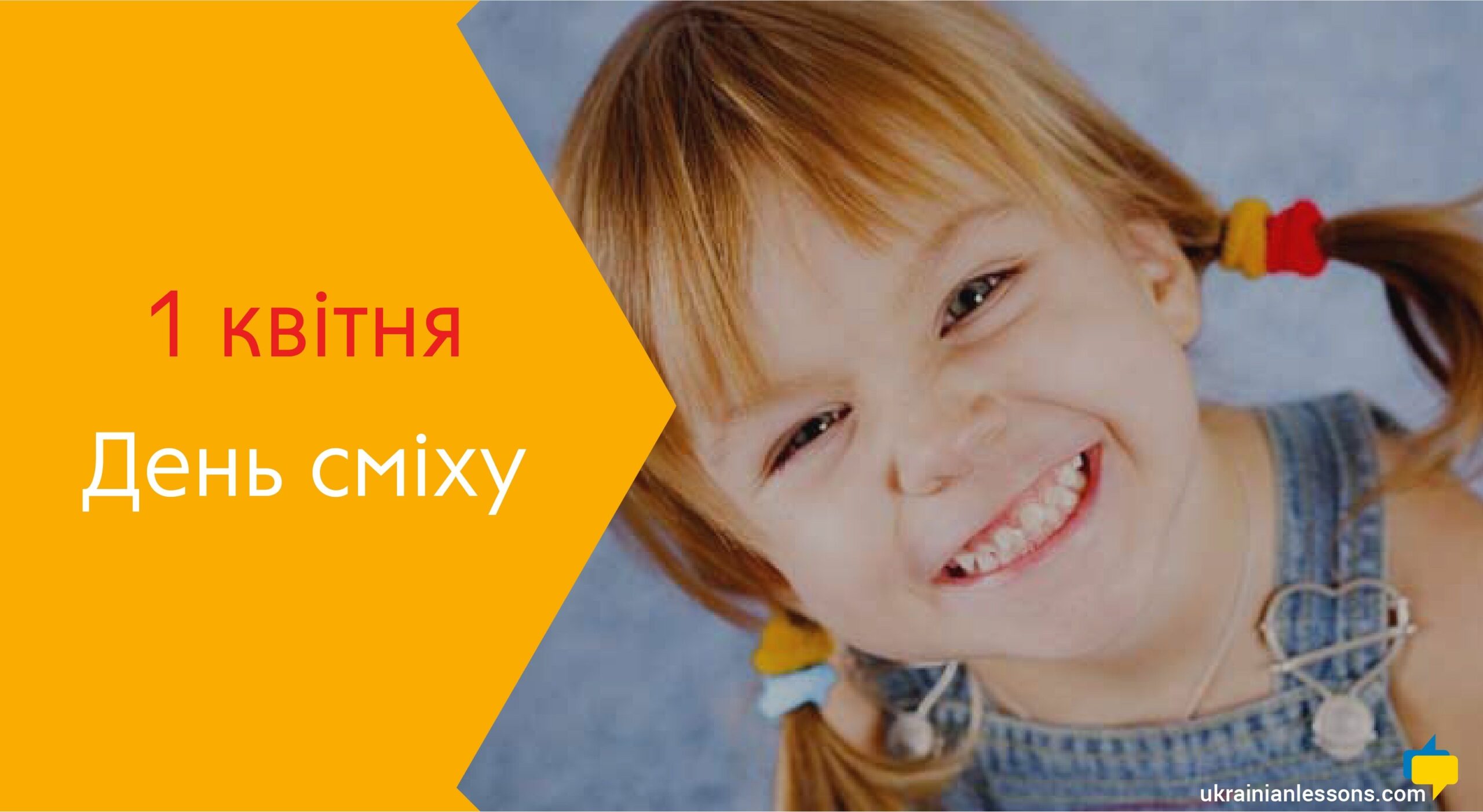 April 7 Благовіщення Пресвятої Богородиці / Annunciation to the Blessed Virgin Mary
April 12* Вербна неділя / Palm Sunday
April 19* Великдень / Easter
May 1 День праці / Labor Day (International Workers' Day)
May 8 День пам'яті та примирення / Day of Remembrance and Reconciliation
May 9 День перемоги / Victory Day
May 10* День матері / Mother's Day
May 21* День вишиванки / Ukraine's Embroidery Day
May 21* Вознесіння Господнє / Ascension of Jesus
May 31* День Києва / Kyiv Day
Літні свята в Україні / Summer Holidays in Ukraine
June 1 Міжнародний День захисту дітей /  International Day for Protection of Children
June 7* Свята Трійця / Holy Trinity Day (Pentecost)
June 28 День Конституції України / Constitution Day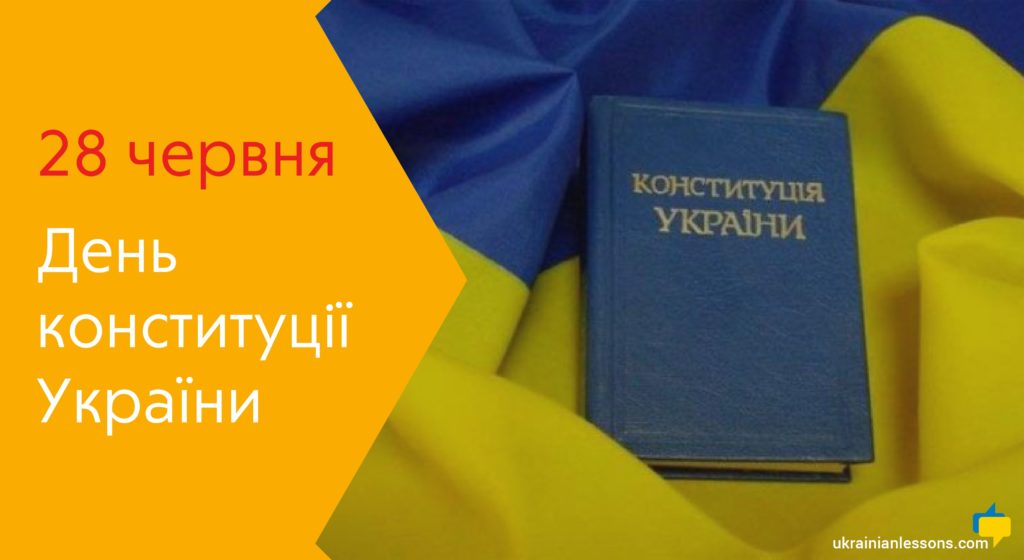 June 28* День молоді / Youth Day
July 7 Івана Купала / Ivana Kupala
July 12 День святих апостолів Петра і Павла / Feast of Saints Peter and Paul
July 28 День хрещення Київської Русі / Baptism of Kyivan Rus
August 14 Маковія (також Перший Спас, Медовий Спас) / Makoviya (also First Spas, Honey Spas)
August 19 Яблучний Спас (Другий Спас) / Apple Spas (Second Spas)
August 23 День Державного прапора України / National Flag of Ukraine Day
August 24 День Незалежності України / Independence Day of Ukraine
Learn more about independent Ukraine, first Ukrainian presidents, big revolutions and current events on ULP 2-79 Ukrainian History Course Part 9 – Independent Ukraine.
Осінні свята в Україні / Autumn Holidays in Ukraine
September 1 День знань / Knowledge Day
September 21 Різдво Пресвятої Богородиці / Nativity of the Blessed Virgin Mary
October 4* День вчителя / Teacher's Day (*first Sunday in October) 
October 14 День захисника України, Cвято Покрови / Defender of Ukraine Day, Intercession of the Theotokos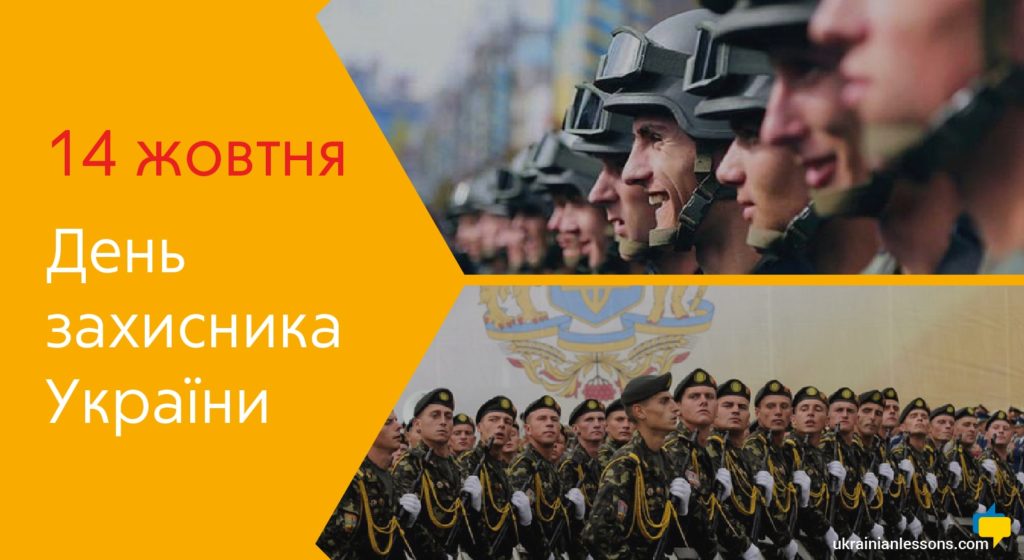 November 9 День української писемності та мови / Ukrainian Writing and Language Day
November 17 Міжнародний день студентів / International Students' Day 
November 21 День Гідності та Свободи / Dignity and Freedom Day
December 6 День Збройних Сил України / Ukrainian Army Day
December 19 День святого Миколая / St. Nicholas Day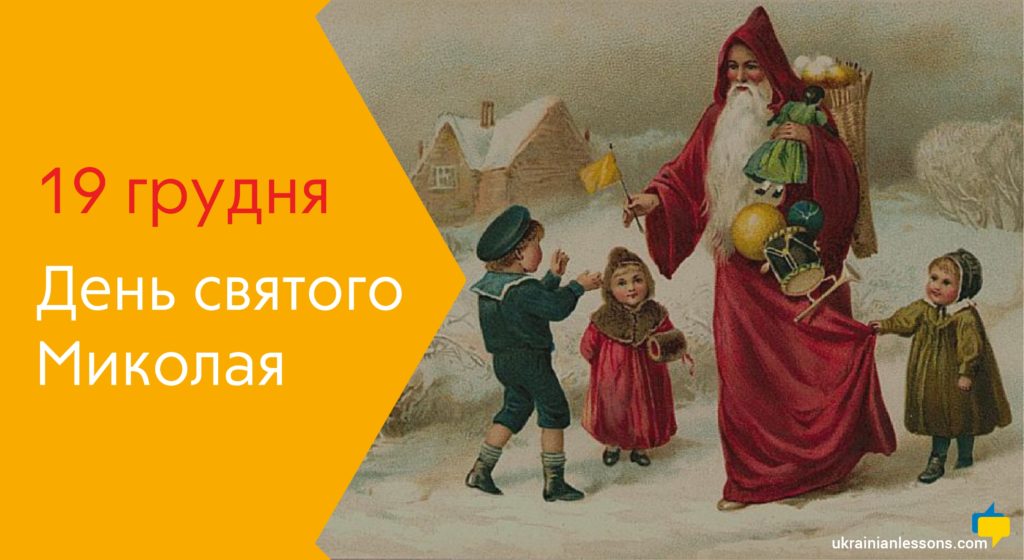 December 25 Різдвo західного обряду / Western Christianity Christmas Day
Public holidays in Ukraine in 2020 (official days off)
The table contains a national calendar of all 2020 public holidays.
You can easily find more information about each of these holidays in Ukraine on Wikipedia. Let us know if you have any questions.
Now you can schedule your trip during the holiday season to experience the Ukrainian traditions and become a part of the holidays in Ukraine!
---
Learning Ukrainian and looking for great resources? Check out our list of 1000 most common words in Ukrainian with interactive flashcards. You can also learn Ukrainian step by step wherever you are with our free Ukrainian Lessons Podcast.