There are many ways to learn a language. No matter which one of them you use, it is always necessary to have a dictionary. The more words you know, the more communicative you become!
In this article, we will tell you about the most effective and popular Ukrainian dictionaries and where to find them.
1. Online dictionaries
These days, it is easy to find everything on the Internet. You don't have to use big books, and it is only necessary to have access to the network to search for the word's meaning. Here are the most useful online dictionaries for Ukrainian learners.
ABBYY Lingvo – this is a multilingual dictionary, and it has Ukrainian and English too. It shows different meanings of the word according to the field of usage. There are also some examples of sentences, in which the words you look for are used. ABBYY Lingvo has a premium version, where you can download the offline dictionary to your PC.
LingvoSoft is also a nice dictionary for translating. It is quite similar to ABBYY Lingvo, but it does not have any examples of usage, so, if you need just a word translation, this dictionary is for you.
Slovnenya – this is the cutest Ukrainian dictionary 🙂 The title Slovnenya is created by mixing the words слоненя, a baby elephant, and слово, a word. It is simple, but at the same time informative and useful. It contains about 110,000 English and Ukrainian words and phrases that are easy to find. As they say, it is an "ongoing project to create an intelligent online multilingual dictionary started in 2005 by graduates of the Kyiv-Mohyla Academy".
Glosbe is a collaborative project, and everyone can add (or remove) translations. On Glosbe you can not only check the translations into Ukrainian or English; they also provide examples of usage, by showing dozens of translated sentences containing the translated phrase. This is called "translation memory". Such translated sentences are a very useful addition to dictionaries.
Dict.com – unlike computer translators, the Dict.com site offers authentic bilingual dictionaries created and maintained by actual professional linguists. Dict.com dictionaries contain multiple possible translations with extended additional information – differentiated and numbered meanings of the word, including the examples of use that help the user choose the relevant equivalent for a given context, and use that equivalent correctly in active communication.
In addition to the dictionaries, there are also Topics and Vocabulary practice.
Need an Introduction to Cases in Ukrainian Language? We've got you covered!
2. Hardcovers
You can buy them on amazon.com or at some bookstores. It is not very easy to bring them everywhere you go, though. However, there are some people who like paper books most of all. Moreover, you can take notes in such dictionaries and work with them without your cell phone.
Ukrainian Phrasebook and Dictionary – this is a good dictionary for beginners who want to learn the main words quickly. It also has a phrasebook, which will be of great help to people who are going to travel to Ukraine soon. It includes 3000 popular words in both English and Ukrainian.
Ukrainian-English and English-Ukrainian Dictionary – this dictionary is a big fundamental book that will help you to find almost every word you need. It is published in Edmonton, and in spite of the fact that it is quite old, this dictionary is very effective. You won't find computer terminology here, but those words are similar to English anyway 🙂
In addition, this one is not actually a dictionary, but it is so easy to learn words with Ukrainian Word of the Day that we couldn't leave it out. You will find new and interesting ways to find out more about Ukrainian lexis and improve your vocabulary without any difficulties.
Learn useful expressions for asking for help in Ukrainian with this article!
3. Applications
Applications always make life easier. The first ones here are the best dictionaries for Android: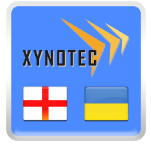 Xynotec – one of the best offline dictionaries, strongly recommended by its users. A big advantage of this one is that it has the pronunciation of the words that you need. You can also view the history of your favorite words.
ProDict – this dictionary contains 177,027 words. It also works online and offers the pronunciation of words and phrases. The language is identified automatically. You can change the screen design according to your wishes.
If you use iOS, look at the dictionaries below: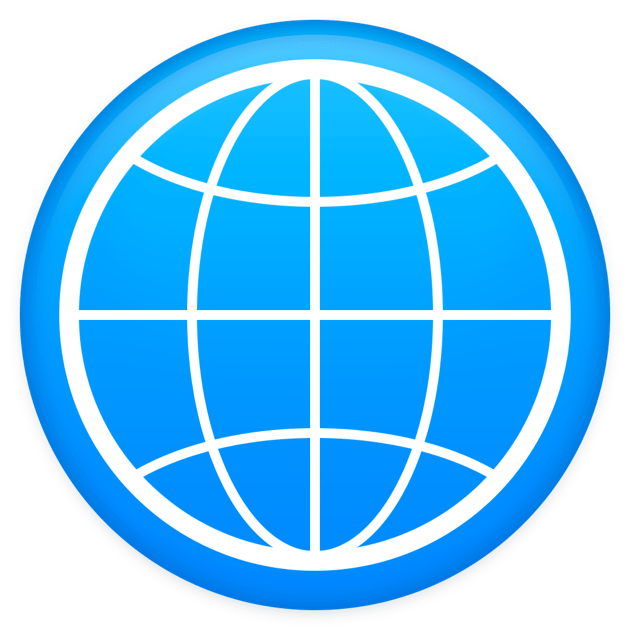 iTranslate Translator — this dictionary has a voice-to-voice conversation feature and translates texts and websites. It provides synonyms to understand the meaning easily. The dictionary is available in both online and offline modes.
Ukrainian-English Dictionary from Codore – one of the greatest advantages of this dictionary is the possibility to find many words which are used in spoken language. It is an important tip if you want to travel to Ukraine, because, like any language, Ukrainian is full of slang expressions and another special lexis. You can also listen to the pronunciation of the words when using this app.
***
We hope that this article was useful for you and that you found some dictionaries that you would like to try out. Share this compilation with a friend who might also find it helpful!
Would you like to read more from Ukrainian Lessons? Here are our 10 most popular articles – hope you'll enjoy them!
---
Learning Ukrainian and looking for great resources? Check out our list of the 1000 most common words in Ukrainian with interactive flashcards.
You can also learn Ukrainian step by step wherever you are with our free Ukrainian Lessons Podcast.