It is really important to understand what you talk about because the wrong time can cause misunderstanding and, as a result, you may miss something important.
Let's have a look at the popular time expressions in Ukrainian. They would be very useful!
Коли ви плануєте приїхати в Україну? When are planning to come to Ukraine?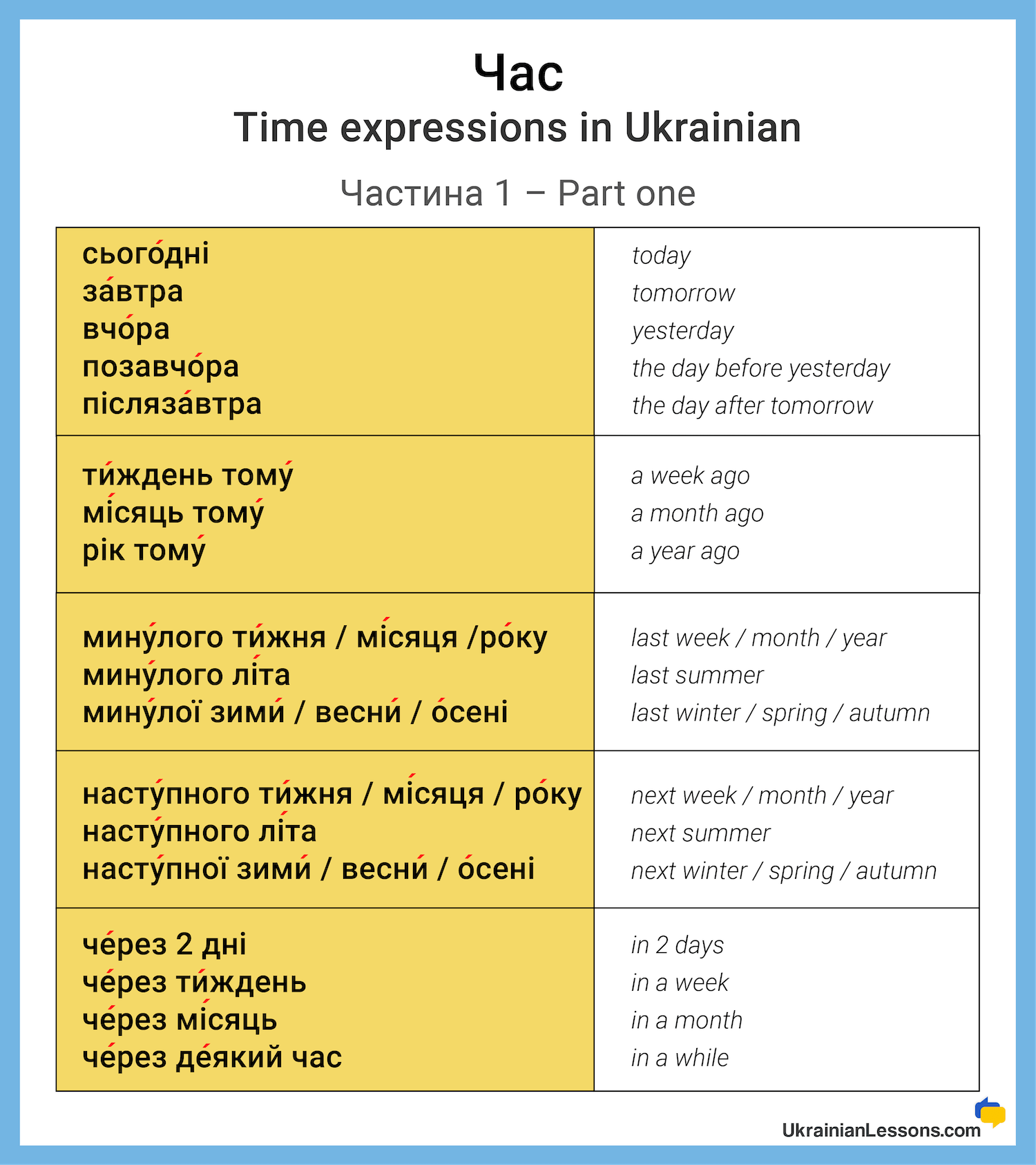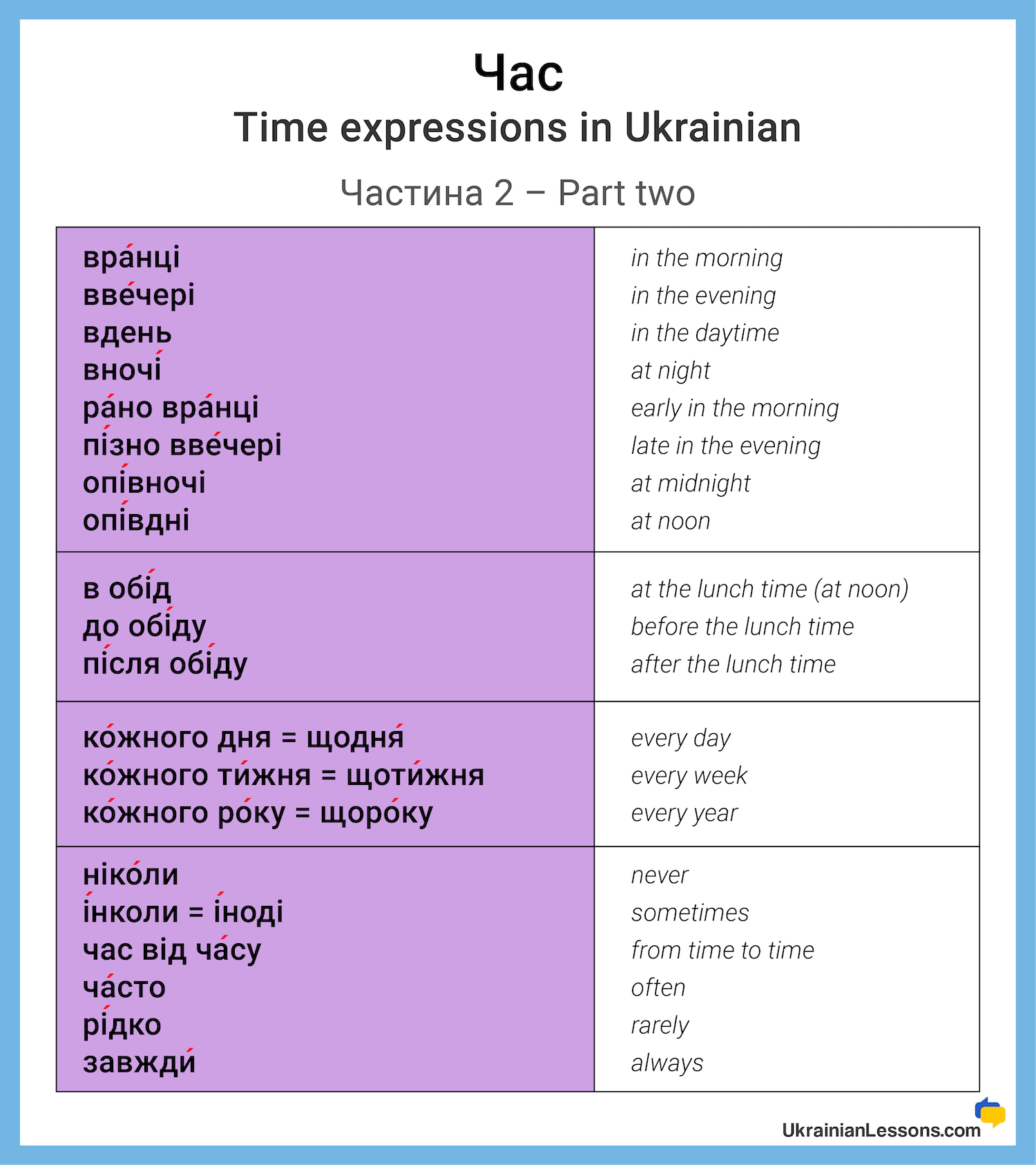 ---
Are you beginning to learn Ukrainian? Check out our series of the Ukrainian Lessons Podcast and start with our list of 14 common expressions right now.