Good news! Unlike many languages, the past tense in Ukrainian is very easy. All you need is to remember 4 endings for the verbs that refer to the masculine, feminine, neuter gender, or plural.
Have a look at the table below and try to make your own sentence in the past tense in Ukrainian!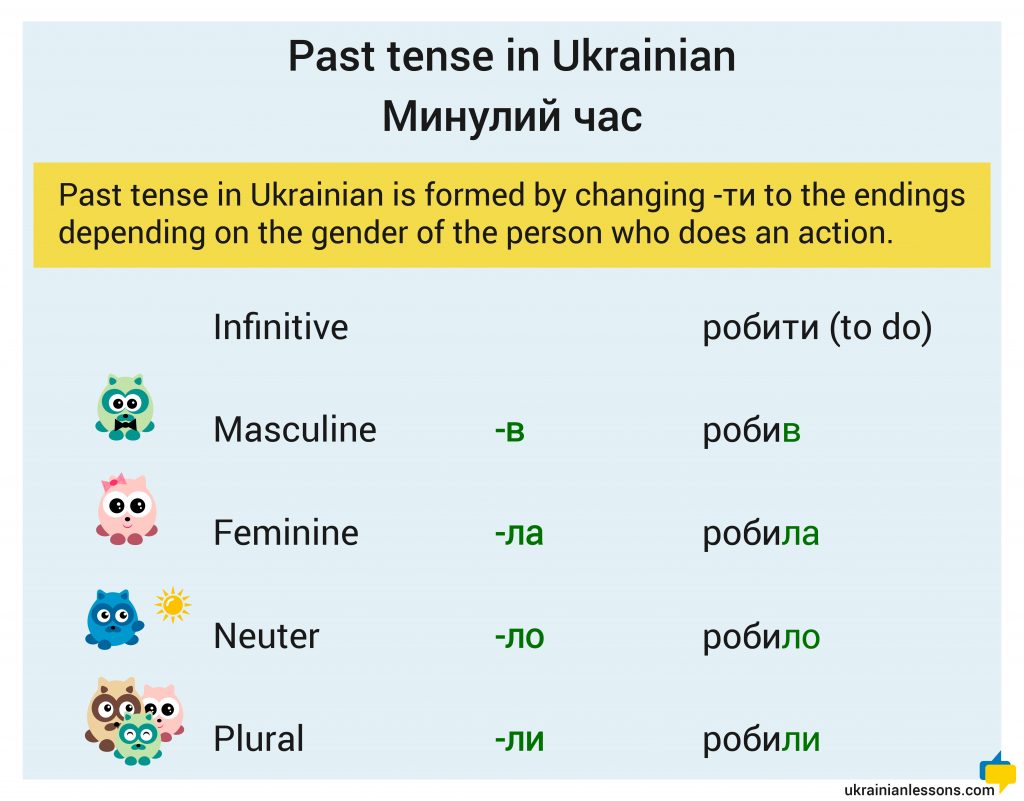 ---
Do you want to learn Ukrainian? Check out our series of Ukrainian Lessons Podcast. Would you like some assistance in your Ukrainian learning journey? Book a lesson with a professional teacher and learn Ukrainian online!