Would you like to learn the Ukrainian language but don't know where to start? When it comes to language learning, just like any other challenging activity, it is important to have a clear plan with small achievable goals ― that will motivate you to move forward. Here is a quick guide about how to start learning Ukrainian in 5 simple steps.
1. Learn how to read the Ukrainian alphabet
The Ukrainian language has the Cyrillic alphabet, which can scare many people off from learning it. 
You shouldn't worry too much about it. At first sight, learning the Ukrainian alphabet can seem challenging, but with some practice, you will get used to the new letters in no time. Most of the learners master the Ukrainian alphabet in a week or two ― this can become your new superpower!
Check out our video lesson for learning the Ukrainian alphabet:
If you want to go deeper and learn about each letter of the Ukrainian alphabet in detail, here is our free comprehensive alphabet guide for you.
2. Learn your first Ukrainian words
When you begin learning Ukrainian, it is important to start with two types of words: words that are important to you (like borscht and salo if you are a foodie) and the most common Ukrainian words that you will need to use from day one.
That is why we developed a special resource for beginners in Ukrainian ― a free list of the 100 most common Ukrainian words with translation to English, example sentences, as well as two types of flashcards (printable and digital).
3. Listen to the podcasts from Ukrainian Lessons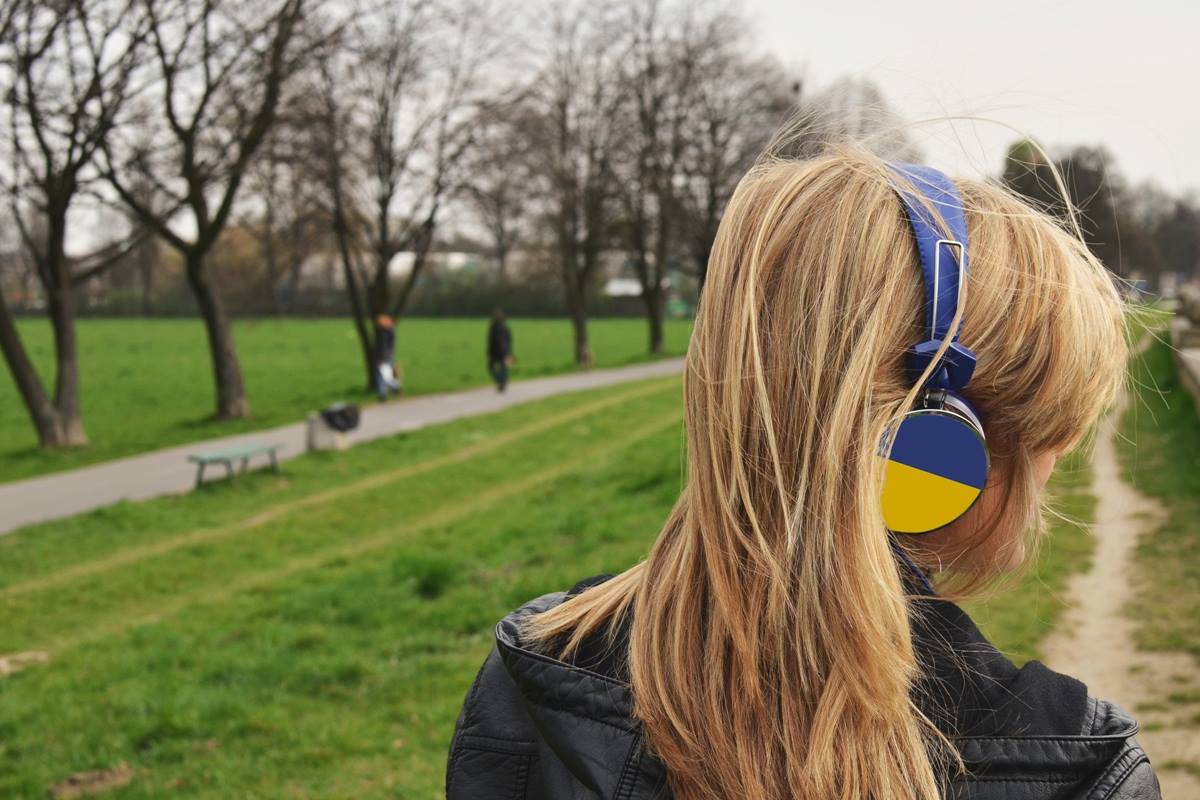 If you haven't yet started with any of our podcasts for learning Ukrainian, let us persuade you to do so by sharing some feedback from your fellow learners: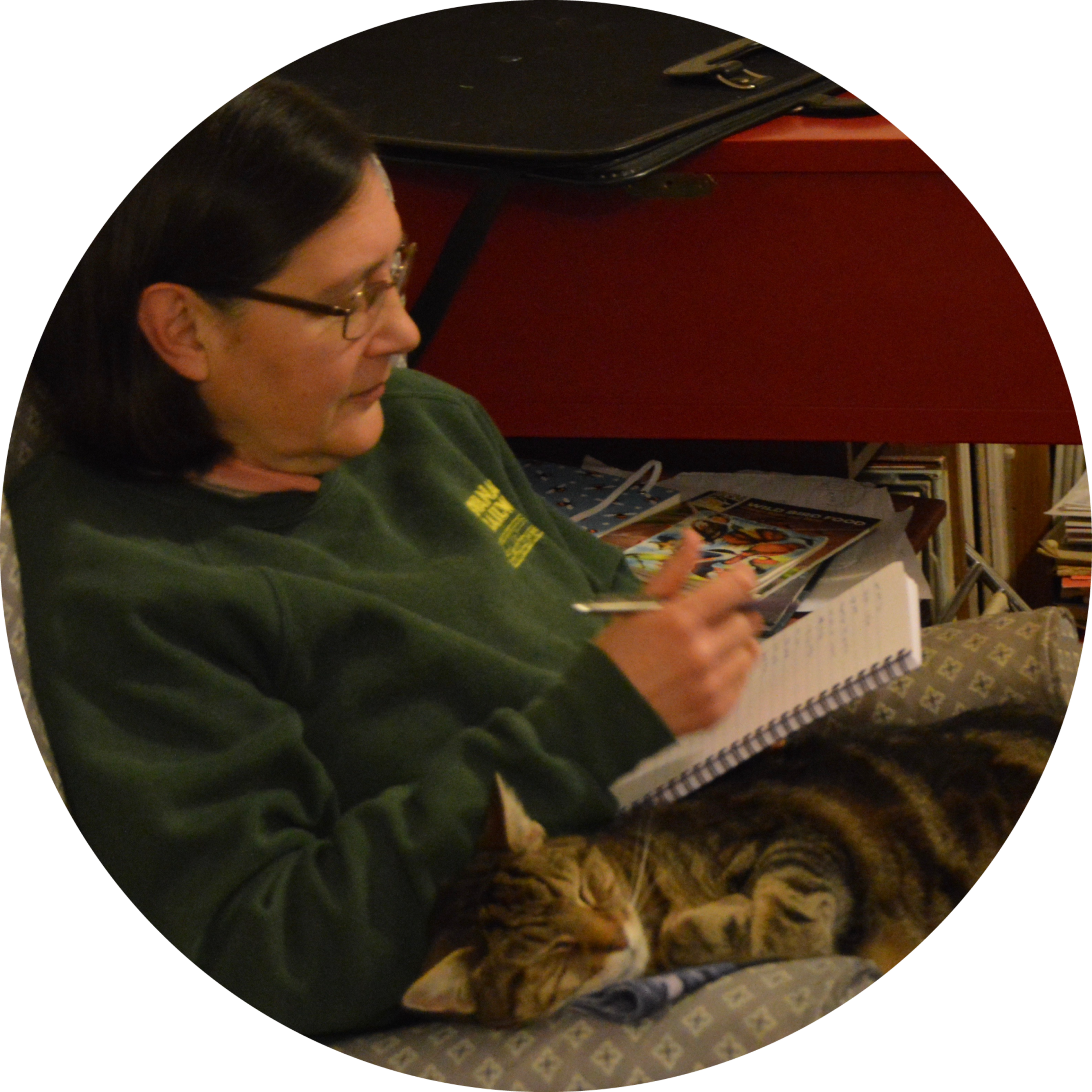 Anna's podcast series Ukrainianlessons.com is fabulous. It's incredibly well thought out and interesting to use. It's head and shoulders above any other Ukrainian-language learning resource that I have come across, printed or on line. Anna's approach is warm and encouraging, yet also challenging.
Anna is an excellent teacher and this is easily the best language podcast available in any language.

Alex M. Mobley from California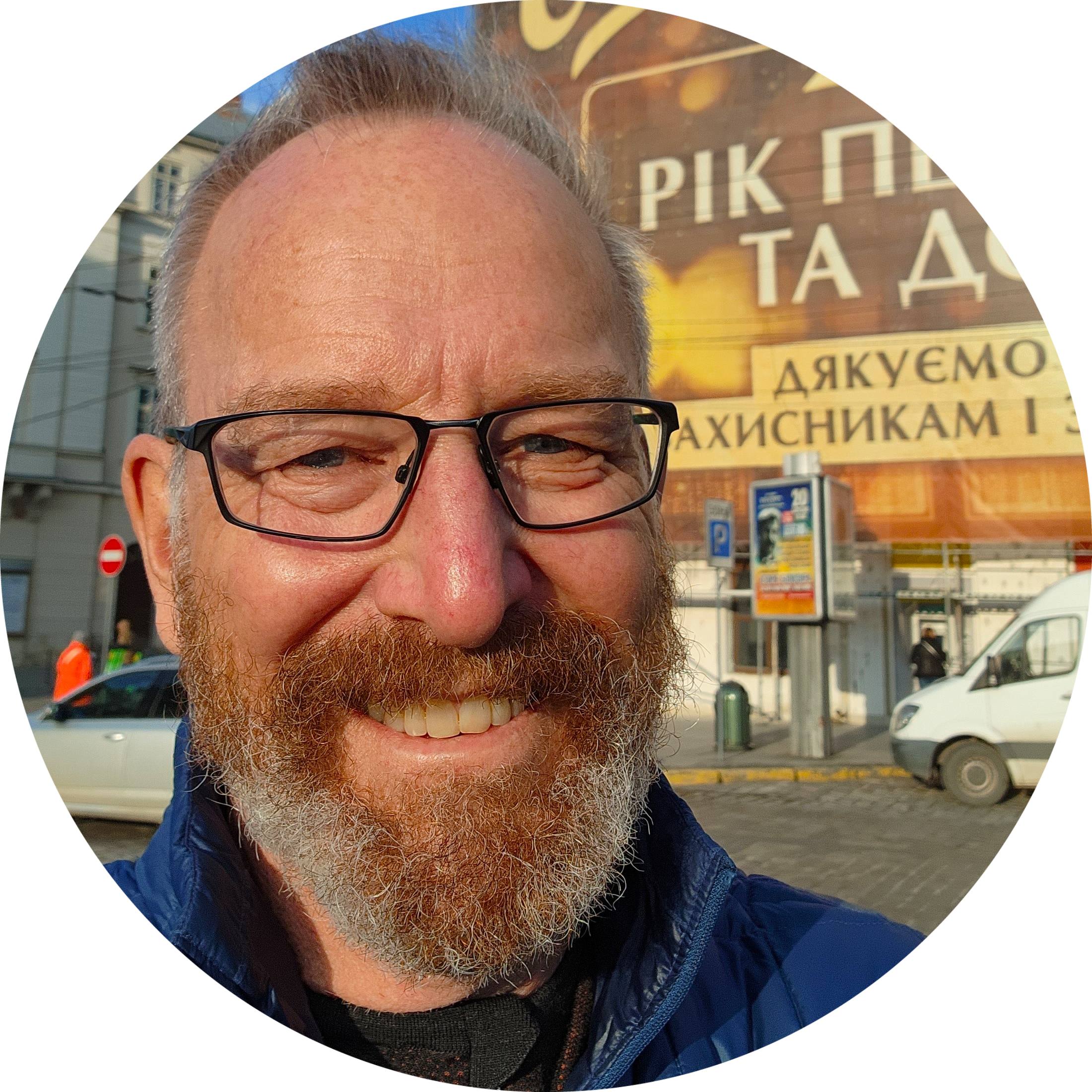 I wanted to reach out to compliment you on your incredible language course. It is beautiful and organic. The pace at which new material is introduced is perfect. The explanations could not be better. The dialogues (especially the ones recorded "in situ"), the subject matter, and the cultural notes – all perfect. And not least, your teaching style, and the way you present yourself, are perfect. You have created a language program that I believe is unique and significant, and you have reason to be proud.
Our podcasts are not just for supplementing your learning or easy listening in the car; they are created as structured Ukrainian language courses.
Ukrainian Lessons Podcast consists of 200 episodes grouped into five seasons for different levels of Ukrainian. Start with Season 1 if you are a beginner. Season 2 focuses more on grammar in the context of real-life situations. Season 3 is a series of advanced conversations with less English, and Season 4 and Season 5 are fully in slow Ukrainian. 
You can listen to all the episodes for free on the website (click on the season above) or in any podcast app, you have (just search for Ukrainian Lessons Podcast).
5 Minute Ukrainian is a course of 60 mini-lessons that are meant to teach you how to handle common conversations you might have with Ukrainians. Each episode consists of a dialogue in two speeds, quick explanations in English, and some practice. There are also special episodes that are "Vocabulary boosters" and "Grammar points" ― related to the topic of the previous or next dialogue.
You can listen on the website or in any podcast app you have (just search for 5 Minute Ukrainian).
4. Practice with Ukrainians
Even when you are just beginning to learn Ukrainian, you should try to get a little bit of practice. Real conversations, chats, or messages will make your language learning more relatable and enjoyable. You will gain more motivation too! 
Reach out to your Ukrainian friends, help refugees in your country, or find a conversational partner ― you can post that you are looking for a free language exchange on our Facebook group.
You can also find a tutor to have regular conversational practice or even structured lessons. We recommend having a look at italki ― they have many good teachers and a convenient booking system.
5. Ask questions
When you begin learning the Ukrainian language, you probably have good reasons and a lot of energy to get started. 
However, soon enough, you will have many questions popping into your head about different aspects of the language (especially if Ukrainian is very different from your native tongue). You might even feel a little lost… This is normal!
Unless you have regular lessons with a teacher, you might need more help than just asking Google.
If you are on Facebook, you are welcome to join our Ukrainian Learners Group. It's a  growing community of Ukrainian learners and Ukrainians ready to help you with your questions. There we also exchange our favorite learning materials, helpful links, and, of course, Ukrainian memes.
***
I hope these 5 steps will help you have a great start toward mastering my beautiful language! Please share this post with anyone who might be interested in beginning to learn Ukrainian. 
Хай щастить!
Good luck!
---
Would you like to learn to understand more Ukrainian? Check out our article about the best Ukrainian radio stations online and prepare your ear to a lot of listening. Or learn Ukrainian wherever you are with our free Ukrainian Lessons Podcast.