We all feel sadness and sorrow in these uncertain times. 
Learn how to express сум or sadness in Ukrainian with our infographic!
Master your pronunciation with a native speaker!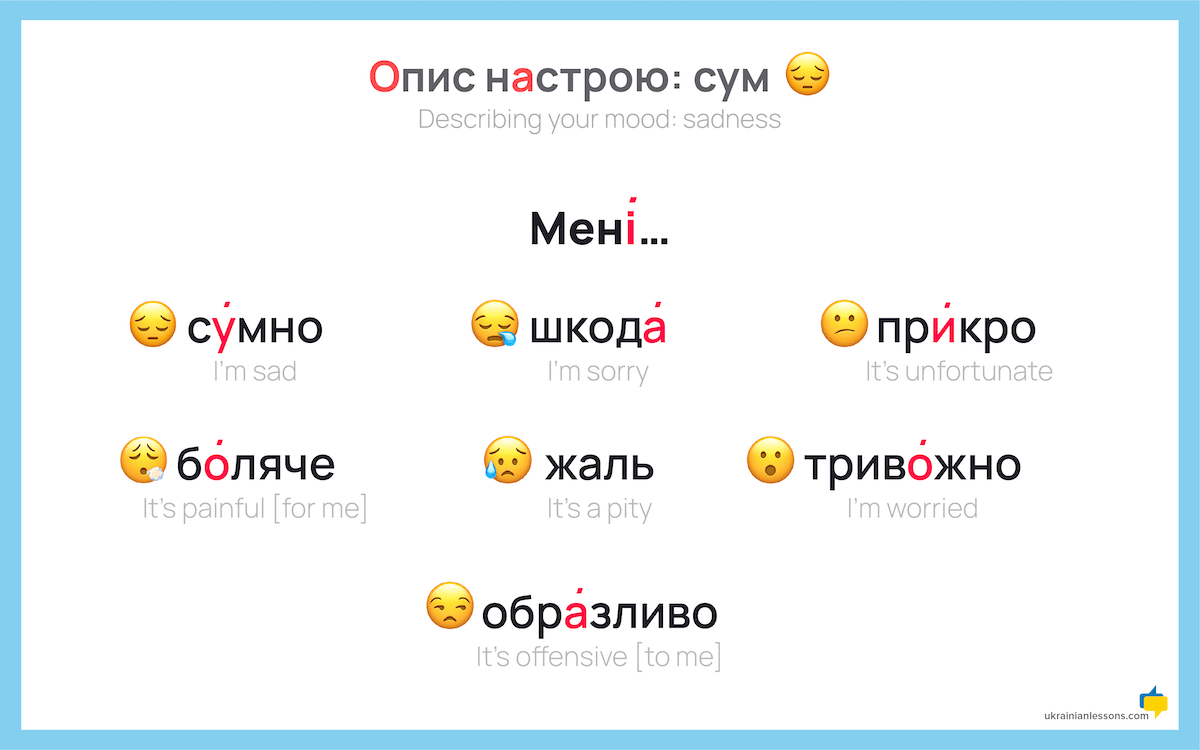 сум — sadness
мені сумно — I'm sad
мені шкода — I'm sorry
мені прикро — it's unfortunate for me
мені боляче — I'm hurt
мені жаль — it's a pity
мені тривожно — I'm worried
мені образливо — it's offensive for me
Do not quit your studies at this point — enjoy our 5 Minute Ukrainian & Ukrainian Lessons Podcast!
FMU 1-53 | How to describe what hurts in Ukrainian
ULP 3-103 | У лікаря – At the doctor's + Ukrainian adverbs derived from the numerals
---
Learning Ukrainian and looking for great resources?
Check our 1000 most common words in Ukrainian with interactive flashcards.
Also, you can learn Ukrainian step by step wherever you are with our free Ukrainian Lessons Podcast.