Are you wondering how to express your feelings in Ukrainian?  
Learn the ways to describe happiness and boost your pronunciation skills with our audio recordings!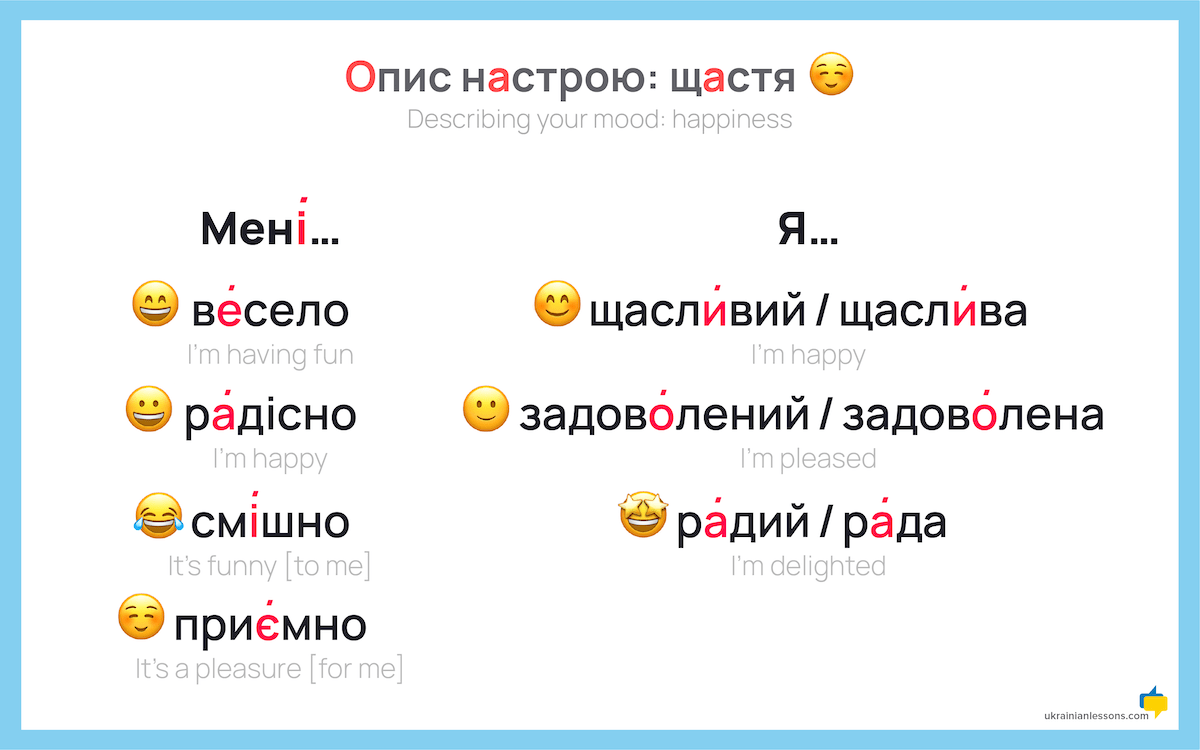 опис настрою — describing the mood
щастя — happiness
мені весело — I'm having fun
мені радісно — I'm happy
мені смішно — it's funny to me
мені приємно — it's a pleasure for me
я щасливий =

я щаслива — I'm happy
я задоволений =

я задоволена — I'm pleased
я радий =

я рада — I'm delighted
Are you curious to know more about common phrases in Ukrainian? Then check out our article and Ukrainian Lessons Podcast!
Impersonal expressions in Ukrainian
ULP 3-101 | Мені погано – I don't feel good + Forming and using adverbs in Ukrainian
---
Learning Ukrainian and looking for great resources?
Check our 1000 most common words in Ukrainian with interactive flashcards.
Also, you can learn Ukrainian step by step wherever you are with our free Ukrainian Lessons Podcast.