Занепокоєння, or anxiety in Ukrainian, has overwhelmed Ukrainians since the outbreak of the Russia-Ukraine war. 
Practice the various ways to express anxiety with our picture and audio recordings!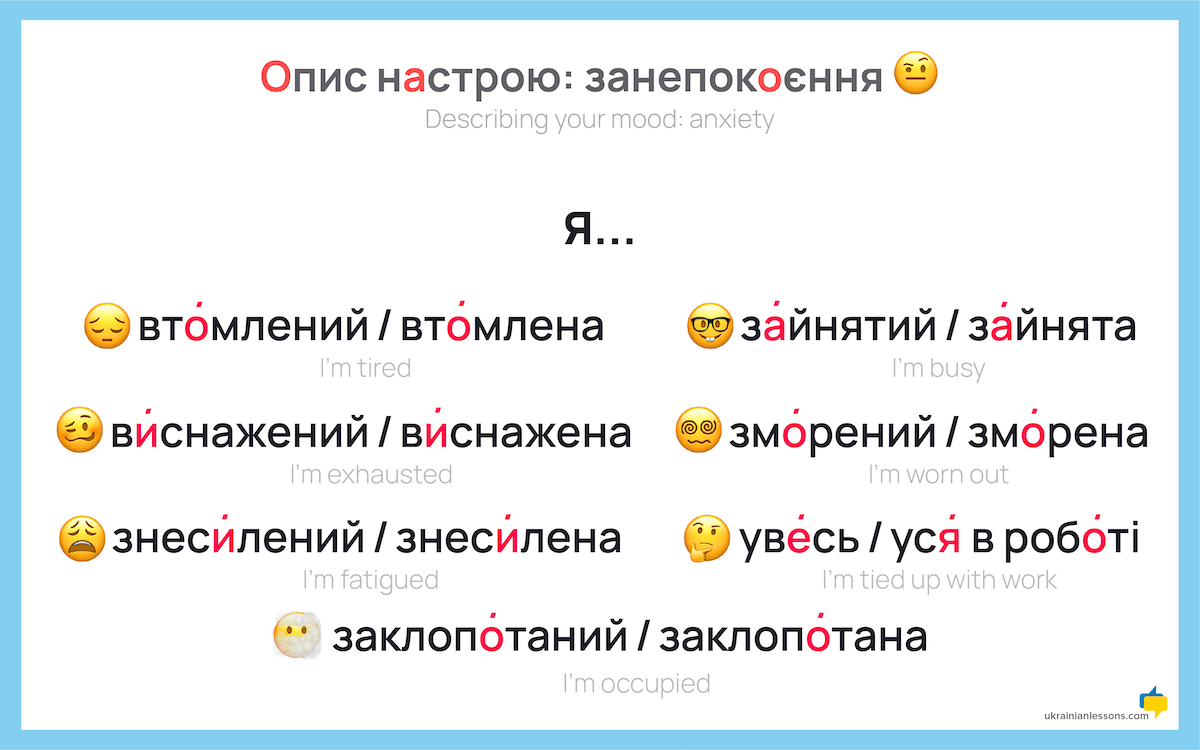 занепокоєння — anxiety
я втомлений =

я втомлена — I'm tired
я виснажений =

я виснажена — I'm exhausted
я знесилений =

я знесилена — I'm fatigued
я зайнятий =

я зайнята — I'm busy
я зморений =

я зморена — I'm worn out
я увесь в роботі =

я уся в роботі — I'm tied up with work
я заклопотаний =

я заклопотана — I'm occupied
Are you curious to learn more vocabulary about feelings? Click the links below for more materials: 
Emotions in Ukrainian #2: сум — sadness
Ukrainian phrases to express support to Ukrainians in times of war (with audio!)
---
Learning Ukrainian and looking for great resources?
Check our 1000 most common words in Ukrainian with interactive flashcards.
Also, you can learn Ukrainian step by step wherever you are with our free Ukrainian Lessons Podcast.