After Russia's invasion of Ukraine on December 24, Ukrainians had a whole spectrum of emotions. Not only did the war become a reason for sorrow and sadness, but it also disrupted a usual lifestyle for millions of Ukraine's residents. 
Daily air raid sirens and general turmoil brought about anger, frustration, and apathy. 
Learn how to express роздратування or annoyance in Ukrainian with our infographic!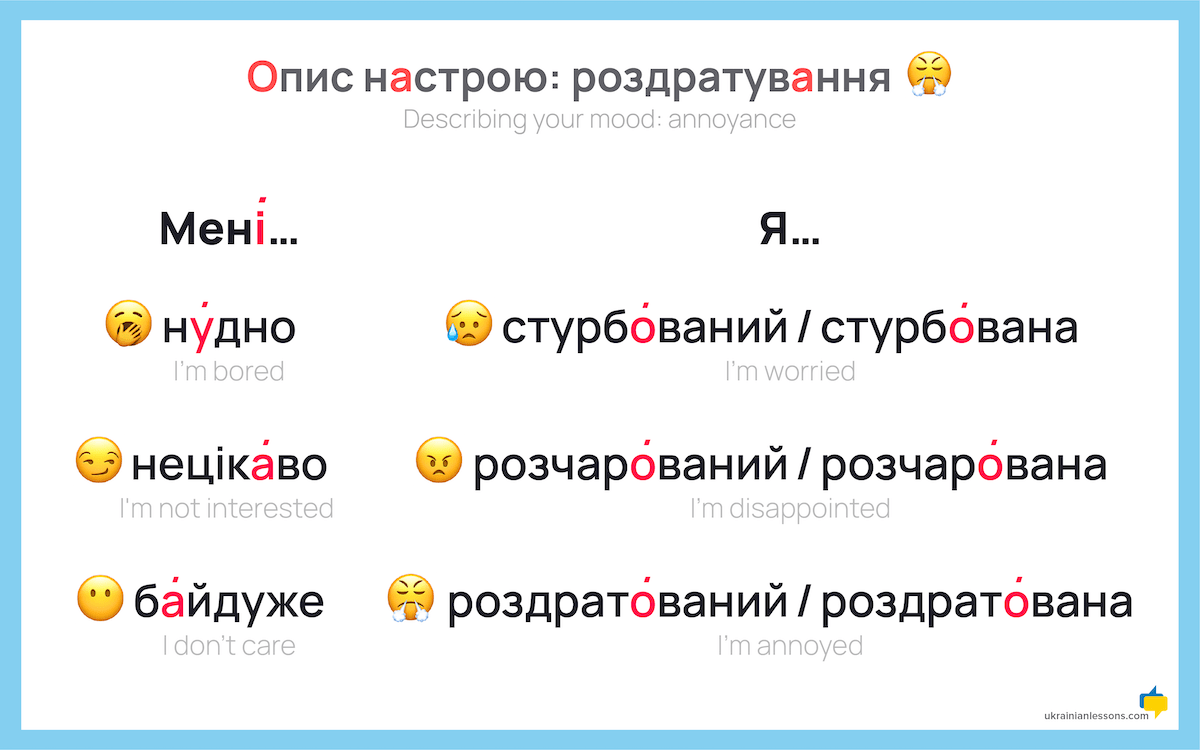 роздратування — annoyance
мені нудно — I'm bored
мені нецікаво — I'm not interested
мені байдуже — I don't care
я стурбований =

я стурбована — I'm worried
я розчарований =

я розчарована — I'm disappointed
я роздратований =

я роздратована — I'm annoyed
Would you like to show your support to friends or relatives in Ukraine? Check out these articles: 
Ukrainian phrases to express support to Ukrainians in times of war (with audio!)
How to help Ukraine: 6 ways to support Ukraine in the Russo-Ukrainian War
---
Learning Ukrainian and looking for great resources?
Check our 1000 most common words in Ukrainian with interactive flashcards.
Also, you can learn Ukrainian step by step wherever you are with our free Ukrainian Lessons Podcast.